Family Dollar Rat Infestation Lawsuits Consolidated in Federal Tennessee Court
June 14, 2022
By: Russell Maas
With at least seven Family Dollar class action lawsuits filed on behalf of customers exposed to rat infested food and health products, the U.S. Judicial Panel on Multidistrict Litigation (JPML) has decided to consolidate the litigation before one U.S. District Judge for coordinated discovery and pretrial proceedings.
Outraged shoppers nationwide began filing lawsuits against Family Dollar within days after an FDA recall announcement on February 18, which came after an inspection at the retailer's distribution center in West Memphis, Arizona found evidence of rampant rodent and rat infestations.
The inspection revealed Family Dollar Inc. had documented thousands of reports involving rodents at the Arizona facility within a several month span in 2020, yet issued no recall to protect consumers from risks of salmonella food poisoning or a number of potentially harmful infectious diseases or bacteria commonly carried by rodents.
According to the FDA's report, inspectors observed evidence of live rodents and dead rodents in various states of decay, as well as rodent extract pellets, gnawings, nesting and foul odors of decay all throughout the facility, including areas where human food is routinely stored. The report indicated these incidents were "too numerous to count."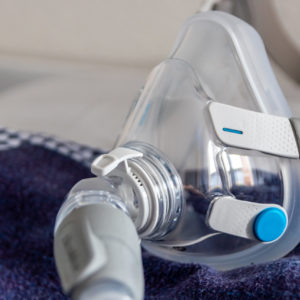 Did You Know?
Millions of Philips CPAP Machines Recalled
Philips DreamStation, CPAP and BiPAP machines sold in recent years may pose a risk of cancer, lung damage and other injuries.
Learn More
On March 10, one of the plaintiffs pursuing a Family Dollar lawsuit filed a motion for transfer with the JPML, seeking to establish a federal multidistrict litigation (MDL) for the mounting infestation claims.
After hearing oral arguments late last month, the JPML issued a transfer order (PDF) on June 2, indicating that the Family Dollar recall lawsuits will be centralized in the Western District of Tennessee before U.S. District Judge Sheryl H. Lipman, who will preside over coordinated discovery and pretrial proceedings. The order states the centralization is appropriate given the common questions of fact and law in which will prevent duplicative discovery, inconsistent pretrial rulings and a waste of judicial resources.
"On the basis of the papers filed and the hearing session held, we find that these actions involve common questions of fact, and that centralization in the Western District of Tennessee will serve the convenience of the parties and witnesses and promote the just and efficient conduct of this litigation," the transfer order states. "We conclude that the Western District of Tennessee is an appropriate transferee district for this litigation. Tennessee is one of the six states affected by the recall, and the Western District is near the West Memphis, Arkansas Distribution Center at the center of this litigation, where witnesses and other relevant evidence likely are located."
Family Dollar Recall and Salmonella Risks
The Family Dollar recall impacted a variety of products, including all drugs, medical devices, cosmetics, dietary supplements and human and animal food products, which were distributed to hundreds of stores in multiple states from January 1, 2021 through February 18, 2022.
As a result of the recall, Family Dollar temporarily shut down at least 404 stores that received possibly contaminated products from the West Memphis, Arkansas facility.
While the FDA has not confirmed any reported illnesses to date, the recall announcement warned customers to stop using the recalled products immediately, as they could be carrying Salmonella or a number of potentially harmful infectious diseases or bacteria commonly carried by rodents.
For healthy individuals, salmonella poisoning typically cause diarrhea, nausea, vomiting, and abdominal pain lasting between four and seven days. The illness can become worse due to the delay in treatment because the infection can only be diagnosed by testing stool samples and is usually treated with antibiotics.
Among pregnant women, salmonella poisoning may cause still births and miscarriages. Occasionally, salmonella infections may travel through the bloodstream and produce illnesses such as arterial infections, endocarditis and arthritis, which can cause severe to potentially life threatening health consequences.
"*" indicates required fields