Proposed Bill Would Allow FDA To Approve Drugs Without Clinical Trial Data
May 01, 2015
By: Irvin Jackson
New legislation proposed by House Republicans may give pharmaceutical companies even greater ability to introduce new products without thorough testing, giving the FDA permission to approve medications based on scientific data considered much weaker than what it currently uses. 
The FDA is already under fire for failing to often require more stringent premarket studies for several drugs and medical devices that turned out to carry dangerous side effects or defects after they were on the market. Despite concerns about the latitude already provided to manufacturers, the new bill, known as the 21st Century Cures Act, would loosen the approval process even more by allowing the agency to approve drugs that have not had clinical trials.
A legislative hearing was held yesterday by the House Energy and Commerce Subcommittee on Health. Republican committee members have put forth the bill as a way of updating how drugs are approved. In addition, the bill originally extended market exclusivity for certain kinds of drugs, meaning that pharmaceutical companies could sell them exclusively for longer before generic versions become available, but many if not all of those provisions appeared to have been removed by yesterday's hearing.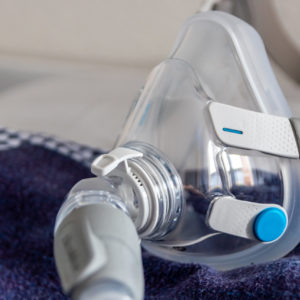 Did You Know?
Millions of Philips CPAP Machines Recalled
Philips DreamStation, CPAP and BiPAP machines sold in recent years may pose a risk of cancer, lung damage and other injuries.
Learn More
The bill originally proposed that instead of requiring randomized blinded clinical trials, the FDA could approve drugs using observational trials only. It also relaxed the need for clinical trials to approve new uses.
Randomized, blinded clinical trials are considered the "gold standard" of medical research. It involves a group or groups of patients being given a particular medication while a control group is given a placebo that does nothing. Then those subjects are observed without doctors being aware of who was given the real drug or treatment until data is compiled. Specific endpoints are set, such as a reduction of specific symptoms, and adverse event trends are carefully monitored.
Observational studies involve a control group and an unblinded subject group and draws inferences about the possible effects of treatments. They are considered unreliable for providing definitive evidence of safety, efficacy, or effectiveness.
FDA officials defended its approval process at the hearing, and some of those provisions may be removed or softened in the most recent draft of the bill, which is half the size of its originaly 400 pages.
The bill comes amid a push for drug companies to release clinical trial data following incidents of ghost-writing and study-tampering that has involved powerful drugs that were later approved by the FDA. Independent researchers warn that in some cases it appears the agency was outright lied to about adverse events and effectiveness of drugs in company-sponsored clinical trials.
In February, a study found that the FDA was finding evidence of clinical trial fraud, but not reporting it in most cases.
Supporters of the bill say more flexibility in the FDA approval requirements is necessary to speed up the process of getting vital drugs to patients in a timely manner.
"While increasing accountability, this legislation would invest in the basic research so critical to equipping our nation's best and brightest with the tools they need to discover the underpinnings of disease," Subcommittee Chair Joseph R. Pitts said in a prepared statement. "[I]t would streamline the development of new therapies and technologies which has become increasingly challenging and resource intensive; and it would foster a dynamic, continuously learning health care delivery system."
"The 21st Century Cures (CC) draft is a reactionary assault on safety and science," according to a summary of the bill by Public Citizen. "It would undermine the FDA, drive up health care costs, and harm patients and public health."
Public Citizen estimates that if the legislation is passed, nearly one in three drugs approved could be unsafe, ineffective, or both. The group also claims the bill would allow companies to make changes to medical devices without FDA oversight, allow companies to price gouge customers for vital drugs, force the agency to approve high-risk medical devices based on weak data, and encourage the overuse of antibiotics, creating more dangerous superbugs by paying hospitals to use new antibiotics even while most health experts are calling for less antibiotic use.
Medical Device Concerns
"21st CC guts already-weak FDA regulation of medical devices. The bill worsens problems by allowing companies to make changes to the highest-risk devices (like brain stents or artificial heart valves), after which an unlimited number of such changes could be made without even notifying the FDA," Public Citizen notes. "Even simple changes can be dangerous, as illustrated by recent cases of catastrophic bone and tissue damage caused by changes to the material used in hip implants. Self-regulation for these types of changes would be disastrous."
Public Citizen also notes that the FDA would be forced to take articles published in medical journals at face value for the approval of new, high-risk medical devices, instead of reviewing the studies themselves for wrongdoing. The bill, according to Public Citizen, would force the FDA to approve devices even when the published study is based on outright fraud or misrepresentations without the agency being able to do its own review.
Many medical devices are fast-tracked through the FDA's 510(k) approval process, which allows devices deemed "substantially equivalent" to existing medical devices to the market with little to no clinical testing.
The agency has received criticism for expanding the definition of "substantially equivalent" to products that advertise using new technologies and techniques, which are radically different from their predecessors.
Many critics say that since the program's inception in the 1980s, the term "substantially equivalent" has become nearly meaningless.
At the same time, concerns have emerged about problems with several devices implanted into the human body, such as metal-on-metal hip replacements and transvaginal surgical mesh, many of which were introduced under the "substantial equivalent" test, with little pre-market testing to ensure they were safe. These same manufacturers engaged in marketing for their products that extolled the virtues of the devices, claiming that they involved "revolutionary" designs and provide vast improvements over older devices.
Originally designed for non-critical medical devices, such as band-aids and tongue suppressors, the "substantially equivalent" program has expanded over the years to include numerous medical implants, including surgical mesh, artificial joint implants, defibrillators, stents and other critical devices that are permanently implanted into the human body.
The program has come under increasing fire over the last several years, due to the number of recalls involving 510(k) approved devices, which were only found to carry unacceptable risks after they had already been implanted in thousands of patients.
"*" indicates required fields