FDA Creates New Fast-Track Program for Critically Necessary Medical Devices
April 10, 2015
By: Irvin Jackson
Federal health regulators have released new guidelines that would pave the way for medical device makers to obtain rapid approval for products that fill an unmet need for life-threatening conditions. 
This month, the FDA has issued guidance for its Expedited Access Pathway Program (EAP) (PDF), which the agency says will fast-track medical devices to the market without bypassing its premarket approval (PMA) application process.
The guidance attempts to address critical medical device needs without putting the devices through the agency's highly criticized 510(k) fast track approval process, which requires virtually now pre-market testing.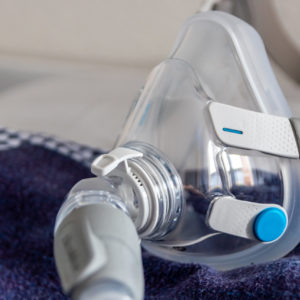 Did You Know?
Millions of Philips CPAP Machines Recalled
Philips DreamStation, CPAP and BiPAP machines sold in recent years may pose a risk of cancer, lung damage and other injuries.
Learn More
On April 8, Dr. Jeffry Shuren, the director of the FDA's Center for Devices and Radiological Health, published a blog on FDA Voice, explaining how the EAP program is supposed to work. According to Shuren, the voluntary program involves the FDA working with the medical device's developers during the approval process. It also requires the creation of a Data Development Plan that shifts some PMA data collection requirements from premarket to postmarket, meaning the companies will not have to provide some data on safety and effectiveness until the devices are already on the market.
There would still be some premarket data requirements, however, Shuren noted.
"The premarket data must be adequate to support FDA's high standard for premarket review but can include data based on an intermediate endpoint or a surrogate endpoint reasonably likely to predict clinical benefit," he wrote. "Under the EAP, FDA may accept a greater degree of uncertainty if it is sufficiently balanced by other factors, including the probable benefits to having earlier access to the device."
The program goes into effect on April 15. To be eligible for the program a medical device has to be intended to treat or diagnose a life-threatening or irreversible and debilitating disease or condition. The device's sponsor has to submit an acceptable draft Data Development Plan and the device has to meet one of the following criteria:
There is no other appropriate alternative treatment or means of diagnosis
The device uses breakthrough technology that gives it a clinically meaningful advantage that existing technology does not have
It offers significant, clinically meaningful advantages not achievable by existing technology
Having the device available is in the best interest of patients.
Postmarket Data and Fast-Track Approval Concerns
The guidance comes as the FDA already faces fire over what many say is a poor track record in actually collecting postmarketing data and in ensuring the quality of that data.
A study published last year by researchers with the Pew Charitable Trusts found that most FDA approved medical devices classified as high to moderate risk do not have publicly available scientific data proving their safety or effectiveness.
Critics have complained that in many cases, the FDA approves products and then requires the manufacturers to conduct postmarketing surveillance studies, known as postapproval studies (PAS). However, it appears that the companies typically begin selling their products after getting the FDA approval, but simply do not complete the studies.
Researchers with the Pew Charitable Trusts suggest that most of the time the FDA does not even ask for the postapproval studies and does little in the way of oversight of those studies. The report found that from 2005 through 2011, the FDA ordered 223 studies for 158 medical devices. Only 48% of those devices deemed high risk were subject to such a study.
When the FDA does get adequate PAS data, it results in a label change in more than half of all cases, the researchers found.
Fast-Track Approvals
Many medical devices are fast-tracked through the FDA's 510(k) approval process, which allows devices deemed "substantially equivalent" to existing medical devices to the market with little to no clinical testing.
The agency has received criticism for expanding the definition of "substantially equivalent" to products that advertise using new technologies and techniques, which are radically different from their predecessors.
Many critics say that since the program's inception in the 1980s, the term "substantially equivalent" has become nearly meaningless.
At the same time, concerns have emerged about problems with several devices implanted into the human body, such as metal-on-metal hip replacements and transvaginal surgical mesh, many of which were introduced under the "substantial equivalent" test, with little pre-market testing to ensure they were safe. These same manufacturers engaged in marketing for their products that extolled the virtues of the devices, claiming that they involved "revolutionary" designs and provide vast improvements over older devices.
Originally designed for non-critical medical devices, such as band-aids and tongue suppressors, the "substantially equivalent" program has expanded over the years to include numerous medical implants, including surgical mesh, artificial joint implants, defibrillators, stents and other critical devices that are permanently implanted into the human body.
The program has come under increasing fire over the last several years, due to the number of recalls involving 510(k) approved devices, which were only found to carry unacceptable risks after they had already been implanted in thousands of patients.
On July 28, the FDA issued new guidance on which medical devices should be considered substantially equivalent to older devices. Shuren said the agency is attempting to address those concerns through other means as well.
"We consider this balancing of premarket and postmarket data collection to be so important that we made it one of our three 2014-2015 strategic priorities, along with strengthening the clinical trial enterprise and providing excellent customer service," Shuren wrote, announcing a guidance on balancing premarket and postmarket data collection. "It describes the circumstances under which postmarket data collection is appropriate for PMAs, whether or not they meet the criteria for the EAP, and provides many useful examples."
Shuren said that EAP's priority review process and the other elements of the EAP program should reduce the development cycle for critically necessary medical devices without a lowering of the FDA's safety and efficacy standards.
"*" indicates required fields