FDA Adjusts Proposed Food Safety Rules in Response to Public Comments
September 22, 2014
By: Staff Writers
Federal drug regulators have issued revisions to new food safety rules proposed earlier this year, after thousands of complaints were received from the agriculture industry, claiming that the new rules would hurt business. 
The revisions announced by the FDA make sweeping changes to how they plan to implement the Food Safety Modernization Act (FSMA), which is designed to help improve the safety of the food supply in the United States and prevent foodborne illness. The agency has said the rules are aimed to help prevent foodborne illnesses, instead of responding to them after they occur.
The FDA indicates that the changes come in response to "extensive outreach and public comment," including thousands of comments and feedback from public meetings, which included input from farmers and food-industry experts.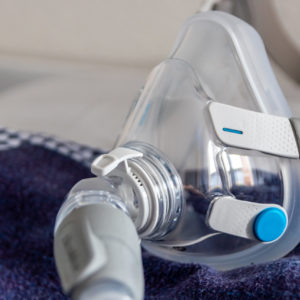 Did You Know?
Millions of Philips CPAP Machines Recalled
Philips DreamStation, CPAP and BiPAP machines sold in recent years may pose a risk of cancer, lung damage and other injuries.
Learn More
Environmental Rules Relaxed For Farmers, Industry
The initial FDA rules were proposed in May 2014, focusing on four key areas: produce safety, preventive controls for human food, preventive controls for animal food and foreign supplier verification.
The rules outlined ways the FDA would approach inspection, collaboration with other agencies, both local and international, and a new emphasis on voluntary compliance.
The proposed revisions to the rule include relaxing the provisions for water quality testing to account for natural variations in water sources. The revisions also include changing the FDA's approach to manure and compost used in crop production. FDA officials said there is pending research concerning the issue.
New definitions would also be added concerning which farms would be subject to the produce safety rules. In the revision, farms with $25,000 or less in sales of produce would not be bound to the restrictions. The initial rule indicated farms with $25,000 in total sales of all food produced were exempt.
In addition, it simplifies which entities are covered by the produce safety rule and which are covered by preventive control rules.
The FDA also took another look at its proposed rules on spent grains. Spent grains are byproducts of alcoholic beverages brewing and distilling, which is also commonly used as animal food.
The revision deems human food processors that create byproducts used as animal food, would not need to comply with the full animal food rule if they are already complying with the human food rule.
In the original proposed rule they would be required to comply with full human food and animal food rules if their spent grains were available for animal feed.
A revision was also added to the foreign supplier verification rule. This would give importers more flexibility to determine appropriate supplier verification measures based on risk and previous experience with suppliers.
Combating Foodborne Illnesses
Approximately 76 million foodborne illnesses occur each year in the United States, causing more than 300,000 hospitalizations and 5,000 deaths annually.
"The FDA believes these updated proposed rules will lead to a modern, science-based food safety system that will better protect American consumers from potentially hazardous food," said FDA Commissioner Margaret A. Hamburg, M.D.
The FDA will continue accepting more comments on the new proposed revisions for 75 days and will issue final rules in 2015.
"*" indicates required fields