FDA Seeks To Reassure Public On Generic Drug Oversight Following Valsartan Recalls
May 22, 2019
By: Irvin Jackson
Federal regulators are attempting to reassure the public that about the safety of generic drugs, particularly those made in foreign countries, after a series of massive valsartan recalls issued in recent months due to cancer-causing impurities that were allowed to contaminate much of the U.S. supply for the widely used blood pressure drug.
In a blog post on May 17, FDA Associate Commissioner for Regulatory Affairs, Melinda K. Plaisier, wrote that consumers can still rely on the U.S. Food and Drug Administration (FDA) to ensure the quality and safety of generic drugs.
"Generic drugs are just as safe and effective as their brand counterparts and FDA stands behind the rigorous standards and regulatory inspections that go into ensuring the safety and quality of all generic drugs," Plaisier wrote. "These standards and inspections apply equally to generic and innovator drugs – domestically and around the world."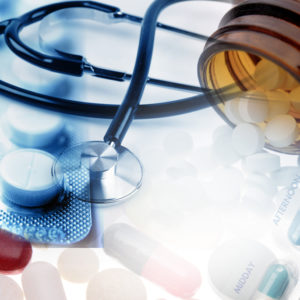 The message comes after concerns were raised by a former FDA inspector who suggested the agency may have ignored signs of problems at facilities in China and India where valsartan and other hypertension drugs contaminated with carcinogenic impurities were manufactured.
In July 2018, the FDA began an ongoing series of recalls for valsartan, indicating that pills have been distributed for years with traces of N-nitrosodimethylamine (NDMA), N-Nitrosodiethylamine (NDEA) or N-Nitroso-N-methyl-4-aminobutyric acid (NMBA). The chemicals are believe to be a byproduct of the generic drug manufacturing process, and are all known human carcinogens, which have now been linked to reports of liver cancer, kidney cancer, gastric cancer and other digestive tract cancers among individuals who received the tainted valsartan.
The recalled valsartan ingredients were manufactured primarily by Zhejiang Huahai Pharmaceutical Co. in China and Hetero Labs in India, impacting most of the U.S. supply for the blood pressure drug.
The blog post came one week after an NBC News investigative report, in which a former inspector warned that the valsartan recalls are just the "tip of the iceberg" and that the agency is failing to adequately inspect drug manufacturing facilities worldwide, potentially putting U.S. patients in danger.
Former FDA inspector Massoud Motamed also said the recalls were indicative of more systemic problems, warning that the FDA's inspectors are understaffed and underfunded, preventing the agency from keeping up with inspections of foreign facilities. As a result, foreign manufacturers have an easy time hiding problems from the U.S. regulators, he said.
Plaisier's blog post appears to attempt to indicate this is not a problem, saying that the FDA effectively prioritizes inspections based on threat.
"The globalization of the manufacturing industry and supply chain is simply huge, and no one inspectorate can inspect it all," she wrote. "Wherever possible, inspectorates need to share information and discuss respective regulatory decisions so that global partners can learn from each other."
She said the FDA does this effectively, and the agency's risk-based assessments allow it to maintain a high state of global vigilance on the drug supply chain.
Several manufacturers of recalled valsartan tablets, including Hetero Labs and Zhejaing Huahai, face a growing number of valsartan lawsuits filed over claims the tainted pills caused liver cancer, stomach cancer, kidney cancer, and other malignancies after years of exposure. There are also a number of valsartan class action lawsuits being pursued by plaintiffs who seek reimbursement for the cost of what were essentially worthless drugs, as well as funding for medical monitoring which former users may require for the rest of their lives due to exposure to the cancer-causing chemicals.
"*" indicates required fields