FDA Warns Against Use of Homeopathic Asthma Treatments
March 20, 2015
By: Martha Garcia
Consumers should be wary of homeopathic treatments for asthma, which may not work and may put their lives at risk, federal health regulators warn. 
The FDA issued a drug safety statement on March 19, which warns consumers about the potential side effects associated with over-the-counter asthma products labeled as homeopathic.
The alert advises consumers not to rely on these over-the-counter products, because they have not been evaluated by the FDA and have not been proven to be safe and effective to treat asthma.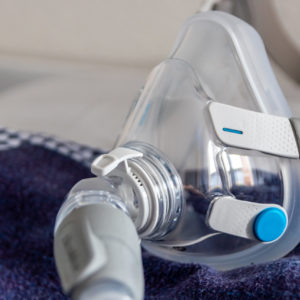 Did You Know?
Millions of Philips CPAP Machines Recalled
Philips DreamStation, CPAP and BiPAP machines sold in recent years may pose a risk of cancer, lung damage and other injuries.
Learn More
Over-the-counter homeopathic asthma products are widely distributed through retail stores and on the internet. Some are advertised as "natural" and "safe and effective." They include treatments for acute asthma symptoms, temporary relief and minor symptoms.
Consumers can identify these products by looking for the word "homeopathic" on the label or looking for whether the products active ingredients are listed in terms of dilution (e.g. LM1, 6X or 30C). However, the FDA warns that consumers may be wasting their time and money by investing in these remedies that may be ineffective. They also warn consumers may be putting their lives in danger.
By relying on homeopathic remedies, many will also delay or reject treatments from traditional healthcare providers that have already been proven to be effective to alleviate and treat asthma. Rejecting known treatments, like inhalers or asthma medications, a person turning to homeopathy may require serious medical attention after an attack.
The agency advises consumers who have asthma to take an active role in managing their condition and to ensure they have proper treatments on hand, such as inhalers, if there is an asthma attack or worsening symptoms.
The FDA also urges consumers to talk to doctors about remedies and medications if they have asthma, so they may receive appropriate treatment.
Asthma is a chronic lung condition that can become very serious if not properly managed. Patients often experience wheezing, shortness of breath and coughing. Many are at risk for life-threatening asthma attacks that may require emergency care or hospitalization. There is no cure for asthma, but there are many prescription treatments approved by the FDA.
Homeopathic remedies are a type of complementary and alternative medicine based on the idea that a sick person can be treated with a substance that typically would make a healthy person ill. The premise is that in small doses the substance can treat the ailment as the dose triggers a response in the body, and the body will help heal itself.
Alternative and complimentary therapies have gained popularity over the past decade as more people become interested in natural treatments and alternatives to mainstream medicine and pharmaceutical drugs.
Homeopathic remedies for asthma often consist of vegetable charcoal and potassium dichromate. It is not clear what these substances might do or how they work.
The FDA encourages health care professionals and consumers to report any adverse reactions to homeopathic treatments by contacting the FDA MedWatch Safety Information and Adverse Event Reporting Program online filling out a report or by faxing the report form to 1-800-FDA-0178.
Stokanator

June 21, 2015 at 10:51 pm

Yes folks, be weary of these homeopathic drugs. They may very well work all too well to the point you aren't needing to visit your doctor every 3 to 6 months which leads to the potential of a significant decrease to your doctors income! So please notify the FDA of any ill effects (wink wink) so they have an excuse to rip these homeopathic drugs off the market so nobody will touch them ever again!
"*" indicates required fields