FDA Must Force Inspectors To Work For Free To Continue Food Safety Inspections: Gottlieb
January 10, 2019
By: Russell Maas
As hundreds of food safety inspectors remain furloughed, due to the federal government shutdown, agency leaders indicate that certain employees may be forced to come back to work for free, to avoid serious threats to the public health. 
FDA commissioner Scott Gottlieb announced this week on Twitter that he will be attempting to pinpoint the most essential food and drug inspectors to return to work during the government shutdown, highlighting one of the many serious threats Americans face during the continuing shutdown that prevents funding for critical federal agencies.
As a result of the shutdown, food and drug safety inspectors have been furloughed, resulting in products and goods circulating throughout U.S. distribution chains without inspection by the agencies.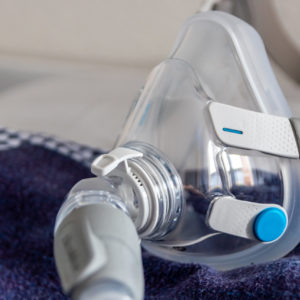 Did You Know?
Millions of Philips CPAP Machines Recalled
Philips DreamStation, CPAP and BiPAP machines sold in recent years may pose a risk of cancer, lung damage and other injuries.
Learn More
While inspections for imported goods remain ongoing during the shutdown, domestic food products are going largely unchecked, and may result in some of the most prevalent foodborne illnesses, such as Listeria, Salmonella and E. coli.
During a government shutdown, some federal agencies such as the National Institute of Health (NIH) and the Centers for Disease Control and Prevention (CDC) remain open due to special funding received from Congress in 2018, however, the FDA was not among them.
The agency is tasked with screening most of the country's food supply and preventing multi-state outbreaks that impact millions of consumers annually. However, some of the food supply including eggs and meats are inspected by the U.S. Department of Agriculture's (USDA) Food Safety Inspection Service (FSIS), who are currently still working without pay during the government shutdown.
The FDA routinely inspects approximately 160 facilities per month. However, Gottlieb confirmed that during a shutdown the resources are not available to perform such extensive testing.
Gottlieb said roughly 10 percent of the 7,000 furloughed employees will be called back to work despite the shutdown, where their efforts will be directed towards inspecting domestic facilities considered to be high-risk.  Furloughed inspectors will be directed to inspect facilities where there have already been safety issues, such as plants or factories with listeria or salmonella contamination or hygiene violations.
Out of concern for the employees who will be called back to work without pay, Gottlieb stated that he is currently working on changing the employee travel expense billing structure. Currently, furloughed inspectors called back to work are required to use credit cards in their own names to pay for travel expenses, which could amount to thousands of dollars and take weeks to be later reimbursed. Gottlieb stated he is working to change that structure, where travel expenses are billed directly to the agency, so they do not impact the employee's personal funds, which are already strained due to the lack of funding for paychecks.
"#FDA's professional staff remain fully dedicated to our mission," Gottlieb tweeted on January 9. "We're taking whatever steps we can to support our colleagues as they fulfill our commitments to the American people under challenging circumstances."
"*" indicates required fields