FDA Calls for Metformin Recalls By Five Manufacturers, Due To NDMA Contamination That May Increase Cancer Risk
May 29, 2020
By: Irvin Jackson
Problems with high levels of the cancer-causing chemical N-Nitrosodimethylamine (NDMA) continue to impact metformin, with federal regulators calling for several extended release versions of the widely used diabetes drug to be recalled from the market.
The FDA issued a metformin NDMA alert for patients and healthcare professionals on Thursday evening, warning about the presence of the toxic chemical byproduct in versions of the medication made by five different drug manufacturers, which the agency says exceeds acceptable intake limits.
NDMA is considered a human carcinogen, which can be a byproduct of drug manufacturing process or from inherent processes associated with certain pharmaceutical ingredients.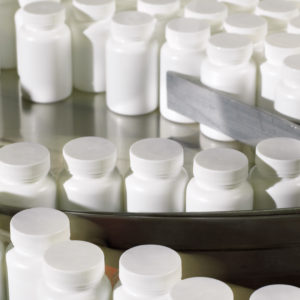 In recent years, detection of the chemical has resulted in widespread Zantac recalls and valsartan recalls, and users of the popular heartburn and blood pressure medications have reported developing various types of cancer following long-term use, including breast cancer, bladder cancer, stomach cancer, testicular cancer and other injuries.
In December 2019, reports first warned about the potential risk of metformin NDMA contamination problems, after some versions of the drug sold outside the United States tested positive for the chemical, raising concerns that metformin recalls may be necessary. However, the FDA indicated at that time that testing of products distributed in the U.S. found that the NDMA levels in metformin were undetectable or below federal limits for exposure to the chemical.
In March 2020, the independent online pharmacy Valisure filed a citizen's petition urging the FDA to issue metformin recalls, after independent testing found levels of NDMA in certain pills was higher than the agency's recommended daily exposure threshold of 96 nanograms.
Now, the FDA says it has confirmed some of the Valisure findings, indicating it agrees some, but not all, of the lots Valisure raised concerns about contained excessive levels of NDMA.
The agency's warning indicates it is in contact with five unidentified drug manufacturers to recommend they voluntarily pull their metformin extended release products from the market. The FDA is assessing whether the recalls will result in a metformin shortage.
"The FDA has strict standards for safety, effectiveness and quality, and the agency makes every effort based on science and data to help keep the U.S. drug supply safe. We understand that patients may have concerns about possible impurities in their medicines, and want to assure the public that we have been looking closely at this problem over many months in order to provide patients and health care professionals with clear and accurate answers," Dr. Patrizia Cavazzoni, acting director of the FDA's Center for Drug Evaluation and Research, said in the warning. "Now that we have identified some metformin products that do not meet our standards, we're taking action."
The agency recommends patients keep taking their metformin, even if it is subject to a recall, until they can talk to their doctor about a suitable replacement.
The FDA is also calling on drug manufacturers who make metformin containing extended release products to evaluate whether they contain excessive levels of NDMA. The warning indicates future recalls, and further information, will be posted on its website as more data becomes available.
Sharon

July 9, 2020 at 4:01 pm

It is MY RIGHT as a consumer to know the names of ALL recalled drug manufacturers. It's hard to believe that there would be a recall over nothing. If the drug manufacturers of these recalled drugs are NOT made public, it looks like you, the FDA, could be setting yourselves up for lawsuits which will cost those same consumers tax money.

Joseph

June 25, 2020 at 8:08 pm

they got ne up to 100 mg 3 times a day.i feel its to much with all other medicine am on.

Jessica

June 10, 2020 at 8:05 pm

taking metformin ER for over a year now
"*" indicates required fields