Metformin NDMA Levels Undetectable or Lower Than Federal Limits: FDA
February 06, 2020
By: Irvin Jackson
Following concerns metformin may be contaminated with cancer-causing chemicals, federal regulators indicate that extensive testing for the widely used diabetes drug has not detected high levels of n-nitrosodimethylamine (NDMA).
The FDA issued a statement on February 3, indicating laboratory results from testing on metformin products approved for sale in the U.S. had either no detectable NDMA, or levels that were below the acceptable daily intake levels set by the agency.
NDMA is a chemical byproduct, which is considered a carcinogen. It used to result from making rocket fuel in the early 1900s, but today is only used in laboratory experiments to induce cancer in animal test subjects.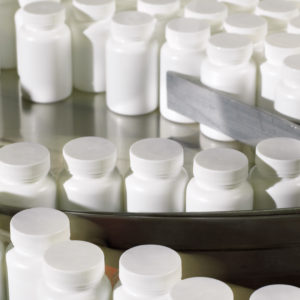 In recent months, detection of the chemical in other drugs has resulted in wide scale Zantac recalls and valsartan recalls, after it was confirmed that dangerously high levels of NDMA were present in the popular heartburn and blood pressure medications.
Late last year, reports indicated that NDMA was also discovered in some metformin samples sold outside the United States, raising concerns that metformin recalls may be necessary.
Metformin is a commonly drug used as a front-line treatment for type 2 diabetes. It is sold under several brand names, including Glucophage, Carbophage, Fortamet, Diabex and Riomet. It is also often used in combination with other diabetes drugs, and is widely used worldwide.
Although the Singapore Health Sciences Authority removed three metformin products from the market, after testing 46 versions of the drug, the FDA indicates that similar concerns are not present in the United States.
"To date, no sample of metformin that FDA has tested exceeds the acceptable daily intake for NDMA," the agency indicated in its statement. "FDA has not recommended metformin recalls in the U.S."
Valsartan and Zantac Recalls
Concerns over NDMA drug contamination began to emerge in 2018, with an investigation into a number of generic blood pressure drugs that were found to contain high levels of the chemical. This led to several rounds of recalls for valsartan, losartan and irbesartan, and investigations suggested that NDMC may have contaminated the drugs as a by-product of changes in the generic drug manufacturing process.
In response to concerns about the cancer risk with valsartan and other similar drugs, and the possibility of shortages for the hypertension drugs, the FDA established a permissible daily limit for NDMA at 96 nanograms, requiring pills that may expose users to more of the carcinogen to be recalled.
As a result of these concerns, new testing procedures were initiated by an independent pharmacy, which discovered earlier this year that most versions of the heartburn drug Zantac also contain alarming levels of NDMA. This has resulted in Zantac recalls for most brand-name and generic versions of the drug, which may expose users to levels of NDMA that are substantially higher than permissible daily intake levels established by the FDA.
Unlike valsartan, where NDMA contaminated the pill due to the manufacturing process, it appears that NDMA in Zantac was caused by the instability of the active pharmaceutical ingredient, which may produce NDMA when exposed to high temperatures, such as during transit or inside the human body.
While drug makers and federal regulators indicate they are continuing to investigate the underlying cause of both the NDMA contamination, many consumers diagnosed with cancer in recent years are now pursuing valsartan lawsuits and Zantac lawsuits, alleging they may have avoided a cancer diagnosis if other treatments had been used.
"*" indicates required fields