Improper Use of Neti Pots May Increase Brain Infection Risks, FDA Warns
August 06, 2021
By: Russell Maas
Throughout the COVID-19 pandemic, demand for personal hygiene and healthcare products has surged, including nasal passage cleaners known as "neti pots", which are commonly used by those with allergies. However, amid reports of serious and potentially life threatening infections, federal health officials are warning about the importance of properly using neti pots.
The U.S. Food and Drug Administration (FDA) released a consumer guide for neti pots on August 4, outlining a series of safety recommendations to follow when using and cleaning the pots.
The guide, and warnings, come following a history of several consumers developing fatal brain-eating amoebas that have been linked to use of contaminated water or improperly using the products.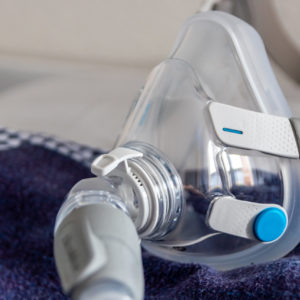 Did You Know?
Millions of Philips CPAP Machines Recalled
Philips DreamStation, CPAP and BiPAP machines sold in recent years may pose a risk of cancer, lung damage and other injuries.
Learn More
Neti pots are small devices used for nasal irrigation. Saline or saltwater is used to flush out the nasal cavity to clear out excess mucus and debris in the nose or sinuses. The devices have become a popular household item across the nation and are typically used by consumers to treat congested sinuses, colds and allergies.
While the agency maintains nasal irrigation devices are usually safe and effective, consumers are being warned to exercise caution and follow a series of instructions and cleaning tips.
The FDA advises consumers to always using distilled or sterile water, which can either be purchased in stores or boiled for nasal cleaning. Consumers should never use tap water or tap water passed through a filter, because it is not adequately filtered or treated to eliminate low levels of organisms such as bacteria and protozoa, including amoebas.
While tap water is safe for consumption because stomach acid is capable of killing these organisms, the nasal cavity does not have that ability, which may allow them to stay alive, spread and cause potentially serious infections.
Other FDA tips for safely using neti pots include washing and drying your hands before use, checking that the device is clean and completely dry and washing the device and drying the inside with a paper towel to prevent mold growth.
Officials warn consumers to consult with their healthcare provider to determine if a nasal irrigation device is safe for them or children and to contact your healthcare physician right away if you experience a fever, nosebleeds, or headaches while using the nasal rinse.
The brain-eating amoeba infections generally linked to neti pots is caused primarily by amebic meningoencephalitis (PAM), which destroys brain tissue. In early stages it appears similar to bacterial meningitis. Early symptoms can include headache, fever, nausea, vomiting, and a stiff neck, the state warns. But later the infection can cause confusion, lack of attention, loss of balance, seizures and hallucinations. Death occurs in less than two weeks.
The amoeba is often found in warm bodies of water, including lakes and ponds; but it has also been found at water parks and linked to the use of sinus-rinsing neti pots. While cases of amoeba are rare, there have been 109 cases of the amoeba reported in the U.S. since 1974, in which 90% were fatal.
Health officials have issued neti pot brain-eating amoebas warnings in the past. In December 2011, health officials in Louisiana issued a public health warning regarding two deaths linked to amoeba called Naegleria fowleri. In both of those cases, the individuals had been using neti pots with tap water as well.
In 2016, a teenager died from a Naegleria fowleri infection after being exposed to a contaminated closed loop water system at a North Carolina water park. According to the statement released by local officials, a total of 11 samples were tested from different parts of the center and the majority tested positive for the amoeba.
"*" indicates required fields