FDA Draft Guidance Issued to Combat Opioid Drug Abuse
January 10, 2013
By: Martha Garcia
Overdoses linked to the use of prescription opioid drugs continue to rise, causing concern for future abuse. In response, the U.S. Food and Drug Administration (FDA) has issued a draft guidance document to spur the industry in creating new formulations of opioid drugs with abuse-deterrent properties.  
The FDA issued the draft titled, "Guidance for Industry: Abuse-Deterrent Opioids – Evaluation and Labeling" (PDF), Jan. 9. The draft is intended to be used as recommendations for drug makers to formulate new versions of opioid drugs with abuse-deterrent properties.
Such abuse-deterrent formulations would target known methods of opioid drug abuse, like crushing the pills to snort or smoke the opioid or dissolving it for injection.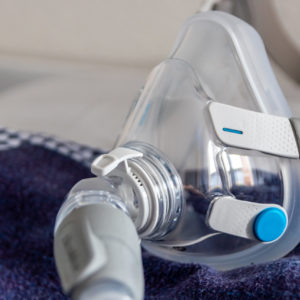 Did You Know?
Millions of Philips CPAP Machines Recalled
Philips DreamStation, CPAP and BiPAP machines sold in recent years may pose a risk of cancer, lung damage and other injuries.
Learn More
"While prescription opioids are an important component of pain management, abuse and misuse of these products have resulted in too many injuries and deaths across the United States," said Douglas Throckmorton, M.D., deputy director for regulatory programs in the FDA's Center for Drug Evaluation and Research in a press release issued by the FDA. "An important step towards the goal of creating safer opioids is the development of products that are specifically formulated to deter abuse."
FDA Encourages Use of Abuse-Deterrence Technology
The draft outlined five categories of abuse-deterrence which the industry can use as reference for study and formulation.
Deterrence properties can include one or a combination of the categories. Categories include creating physical barriers to prevent crushing, grinding or grating, preventing users from changing the original dosage method, adding antagonist that would react to tampering to interfere with euphoria during abuse, aversion formulations to produce an unpleasant effect if tampered with, creating a delivery system that is more difficult to manipulate and adding a prodrug which would lack an opioid activity until ingested in the gastrointestinal tract.
The statement also said that while the draft is not meant as guidelines to ensure approval by the FDA, the agency plans to take a "flexible, adaptive approach to the evaluation and labeling of potentially abuse-deterrent products." The FDA continues to encourage the development of abuse-deterrent formulations of opioids.
Prescription Drug Abuse Epidemic
The draft follows a recent FDA advisory committee recommendation against approval of a new hydrocodone-based opioid drug, Zohydro ER, used for relief of chronic pain. The drug, which is manufactured by Zogenix Inc., was rejected by the committee after it deemed the single-entity narcotic to be at high risk of abuse, like many other single and double-entity narcotic drugs such as Oxycontin and Methadone.
Prescription narcotic drug abuse is at the forefront of concerns for federal agencies. As such, the FDA recently announced a public hearing to discuss the use of opioid drug use and abuse in February. The hearing is undertaking the topics of pain evaluation, diagnosis and management with opioid drugs, such as Vicodin and Norco.
"Our nation is in the midst of a prescription drug abuse epidemic," said Gil Kerlikowske, director of National Drug Control Policy. "While there are no silver bullet solutions to this public health and safety challenge, abuse-deterrent formulations of powerful prescription opioids can make a difference in addressing this epidemic. This guidance is a vital component of the Administration's comprehensive effort to reduce prescription drug abuse in America, and we commend the FDA for its commitment to this challenge."
Public comment to the draft guidance will be open for 60 days. A further notice will be issued to provide the public with information on how to submit comments and research. The FDA also plans to hold a meeting, to be announced at a later date, to discuss the feedback received.
"*" indicates required fields