FDA Draft Guidance Seeks To Reduce Food Poisoning Outbreaks Linked To Produce
October 22, 2018
By: Russell Maas
Federal health officials have released a series of guidelines for farmers and distributors of produce, as part of a continuing effort to reduce the risk of food poisoning outbreaks.
In a draft guidance issued this month, the FDA provided information to help owners, operators, or agents in charge of managing farms produce follow new federal produce safety rules.
The recommendations focus on two key topics. One involves helping farmers better understand the range of steps they can take to comply with the Produce Safety Rules, and the other helps processors better understand the relevant provisions of the Preventative Controls Rule for fresh-cut produce.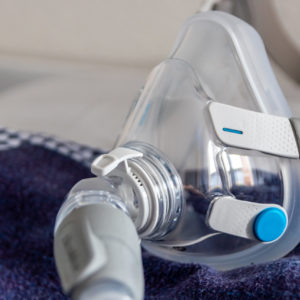 Did You Know?
Millions of Philips CPAP Machines Recalled
Philips DreamStation, CPAP and BiPAP machines sold in recent years may pose a risk of cancer, lung damage and other injuries.
Learn More
"We understand that produce safety begins on the farm, but it doesn't stop there," FDA Commissioner Scott Gottlieb said in a statement. "Everyone in the supply chain, from farm to table and in between, has an important role to play in food safety."
The practices will introduce science-based minimum standard that will allow for the safe growing, harvesting, packing and holding of fruits and vegetables intended for human consumption. The guidance is part of an ongoing effort by the FDA to mitigate foodborne illness outbreaks that sicken millions of consumers every year.
Food poisoning impacts an estimated 48 million Americans annually, resulting in an average of nearly 130,000 hospitalizations and 3,000 fatalities, according to the U.S. Centers for Disease Control and Prevention (CDC). These foodborne outbreaks sicken on average one out of every six Americans and cost about 15.6 billion each year.
The guidance is aimed directly at produce, because it is inherently more susceptible to pathogens since it is grown outdoors in soil, with weather influences and other environmental factors such as exposure to animal feces and irrigation systems using untreated water.
Produce is often not adequately treated after being harvested to remove pathogens, and it is also one food group that is commonly eaten raw by consumers, rather than being cooked to kill bacteria.
As a result of this increased contamination and outbreak risk, the FDA has provided an outline to farmers which gives them instructions on appropriate measures to prevent the introduction of known or reasonably foreseeable hazards.
These preventative measures focus on major sources of contamination, including health and hygiene, agricultural water, biological soil, domesticated and wild animals, tool sterilization, and building sanitation, among others.
The FDA issued a press release earlier this year in July, citing concerns over a recent uptick in food poisoning outbreaks nationwide. FDA Administrator, Scott Gottlieb, stated in the release that the reasoning behind the incline of outbreaks is the agency's ability to better detect and trace sources of contamination by using whole genome sequencing (WGS); a technique that can sequence and determine the entire genetic blueprint of a foodborne pathogen. This technology can link illnesses in different people and locations to reveal outbreaks with a level of precision never previously available.
The new draft guidance is open for public comment. Gottlieb indicated that while comments are welcome at any time on draft guidance, those wishing to submit comments should do so by April 22, 2019 to get those comments in before staffers begin work on a final version.
"*" indicates required fields