FDA Issues New Rules on Pregnancy and Lactation Warnings for Drug Labels
December 04, 2014
By: Irvin Jackson
Federal drug regulators have issued new rules on how drug and medical product manufacturers should inform users about potential side effects that may affect pregnancy, lactation, and fertility. 
For years, the FDA has relied on a letter category system of A, B, C, D, and X to give women and doctors information about the pregnancy risks of particular drugs and biological products. However, in a final rule issued on December 3, the agency ditched that system, saying it was too simplistic and did not convey the necessary information for patients to make informed decisions.
Instead, the FDA has created a new system for pregnancy, lactation and fertility labeling that replaces the letters with three detailed subsections for drug and biological product labels, which they say will describe the risks in real-world context. The subsections will be divided into sections on pregnancy, lactation, and female and male reproductive potential.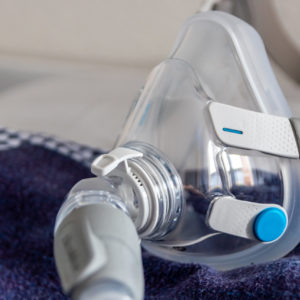 Did You Know?
Millions of Philips CPAP Machines Recalled
Philips DreamStation, CPAP and BiPAP machines sold in recent years may pose a risk of cancer, lung damage and other injuries.
Learn More
"Prescribing decisions during pregnancy and lactation are individualized and involve complex maternal, fetal and infant risk-benefit considerations. The letter category system was overly simplistic and was misinterpreted as a grading system, which gave an over-simplified view of the product risk," Sandra Kweder, deputy director of the Office of New Drugs in the FDA's Center for Drug Evaluation and Research, said in a press release. "The new labeling rule provides for explanations, based on available information, about the potential benefits and risks for the mother, the fetus and the breastfeeding child."
The subsection on pregnancy will give information on potential risks to a developing fetus, dosing information that might be pregnancy specific, and information about the existence of any pregnancy registries that gather information on how the drug has affected pregnant women in the past.
The lactation subsection provides information on the drug's potential effects on breast milk and a breastfed child. The section titled "Females and Males of Reproductive Potential" will provide information on how the drug could affect contraception, fertility, and pregnancy testing.
New Rule To Have Wide-Ranging Effects
The new rule will effect numerous drug labels nationwide; some of which the agency and scientists have struggled to classify regarding the potential pregnancy risks. In many cases, pregnancy risks are inconclusive, or still being determined.
The FDA hopes that the use of a subsection providing information on the current state of such research, instead of a simple letter designation, will better inform pregnant and breastfeeding women about the risks of using such drugs .
Two classes of drugs have been of particular concern among pregnant women in recent years; antidepressants and epilepsy drugs.
A large number of antidepressants belong to a class of medications known as selective serotonin reuptake inhibitors (SSRIs), which include blockbuster medications like Zoloft, Paxil, Prozac, Celexa, and Lexapro. Antidepressant side effects have been tied to an increased risk of birth defects, developmental problems such as asthma and autism, and miscarriage.
However, leaving depression untreated can also put unborn children and their mothers at risk, research has found. The problem leaves doctors and patients in a dilemma on whether to use the drugs or not, how much to use, and how long into pregnancy to use them, if at all. A letter designation could not provide sufficient information to aid in those kinds of decisions, while a summary of the current data may.
Similarly, the side effects of Depakote, Topamax and other antiseizure medications have also been linked to the risk of birth defects. Some studies have found that in addition to the birth defects, 30% to 40% of women using Depakote during pregnancy have given birth to children who suffered developmental problems such as speech delays and lower I.Q.
Perhaps even more so than antidepressants, not taking the drugs could place both mother and developing fetus at physical risk if epilepsy is uncontrolled during pregnancy. The new label requirements are expected to help with dosing decisions and choosing the right medications to use, if any.
The FDA has issued a draft guidance for the industry, providing directions for how to interpret and enact the new rule. The draft guidance is open to public comment for the next 60 days.
"*" indicates required fields