Tattoo Ink Infections, Adverse Reaction Problems Reported by Hundreds to FDA
May 09, 2017
By: Russell Maas
Federal health officials have issued updated warnings about the dangers and possible health risks associated tattoo ink and non-sterile tools, citing hundreds of cases involving tattoo infections, adverse reactions and other problems. 
The FDA released a consumer warning update on May 2, highlighting safety precautions that should be taken before getting a tattoo, and the importance of understanding the consequences that may result from the use of unsanitary equipment or moldy tattoo ink.
About three out of every ten people have at least one tattoo, according to a 2015 Harris Poll survey cited by the agency. With the popularity of tattoos rising significantly over the last decade, the FDA is warning of potential side effects of tattoos performed by unqualified individuals or facilities, which could result in the need for medical intervention and leave individuals with permanent injury.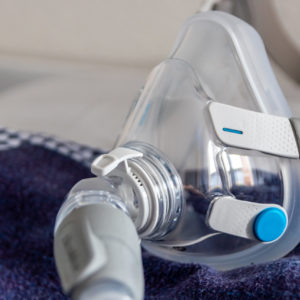 Did You Know?
Millions of Philips CPAP Machines Recalled
Philips DreamStation, CPAP and BiPAP machines sold in recent years may pose a risk of cancer, lung damage and other injuries.
Learn More
Through the end of 2016, the FDA indicates that at least 363 adverse event reports involving problems with tattoos have been received since 2004. The type of tattoo injury reported and the severity vary significantly, but all have common factors, with many involving mold contaminated ink and unsterile tools.
The FDA cited research that indicates some inks contain pigments used in printer toner and car paint, which can result in adverse reactions or infections. The ink used in the tattoo industry is not regulated by the FDA, and consumers should be aware of any potential allergens they may have before pursuing a tattoo.
Officials warn that although a bag of ink may be marked sterile, the water used to break up the pigments could be infested with bacteria or mold. If the ink is contaminated, the recipient could experience long term health effects.
Adverse events from molded ink and allergic reactions have resulted in aggressive infections, high fevers, rashes, shaking and chills.
Redness and swelling after receiving a tattoo is common. However, if consumers are not observant that the area is becoming inflamed from infection it could lead to worsening conditions if left untreated. Recipients experiencing these side effects could require antibiotic treatment for months or even hospitalization or surgery.
Despite previous studies, which have found a significant percentage of tattoo recipients suffer adverse reactions to the ink, the ink products are still not regulated by any governing body.
Marie Leger, lead dermatologist at the NYU Langone Medical Center performed a survey in New York City asking 300 people that had received one or more tattoos if they received any adverse events from the experience. The study found that over 10% of the 300 surveyed reported suffering from some sort of rash, itching, swelling, scaling, infection and delayed healing. Six percent of this population reported the effects lasted for more than 4 months.
The FDA recommends that consumers take a safe approach if they receive a tattoo, given that the industry's ink is not regulated and adverse health reports continue to rise. The agency recommends performing some research on the parlor where the work will be done, and ensuring the tools are brand new and sterilized, and never reused to prevent transferring of DNA.
Customers should be aware that scar tissue can build up after getting a tattoo and recipients have reported developing granulomas, which are small knots or bumps that may form around material that the body perceives as foreign. The FDA also warns that tattoo removal is a very painful process and complete removal is not guaranteed.
"*" indicates required fields