FDA to Reconsider BPA Safety, Industry Prepares for Fight on the Hill
June 04, 2009
By: AboutLawsuits
Pressure from lawmakers and activist groups have convinced the FDA to reevaluated the safety of Bisphenol A (BPA), a chemical used in plastic bottles and metal cans. In response, manufacturing industry lobbyists are discussing strategies to avoid a ban on use of BPA in baby bottles and other consumer products.
FDA Commissioner Margaret Hamburg announced this week that the agency will take another look at their controversial position on BPA safety in plastic bottles and other containers. Democrats on the House Energy and Commerce Committee sent Hamburg a letter this week calling for the review.
Previously, the FDA has said BPA was safe at low levels, a judgment that has brought criticism from both outside groups and some of its own scientists.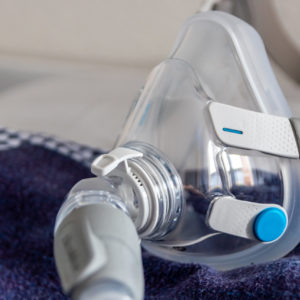 Did You Know?
Millions of Philips CPAP Machines Recalled
Philips DreamStation, CPAP and BiPAP machines sold in recent years may pose a risk of cancer, lung damage and other injuries.
Learn More
The letter was sent by the committee's chairman, Rep. Henry Waxman (D-CA), and Rep. Bart Stupak (D-MI), chair of the subcommittee on oversight and investigations. The lawmakers said they were asking the FDA to revisit their previous decision due to both "questions about the scientific data relied on by FDA under the previous administration," and fears that the FDA's previous reviews of BPA were too heavily influenced by industry.
The letter points out that the two studies the FDA used to come to its conclusion that BPA is safe were sponsored by the American Plastics Council. It also raises questions about the FDA's repeated reliance on the American Chemistry Council for data.
In response, Hamburg has said the FDA's lead acting scientist will conduct a new review of BPA safety, which should be concluded by the end of summer.
The letter and the agency's change of course also come after press reports indicating that BPA manufacturers and some of their largest customers met recently in preparation to fight potential legislation that would restrict or ban BPA on federal and state levels.
According to the Washington Post, lobbyists and industry officials met last month to discuss campaigns which would warn consumers that they might no longer have access to baby food, and might employ a pregnant young woman as a spokesperson to go around the country to speak about the benefits of BPA, as well as framing the debate as a choice between BPA-packed items and more expensive alternatives.
Bisphenol A, more commonly known as BPA, is a chemical used to make many plastic products hard and shatterproof. It is used in the manufacture of a variety of products, such as bottles, cans, cups, baby bottles and other food containers.
Studies have suggested that regular consumption of liquid from BPA plastic containers increases the amount of BPA detected in urine, confirming that the chemical does leach from bottles into the human body. Other research has also suggested that humans have trouble getting rid of the chemical, especially infants and young children, which can cause developmental abnormalities and other problems over time.
U.S. Senator Charles Schumer has introduced legislation intended to ban BPA in infant products, and there are bills calling for BPA bans currently under consideration in several states.
Many retailers, such as Wal-Mart and Toys "R" Us, have already voluntarily decided to stop selling baby bottles that contain the BPA chemical, and many of the largest manufacturers of baby bottles, such as Avent, Evenflo, Disney First Years, Platex, Gerber and Dr. Brown, have voluntarily agreed to stop making baby bottles with BPA as well.
Infant Exposure to BPA Chemical Should be Limited: FDA - AboutLawsuits.com

January 18, 2010 at 3:50 pm

[...] recommendations come as part of an interim update on an ongoing FDA re-evaluation of the potential health risk of BPA, which is used in a number of infant baby bottles and food containers. Although the FDA has [...]
"*" indicates required fields