Fecal Microbiota Transplants Fail to Increase Weight Loss from Bariatric Surgery: Study
December 22, 2022
By: Martha Garcia
Undergoing fecal microbiota transplants prior to bariatric surgery did not help reduce overall body weight or body composition, according to the findings of a new study.
Researchers report that patients who underwent bariatric surgery and received fecal biota transplants showed no significant amount of increased weight loss, regardless of who the donor was. The findings were published on December 16, in the journal JAMA Network Open.
Fecal Microbiota Transplants
Fecal transplants involve the transfer of stool from a healthy donor into the gastrointestinal tract of individuals suffering from certain infections, such as recurrent Clostridium difficile infections. Recently, the procedure has become more mainstream and gained attention as a potential treatment for a range of conditions or ailments.
Doctors primarily use it to treat C. diff infections, but it is being explored to treat diabetes, chronic fatigue, obesity, depression, asthma, eczema, and other conditions. However, the research is still new.
Federal health officials recently issued new safety protocols for fecal transplants, calling for extra screenings and protections to help prevent recipients from becoming infected with COVID-19 or from contracting monkeypox.
Fecal transplants can increase a recipient's risk of developing viruses that the donor was infected with if the samples are not thoroughly tested.
No Significant Additional Weight Loss
Researchers from Finland conducted a double-blinded, randomized clinical trial including 41 patients treated at two bariatric surgery centers. Researchers treated 21 patients who received fecal microbiota transplantation from lean donors and 20 using fecal microbiota from the patients themselves, making them effectively placebos.
Six months after the transplants, 34 patients underwent roux-en-Y gastric bypass surgery and four underwent laparoscopic sleeve gastrectomy. Both are bariatric surgeries that alter the anatomy of the stomach or intestines to aid weight loss.
The difference in weight loss between the two groups was negligible at six months after surgery. Among the fecal microbiota transplant group, the percentage of weight loss was 4.8% and among the placebo group 4.8%.
At the 18-month follow-up, the percentage of weight loss was 25.3% total weight loss in the fecal microbiota group and 25.2% in the placebo group. Again, there was no significant difference.
Overall, between the two groups no differences were observed in weight loss, body mass index, cholesterol levels, fasting glucose, and other metabolic markers. Additionally, quality-of-life markers did not differ significantly between the two groups.
A previous study conducted on mice indicated fecal microbiota transplants may be beneficial to improve weight loss, but the findings of the new study indicated there were no benefits. Both groups lost weight, but that was because both groups underwent bariatric surgery to aid with weight loss.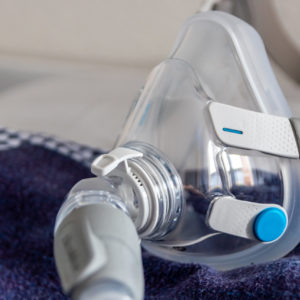 Did You Know?
Millions of Philips CPAP Machines Recalled
Philips DreamStation, CPAP and BiPAP machines sold in recent years may pose a risk of cancer, lung damage and other injuries.
Learn More
Bariatric surgery can help obese patients lose weight which can translate to improved health outcomes, like reducing high cholesterol or improving diabetes. But weight loss surgeries also carry risks and put patients at risk of suffering some complications such as the increased risk of gastrointestinal problems and increased risk of alcohol dependency.
Some pregnant women who underwent weight loss surgery in the past can have a higher risk of premature birth and having an infant with low birth weight. The infant's risk of complication greatly increases. So while there are many benefits to bariatric surgery, there are also many risks and researchers are hoping to find ways to help aid with weight loss without patients having to face as many risks.
"*" indicates required fields