Final Bard Avaulta Vaginal Mesh Bellwether Trial Set for Dec. 3
November 11, 2013
By: Austin Kirk
The last in a series of federal bellwether trials scheduled involving Bard Avaulta vaginal mesh lawsuits is now set to begin on December 3, after the start of the case was recently pushed back one month. 
There are currently more than 4,800 product liability lawsuits filed in the federal court system involving women who allege they suffered complications from Bard Avaulta vaginal mesh, which has been used for repair of pelvic organ prolapse (POP) and female stress urinary incontinence.
All of the complaints involve similar allegations that the vaginal mesh was defectively designed and sold without adequate warnings about the risk of women suffering serious and debilitating problems, such as erosion of the mesh through the vagina, infections or other injuries.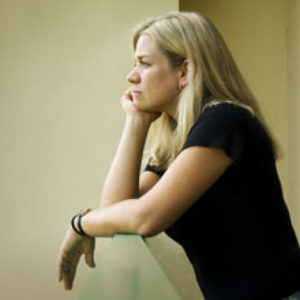 The cases are currently centralized before U.S. District Judge Joseph R. Goodwin in the Southern District of West Virginia, as part of an MDL or multi-district litigation.
As part of the coordinated pretrial proceedings, a series of four cases were selected for early trial dates, known as "bellwether" cases, because the outcomes are designed to help the parties gauge how juries may respond to certain evidence and testimony that is likely to be repeated throughout the litigation.
The first Bard Avaulta trial began in the federal court system in July 2013, involving a complaint brought by Donna Cisson. That case resulted in a jury award of $2 million for the plaintiff, including punitive damages designed to punish the manufacturer for their actions surrounding the manufacture and sale of the product.
During the first day of trial in the second case, involving a complaint filed by Wanda Queen, the parties reached an agreement to settle the Bard Avaulta mesh case. The third trial was cancelled after the complaint was voluntarily dismissed by the plaintiff.
A final Bard Avaulta trial was originally scheduled to begin on November 8, involving a lawsuit filed by Carolyn Jones. However, according to a notice posted by Judge Goodwin last month, the start of the case has been delayed until December 3.
Vaginal Mesh Litigation
In addition to lawsuits over Bard Avaulta mesh, Judge Goodwin is also presiding over five other federal multidistrict litigations (MDL) involving similar products manufactured by other companies, including American Medical Systems (AMS), Ethicon, Boston Scientific, Coloplast and Cook Medical.
According to the latest case list (PDF) released by the federal courts, there are currently 10,577 American Medical System (AMS) mesh lawsuits, 10,270 Ethicon Gynecare mesh lawsuits, 6,479 Boston Scientific mesh lawsuits, more than a thousand Coloplast bladder sling lawsuits and more than 120 Cook Medical biologic mesh lawsuits.
Additional bellwether trials are scheduled in these vaginal mesh litigations, with at least seven additional cases expected to before federal juries over the course of 2014.
The outcomes of these early trial dates are designed to facilitate further attempts to reach vaginal mesh settlement agreements or other resolutions for the cases. However, if the manufacturers fail to resolve a large number of cases following the bellwether processes, it is possible Judge Goodwin may decide to begin remanding individual cases back to the U.S. District Courts where they were originally filed for separate trial dates throughout the country.
"*" indicates required fields