FDA Issues Final Guidance On Morcellators Linked To Deadly Cancer Risk
December 30, 2020
By: Irvin Jackson
To avoid the spreading of undiagnosed cancer, federal regulators indicate laparoscopic power morcellators should only be used on premenopausal women with suspected uterine fibroids if they are under the age of 50, and if an approved tissue containment system is in place.
The FDA finalized the guidelines for the use of power morcellators, according to a safety communication issued on December 29.
The guidelines were first proposed in February, for power morcellators used during laparoscopic hysterectomies, which are medical devices designed to allow doctors to cut up and remove the uterus and uterine fibroids through a small incision in the abdomen. The minimally invasive procedures were widely recommended in prior years as a way to limit the risk of surgical complications and reduce recovery time. However, use of the devices has largely been abandoned over the last several years, since the medical community discovered morcellators may spread undiagnosed cancer cells contained within the uterus, leading to the rapid upstaging of leiomyosarcoma, endometrial stromal sarcoma and other difficult to treat cancers.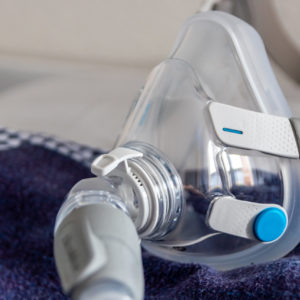 Did You Know?
Millions of Philips CPAP Machines Recalled
Philips DreamStation, CPAP and BiPAP machines sold in recent years may pose a risk of cancer, lung damage and other injuries.
Learn More
The FDA's final guidance, Product Labeling for Laparoscopic Power Morcellators, provides recommendations on how power morcellators should be used going forward.
"The FDA recommends performing laparoscopic power morcellation for myomectomy or hysterectomy only with a tissue containment system, legally marketed in the United States for use during laparoscopic power morcellation and performing these procedures only in appropriately selected patients," the FDA safety communication states. "Tissue containment systems used during laparascopic power morcellation are intended to isolate and contain tissue that is considered benign. Based on premarket bench and animal testing, use of a containment system confines morcellated tissue within the containment system."
In addition to the use of the containment systems, the FDA recommends healthcare providers called for limited use of the devices. The agency recommends they not be used on post-menopausal women or women over 50. It also recommends doctors not use morcellators in gynecological surgery where the tissue is known or suspected to contain malignant cancer cells. In addition, the FDA says there is no need for power morcellators to be used on women who qualify for removal of tissue through the vagina or via a mini-laparotomy incision.
The FDA also called on doctors to explain the risks of occult cancer to patients and inform them of the risks of morcellation. They should also be told that the risk of uterine sarcoma and other occult cancers increase with age, particularly in women more than 50 years old.
Power Morcellator Cancer Risks
The potential risk of power morcellators spreading undiagnosed cancer has been a known issue since 2014, when the FDA issued a black box warning and safety communication, warning doctors to stop using power morcellation during hysterectomy and myomectomy procedures to prevent the spread of undiagnosed uterine sarcoma and leiomyosarcoma.
The warning came after the FDA estimated that about 1 in 352 of the roughly 50,000 women who had undergone uterine fibroid surgery each year where a morcellator was used, had an undiagnosed case of uterine sarcoma, and 1 out of every 498 had undiagnosed leiomyosarcoma.
The FDA's notices were issued shortly after Johnson & Johnson subsidiary, Ethicon, announced their power morcellator recall in July 2014, indicating the company had determined there was no way to use the medical devices safely without the risk of spreading undiagnosed cancer. Ethicon, which controlled more than 70% of the market, urged doctors to return all of its power morcellator products and to stop using them.
In the aftermath, Johnson & Johnson faced a number of morcellation cancer lawsuits brought on behalf of women who suffered problems after a laparoscopic procedure, and wrongful death claims by family members of women who had died of such cancers.
The lawsuits claimed the devices were not adequately tested or studied before being introduced, and inadequate warnings were provided to patients or the medical community about the risk of morcellation spreading cancer. Most of those cases have been resolved through morcellator settlement agreements.
"*" indicates required fields