Firefighters Face Numerous Respiratory Threats from Wildfires: Study
September 17, 2021
By: Russell Maas
New research suggests firefighters are consistently exposed to high levels of particulate matter and known human carcinogens while suppressing wildfires, both during training exercises and active responses.
In a study published in Environmental Science & Technology on September 8, researchers warn that front-line firefighters combating wildfires across the Western U.S. are exposed to levels of particulate matter and volatile organic compounds (VOCs) that exceed National Institute for Occupational Safety and Health recommendations.
Wildfire smoke contains high levels of PM 2.5 air pollution, with particles smaller than 2.5 micrometers in size, or 70 times smaller than a single human hair. The tiny particles of soot, dust and toxins are so fine they are easily inhaled and pass on to the bloodstream, leading to increased risk of developing health conditions.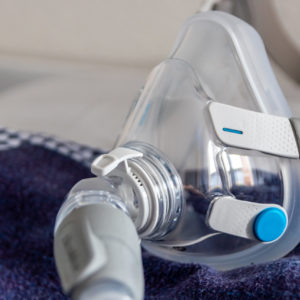 Did You Know?
Millions of Philips CPAP Machines Recalled
Philips DreamStation, CPAP and BiPAP machines sold in recent years may pose a risk of cancer, lung damage and other injuries.
Learn More
Wildfires are known to contain thousands of individual compounds and exposure has been associated with a myriad of respiratory issues, including asthma and chronic obstructive pulmonary disease (COPD). In addition to the respiratory health consequences, wildfires also emit VOC's which previous studies have linked to liver, kidney and central nervous system damage, and even some types of cancer.
Researchers from the U.S. Forest Service conducted a field study to determine the levels of particulate matter and VOC's to which firefighters are routinely exposed. The team collected breathing zone measurements on wildland firefighters from different crew types performing various fire suppression tasks on active wildfires from 2015 to 2017. The measurements were taken by attaching air samplers to wildland firefighter equipment to collect particulate matter.
According to the findings, firefighters were consistently exposed to moderate levels of hazardous VOC's including acrolein and benzene, which are both known and recorded human carcinogens.
While exposure to acrolein and benzene were consistent, levels of exposure fell within acceptable National Wildfire Coordinating Group and National Institute for Occupational Safety and Health standards. However, researchers also found that firefighters surrounded by the most smoke while battling the hottest zones of a wildfire recorded much higher averages of exposure to harmful pollutants, including particulate matter and formaldehyde, another well documented human carcinogen.
Researchers then surveyed firefighters to assess their smoke exposure, finding those reporting the most exposure to smoke by battling active wildfires had the highest levels of particulate matter and VOC exposure.
The study shows a gap in safety among firefighters being put in front of the hottest and most dangerous wildfires. The researchers recommend policies that reduce smoke exposure for firefighters, by incorporating self-reporting of exposure and rotating personnel from tasks that regularly experience high exposures to smoke.
The growing number of massive firefighters, often attributed to climate change, appears to be having a number of detrimental health effects in the western United States.
Just last month, a new study conducted by Stanford University found that recent wildfires in the western US may have contributed to an additional 7,000 preterm births in California.
According to their calculations, California wildfire smoke exposure during the worst wildfire smoke year of the study contributed to more than 6% of California's preterm births. Every day of smoke exposure during pregnancy increased the preterm birth risk. A full week of exposure translated to a 3.4% increased risk of preterm labor, the study warns.
According to another study published in 2016, exposure to air pollution during pregnancy increases a woman's risk of preterm birth if she suffers from asthma. Other studies have indicated black carbon particles in air pollution can cross the placenta during pregnancy, severely impacting a woman's health. The particles can also absorb other toxic compounds, such as benzene and other carcinogens, before crossing the placenta and leading to negative health effects.
"*" indicates required fields