Pregnant Women Exposed to California Wildfire Smoke May Face Increased Risk of Preterm Birth: Study
August 26, 2021
By: Martha Garcia
The findings of a new study suggests pregnant women exposed to air pollution from wildfire smoke face an increased risk of preterm birth, raising serious health risks for families living in surrounding areas.
Researchers from Stanford University warn that recent wildfires in the western US may have contributed to an additional 7,000 preterm births in California, according findings published this month in the journal Environmental Research.
The study analyzed satellite data of smoke plumes from the National Oceanic and Atmospheric Administration (NOAA) to identify days where smoke from wildfires drifted over more than 2,600 zip codes in California. They also used estimates of ground-level particulate matter 2.5 (PM 2.5) pollution using air quality sensor data, satellite observations and computer models of how chemicals move through the Earth's atmosphere. They then compared that data to California's birth records.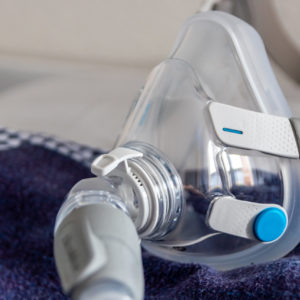 Did You Know?
Millions of Philips CPAP Machines Recalled
Philips DreamStation, CPAP and BiPAP machines sold in recent years may pose a risk of cancer, lung damage and other injuries.
Learn More
According to their calculations, California wildfire smoke exposure during the worst wildfire smoke year of the study contributed to more than 6% of California's preterm births. Every day of smoke exposure during pregnancy increased the preterm birth risk. A full week of exposure translated to a 3.4% increased risk of preterm labor, the study warns.
Exposure to the pollutants in wildfire smoke contributed to as many as 7,000 additional preterm births in California between 2007 and 2012, the researchers concluded.
Preterm births involve babies born before 37 weeks of pregnancy, when the fetus is not fully developed. Preterm labor increases the risks of neurodevelopmental, gastrointestinal, and respiratory complications to the infant. It also increases the risk of death to both mother and child.
The new study found that pregnant women exposed to intense smoke during the second trimester had the greatest risk.
Wildfire smoke contains high levels of PM 2.5 air pollution, with particles smaller than 2.5 micrometers in size or 70 times smaller than a single human hair. The tiny particles of soot, dust and toxins are so fine they are easily inhaled and pass on to the bloodstream, leading to increased risk of developing health conditions.
According to another study published in 2016, exposure to air pollution during pregnancy increases a woman's risk of preterm birth if she suffers from asthma. Other studies have indicated black carbon particles in air pollution can cross the placenta during pregnancy, severely impacting a woman's health. The particles can also absorb other toxic compounds, such as benzene and other carcinogens, before crossing the placenta and leading to negative health effects.
This latest study appears to affirm the results of a similar study published last year, which also found pregnant women who live in areas with frequent heat waves, increased levels of air pollution, and in wildfire prone areas face an increased risk of preterm birth, giving birth to an infant with low birth weight, and stillborn infants, among other health complications.
Currently, several massive wildfires are raging through dry, drought ridden landscapes in the western US. This is only one year after a historic fire season.
California suffered one of the most severe fire seasons that scorched more than 4 million acres of land and produced the worst daily air pollution ever recorded in the state. The wildfires, which often plague the state, produce months of wildfire smoke with unhealthy levels of pollution for much of the population.
Researchers emphasize the need to reduce the risk of big, extreme wildfires to protect the health of the population. Methods could include investing in controlled burns, mechanical thinning and other efforts.
The researchers also advised pregnant women to avoid very smoky air, avoid being outside for long periods of time during wildfires, and to wear an appropriate mask, such as N95 masks, when outdoors.
"In the future, we expect to see more frequent and intense exposure to wildfire smoke throughout the West due to a confluence of factors, including climate change, a century of fire suppression and construction of more homes along the fire-prone fringes of forests, scrublands and grasslands," Sam Heft-Neal, lead author of the study and researcher at Stanford's Center on Food Security and the Environment, said in a press release. "As a result, the health burden from smoke exposure – including preterm births – is likely to increase."
"*" indicates required fields