Fixodent Lawsuit Filed Over Zinc Poisoning Caused by Denture Cream
April 14, 2009
By: AboutLawsuits
Another lawsuit has been filed on behalf of a denture wearer who alleges that the use of Fixodent caused her to suffer zinc poisoning, resulting in chronic pain, neurological problems and other permanent injuries.
The Fixodent lawsuit was filed on March 13, 2009 in the U.S. District Court for the Southern District of Ohio on behalf of Sherry Mosley and her son, Aaron Mosley.
The complaint alleges that Sherry Mosley used the Fixodent denture adhesive cream several times per day for a number of years to secure her dentures in place. High levels of zinc contained in the product caused her to suffer from zinc toxicity, which caused a decrease in her copper levels, leaving her with neurological damage and injury.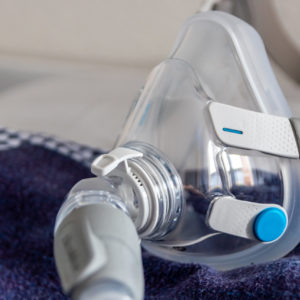 Did You Know?
Millions of Philips CPAP Machines Recalled
Philips DreamStation, CPAP and BiPAP machines sold in recent years may pose a risk of cancer, lung damage and other injuries.
Learn More
A growing number of similar denture adhesive lawsuits have been filed against Proctor & Gamble over their Fixodent cream, and against GlaxoSmithKline involving their Poligrip and Super Poligrip adhesive. The use of the products have been associated with symptoms like dizziness, lethargy, paralysis, numbness, loss of sensation, tingling in the hands and feet, muscle weakness and other unexplained pain.
The zinc contained in the denture creams are used as a bonding agent. However, the zinc can seep into the body through the gums, or if the product is swallowed, causing high levels of zinc and copper depletion known as hypocupremia, which can cause a host of adverse health effects.
For years, Sherry Mosley complained to her doctors about vague and unusual neuropathic symptoms that left her incapable of performing many daily activities. The 45 year old mother complains that she suffers from chronic weakness, pain, discomfort and burning in her back, legs and other body parts, along with urinary, bladder and gastrointestinal dysfunction.
After she learned of the denture cream side effects causing problems similar to what she was experiencing, Mosley had her blood tested, which confirmed the presence of abnormally high zinc levels and low copper levels.
The denture cream lawsuit over Fixodent indicates that Proctor & Gamble was aware that some portion of the product would get ingested and metabolized in the gastrointestinal tract. The complaint also alleges that before zinc was added to Fixodent it was generally known and accepted in the scientific community that excess zinc in the body could have severe adverse health effects in humans.
Although zinc and copper levels generally return to normal after Fixodent or other denture creams are stopped, the lawsuit indicates that Mosley was left with permanent neurological injury by the time the problems were discovered.
Robert

November 11, 2022 at 12:33 pm

I have pink spots on bladder have trouble urinating legs ache at night help me please

Charles

December 14, 2021 at 8:15 am

I've only just started using maybe 4 months at the most, 4 dots on top 3 on bottom, woke up yesterday earlier than normal had to go pee that's what led me here not happy I'm only 36

Melvin

July 4, 2019 at 6:05 pm

I have been using fixodent for over 15 years for a upper sn lower plate. when I read the systoms I was shock.. I had many tests done, and they all came back normal.I have been suffering all these years not knowing what was really going on with me

Deborah Lee

May 9, 2017 at 9:24 pm

Have all the symptoms started using a 4 wheel walker in 2009 can't get by without it. I'm a nurse retired now can't hardly move you have to be able to walk & move quickly in medical office or hospital in an emergency I can't anymore very angry about this and fixodent is on the market still with ZINC and without ZINC. I don't understand why the fixodent with ZINC is still out there on the market th[Show More]Have all the symptoms started using a 4 wheel walker in 2009 can't get by without it. I'm a nurse retired now can't hardly move you have to be able to walk & move quickly in medical office or hospital in an emergency I can't anymore very angry about this and fixodent is on the market still with ZINC and without ZINC. I don't understand why the fixodent with ZINC is still out there on the market the hospital gave it to me just this past March with ZINC in it and so did my Dentist I found out about it in March of this year and was furious about it and the hospital and dentist still giving out samples telling their patients to use it have always used fixodent and have for 43 years until few months ago

Ray

November 18, 2015 at 10:26 pm

I belive I'm a zinc poisoning victum

Don

February 14, 2014 at 1:05 am

Anyone have contact information for the law office of the class action lawsuit ? I have used Poligrip and Fixodent for 35 years and have almost all the systems mentioned in your posts. Thank You, Don

Elizabeth

April 8, 2013 at 5:41 pm

I have been using fixdent. For over 20 yrs. and have the same symptoms. As all of the other. Burning in my side. N my back pains. Constant. Also have difficuly. Walking. N have become very depressed. As. Wen I go 2 my doctors. I feel as if she thinks am. Hypochondriac. Cos everything. Comes bk normal. Even my eyes are very sore. My jaw bones. , feet legs. My stumick is always. Sore not[Show More]I have been using fixdent. For over 20 yrs. and have the same symptoms. As all of the other. Burning in my side. N my back pains. Constant. Also have difficuly. Walking. N have become very depressed. As. Wen I go 2 my doctors. I feel as if she thinks am. Hypochondriac. Cos everything. Comes bk normal. Even my eyes are very sore. My jaw bones. , feet legs. My stumick is always. Sore not a day Gose by that I have no pain. I've. Got pain everyday of my life. Since. My. 20 s. n. now I no why. Wonder how my doctor. Will say about this. Honestly. Think my doctor thinks its all in my head. Wen. Now. There's. thousands. Of ppl. Out there the same. My life. Has been. Constant. Pain. Now am 50 yrs old. I feel like am 100 yrs old. If only I new all those years ago. Wot was happening 2 my body. I used 2 get cortisone. Injections. In my shoulders. 2 help with pain. Now. It's. strong painkillers for me every day of my life. Cant beleave. This has been hidden. From ppl. Why. Should. We have had 2 suffer. For nearly 30 yrs. am so angry. About this. SOMEBUDY. Should. Help all of us who have sufferd. N still do. A concerned. Fixdent. User.

Donna

January 3, 2013 at 9:07 pm

i stopped using fixodent a couple of years ago and just recently got my bottom plate and started using it again, not thinking why i quit using it in the 1st place!i have been weak not able to work because i feel sick and just want to lay my head down ,because i feel like i am going to pass out.my joints started hurting and i can bearly walk without hurting,i have missed work because i cant stand l[Show More]i stopped using fixodent a couple of years ago and just recently got my bottom plate and started using it again, not thinking why i quit using it in the 1st place!i have been weak not able to work because i feel sick and just want to lay my head down ,because i feel like i am going to pass out.my joints started hurting and i can bearly walk without hurting,i have missed work because i cant stand long enough to do my job. i also have had a tingling down the back of my neck and the burning sensation down my right leg, I have recently been told i have DDD

frances

February 17, 2011 at 3:06 am

can anyone tell me if this has anything to do with me having vitiligo which is white patches on my face. i am 57 years old and have been using fixodent since the age of 19 .i have been told that i have vitiligo because i dont have enough copper in my body.i have been looking for a vitamin that i could take to try to put copper back into my body. most vitamins only have 2% need your help please.

Linda

February 9, 2011 at 6:35 pm

I have been using fixodent for over 10 years and do have all the symptoms I have read here! I will be getting a blood test done again. I routinely have my blood work done 3-6 months for my liver count because I take crestor I too was taken off lipator and put on crestor because they thought the pain and weakness was due to the medication. I am really concerned that I am having all these physical p[Show More]I have been using fixodent for over 10 years and do have all the symptoms I have read here! I will be getting a blood test done again. I routinely have my blood work done 3-6 months for my liver count because I take crestor I too was taken off lipator and put on crestor because they thought the pain and weakness was due to the medication. I am really concerned that I am having all these physical problems due to fixodent cream. I have been told I have fibermyalsia . I will be calling my doctor today!

Georgia

January 4, 2011 at 9:43 pm

I have been using fixodent for over 15 years for a partial plate. when I read the systoms I was shock. I was hospitalize in the 90's with these systoms. I had many tests done, and they all came back normal.I have been suffering all these years not knowing what was really going on with me. I will get tested real soon

lee

December 13, 2010 at 9:04 pm

i have been using fixodent and poligrip for almost nine years and since this time i have been experencing alot of back and leg pains. i go to the chiropractor at least 3 or 4 times a month because i hurt so bad. its an unexplainable pain and the dr keeps saying that my back looks good and dosent understand what has caused the pain im going threw.

stan

October 31, 2010 at 4:27 am

I have been using this stuff (fixodent) for over 20 years and at one time or another, I've experienced just about every symptom described on this site. The hardest problem for me right now is my inability to sit still because of the pain. it make my nights misery trying to sleep. and i have acquired a pain pill habit because of it. We need some relief from this madness, somebody has to pay for all[Show More]I have been using this stuff (fixodent) for over 20 years and at one time or another, I've experienced just about every symptom described on this site. The hardest problem for me right now is my inability to sit still because of the pain. it make my nights misery trying to sleep. and i have acquired a pain pill habit because of it. We need some relief from this madness, somebody has to pay for all this suffering.

bruno

October 12, 2010 at 8:34 pm

i am having most of the medical problems in this report however i reside in canada does this lawsuit pertain to me i am going for blood test asap i only found out about this 15 minutes ago hope some one can let me know thank you

Vickie

September 13, 2010 at 5:27 pm

OMG, I thought I was going crazy and that I am about to spontaneously combust. My right lower extemities burn and heat up so bad I think I'm about to ignight. I'm seeking medical help immediatedly. I'm due for a pysical any way ,but I just saw a commercial and I've used Fixadent for over 30 years and I've just seen what the cause of my not right now about this.

sheree

June 12, 2010 at 12:39 am

I am 39 started useing small amounts of fixodent daily in 2000 for a "replaceble tooth that i had.in 2002,i suddenly found myself completely parelized from the waste down.After intense therapy,i regain mobility but the tingling&burning in my feet,loss of balence,inability to urine or eliminate without assistance,constant burning on my right upper side(stomach)an left ear,persist to the fulles[Show More]I am 39 started useing small amounts of fixodent daily in 2000 for a "replaceble tooth that i had.in 2002,i suddenly found myself completely parelized from the waste down.After intense therapy,i regain mobility but the tingling&burning in my feet,loss of balence,inability to urine or eliminate without assistance,constant burning on my right upper side(stomach)an left ear,persist to the fullest.in 2005,i required uppers that was ill fitted an required MUCH higher doses of fixodent.lately i'v had extreme weakness in my upper extremtiys an a comstant dull throbbing.in my thigh joints making walking very difficult an stairs almost impossible.i do have medicare but i applied for medicaid which will hopefully pay for zinc testin.i do have medical documentation for all the above.

lil

May 23, 2010 at 6:26 pm

I have been using fixodent for over 16 years and fortunately as of the present time I have not notice any of the symptoms yet. However, my practitioner notice my red blood cells were a little abnormal when I had an annual physical exam in 2008. She referred me to an Hemotologist and he said he didn't see any problem that I should be concern about at the moment, but have my blood check again in a[Show More]I have been using fixodent for over 16 years and fortunately as of the present time I have not notice any of the symptoms yet. However, my practitioner notice my red blood cells were a little abnormal when I had an annual physical exam in 2008. She referred me to an Hemotologist and he said he didn't see any problem that I should be concern about at the moment, but have my blood check again in a year. I definitly will have my blood check for zinc as soon as possible. If there signs of zinc poisoning I will join the class action against Glaxo-Proctor Gamble.

dave

April 10, 2010 at 3:03 am

used this product for over 15 years and it could explain a lot of weird physical problems I,ve been having the last 10 years or so, pain, numbness, urinary problems,,unexplained pain,,unexplained problems...

joyce

February 24, 2010 at 12:46 am

You can call your local county health department and request this test for zinc and copper,in our county they quoted me 50.00 for the zinc test.and 15.00 for the blood draw.I go there to get my cholesterol checked for the sum of 20.00 Sure beats the 75.00 they charge at the Dr's

nancy

February 9, 2010 at 10:21 pm

I had my upper teeth out last year in march 09.i had dentures put in right after they took them out,the dentures were temporary ones and then i finally had the real ones ready and put in in july.My dentures fit good but do not stay in place and were hard to eat with them in.i started using fixodent injuly 09 and a few months after that i started feeling different,my mouth always hurts when i have [Show More]I had my upper teeth out last year in march 09.i had dentures put in right after they took them out,the dentures were temporary ones and then i finally had the real ones ready and put in in july.My dentures fit good but do not stay in place and were hard to eat with them in.i started using fixodent injuly 09 and a few months after that i started feeling different,my mouth always hurts when i have the teeth in and i am insevere pain and my ears ache all the time.i have funny feelings in my feet and i have falling down a few times,sometimes i have dizzyness,pain in my neck chest and back.So i have been wondering what has made me feel different,so i started looking up reasons why my mouth and ears hurt so much and if i might be allergic to the dentures,and then i started looking up information about the fixodent and that search has lead me to this information on fixodent..much to my surprise i found that this information is so much like my symptoms that i will be asking my doctor to run those blood tests on me as soon as possible and if i am right i would be very interested in joining your law suit..fixodent was what i had discussed with my daughter,i said to her i wonder if this stuff can make you sick because you do swallow some and that must not be a good thing.I will not ever use this product or anything like it again no matter if my dentures fit or not,my health is not worth the risk.i only hope that i have not found out to late,because my pain in my face ,jaw and ears is un bareable..please write back as soon as possible..nancy merchan t...ps i found this information on my own from your comments from other users and i am so thankful for all of the information the different people have told to the public and made available.I hope i don't have perminate damage from it,because the pain is so constant and severe i just can't stand it..thank you again.nancy .

Lori

November 22, 2009 at 5:04 pm

Lori again....PS: Also have been experiencing EXTREME exhaustion; causing me to sleep many hours a day longer than normal....also, all previous heart function tests (done during a complete physical just 6 months prior) were perfectly normal, btw.

Lori

November 22, 2009 at 4:57 pm

Four months ago I had all my remaining teeth extracted and got dentures. The dentures were extremely poor fitting and the dentist agreed to make me another set. However he never was able to fashion a set that fit me, so I am now with another dentist. But I was forced to use the ill fitting dentures the past 4 months, and they were way too large to fit my gums, and could only be held in place with [Show More]Four months ago I had all my remaining teeth extracted and got dentures. The dentures were extremely poor fitting and the dentist agreed to make me another set. However he never was able to fashion a set that fit me, so I am now with another dentist. But I was forced to use the ill fitting dentures the past 4 months, and they were way too large to fit my gums, and could only be held in place with huge amounts of Polident or Fixodent, and I had to re-apply every time I ate anything...4 or 5 times a day. I was naturally, swallowing huge amounts of the paste during this time. I started having wildly irregular and and racing heartbeat. I read that the heartbeat symptoms could be related to a copper deficiency created by zinc overuse. I stopped using those 2 products, and found what is stated to be a zinc-free adhesive at Wal-mart; their store-brand; called Equate Firm Hold....a product rep at the Walmart site verified that it is indeed zinc-free. And guess what?....it HOLDS WAY BETTER than poli or fixodent...even though I have yet to recieve my NEW dentures, I only need to use this zinc-free formula twice a day. My symptoms have not subsided yet, but I read that it takes a while for a zinc overload to leave your body, so I am waiting to see, and also taking some copper supplements. I will post back if and when this symptom does dissappear, and also wanted all to know how much better of an adhesive the Wal-mart brandis, in ANY case! It also does not make a slimey mess of my saliva like the other 2 did. Although I am not sure if this symptom is related to the 2 products, I highly suspect them, as I never had anything like this before, but my insurance also will not cover the testing, so only a time of not using them will tell. No matter what, I will NEVER again use Fixodent or Polident, and hope that those this has caused damage to get better, or at least receive compensation for Glaxo-Smith's and Proctor&Gamble's gross negligence in not warning consumers of this risk.

Garnell

November 17, 2009 at 5:07 pm

I'VE USED FIXODENT AND OR POLIDENT FOR AT LEAST TWENTY YEARS, AND I SUFFER FROM CRONIC BACK PAIN, SERVRE DIZZYNESS, FINGER TINGLEING WITH NUMBNESS, CONSTANT NUMBNESS OF THE TOE, TIRENESS,AND WEAKNESS. I'M GOING TODAY TO GET THE BLOOD TEST FOR COPPER/ZINC.

C.L.Williams

November 13, 2009 at 4:43 pm

I lost my mother 10-6-09. She started using these products approximately 20 yrs. ago. She has been having urinary tract infections for yrs. A year and a half ago her circulation became poor causing puple splotching on her back. At the time I thought it was because she was staying in bed to much. She had lost her eye sight about 4 yrs. ago, and became reclusive. She became to weak to care for herse[Show More]I lost my mother 10-6-09. She started using these products approximately 20 yrs. ago. She has been having urinary tract infections for yrs. A year and a half ago her circulation became poor causing puple splotching on her back. At the time I thought it was because she was staying in bed to much. She had lost her eye sight about 4 yrs. ago, and became reclusive. She became to weak to care for herself. She would fall just walking to the restroom. She was admitted to the hospital on 9-10-09 with urinary tract infection, irregular heart beat and aspirating pneumonia. She had fallen again, and dad was unable to pick her up. We believe she had a stroke, however the hospital never checked. They thought she was having respiratory problems. She had asthma and allergies. Her body would not respond to treatment. She was hooked to machines for almost a month in and out of a coma. She had a massive stroke and wasn't treated for it. She lost all movement of her left side. She could not speak, but she let my brother a I know that it was time to let her go. She never came home. She died at the age of 68.

les

November 4, 2009 at 1:44 am

I have been to my doctor for every test and they have found nothing. I am now going to a chiropractor. My symptoms are loss of feeling in my legs and numbness. I have used fixodent for quite a period of time now. I am 83,. I will see about getting a blood test at my doc. as soon as I can.

Michael

October 20, 2009 at 2:58 am

I have been using fixodent and poligrip for almost 10 years. About 3 or 4 years ago I started having nerve tingling shoot down my legs (mostly my right one) in to my foot. It would hurt llike hell as it felt like getting an electric shock. A lot of times I would just get a real sharp tingling burning sensation right on the end of my toes on my right foot. When I told my Doctor about it he just[Show More]I have been using fixodent and poligrip for almost 10 years. About 3 or 4 years ago I started having nerve tingling shoot down my legs (mostly my right one) in to my foot. It would hurt llike hell as it felt like getting an electric shock. A lot of times I would just get a real sharp tingling burning sensation right on the end of my toes on my right foot. When I told my Doctor about it he just sort of shrugged it off and no tests were done as I said it was unpleasant but I could live it. Here lately, I have stopped using these products but still have the pains in my toes. I do have muscle pains, mostly in my right thigh and left arm from time to time but have always chalked it up to the lipitor I take. Not one to complain so I just live with it. From reading some of the other posts it sounds like I am a little luckier than most but still I don't appreciate the sharp pains in my toes which make my feet want to kick.

julia

October 10, 2009 at 4:11 am

I have worn dentures and used fixodent for over 40 years.the numb areas and trumatic pain that moves about I just thought was because of my axcendent in 2000 my court case was lost due to the fact they assumed I wasn't looking I wonder if as happen now with frequency was my leg just went out from under me. I found this due to looking up severe nerve damage that I was just told I have,

Linda P

September 19, 2009 at 12:19 am

I have been experiencing intermittent periods of vertigo, nausea, vomiting and extreme tiredness. I have been using fixodent for about 7 years. Of course, without a blood test who knows what the real cause may be, so I will ask for one. In the mean time, no more of that stuff for me.

ADA

September 18, 2009 at 6:21 pm

I have been using fixodent for over 20 years. All of sudden I was experiencing some pain that doctors couldn't figure out what it was. My last doctor diagnosed me with Fibromyalgia but now I'm experiencing numbness on my right cheek that goes down my right shoulder and upper arm. Then about 7 years ago i noticed that when i pick up a glass of water to drink with my right hand it shakes uncontrolla[Show More]I have been using fixodent for over 20 years. All of sudden I was experiencing some pain that doctors couldn't figure out what it was. My last doctor diagnosed me with Fibromyalgia but now I'm experiencing numbness on my right cheek that goes down my right shoulder and upper arm. Then about 7 years ago i noticed that when i pick up a glass of water to drink with my right hand it shakes uncontrollably. I can't even stand for more than 30 minutes. Doctors can figure out why. Now i wonder..

Jan

September 15, 2009 at 4:55 pm

Oh my! I definitely have these symptoms! I have been using Fixodent for 10 years. I hated the taste in my mouth after it broke down and would clean my dentures and put in more. I can't afford to go to the doctor anymore so I just live with the symptoms. I will not use this product anymore.

ROGER

September 12, 2009 at 4:53 pm

I HAVE BEEN USING FIXODENT ABOUT THREE OR FOUR YEARS A SMALL AMOUNT FOR PARTIAL PLATE. I NEVER USED IT UNTIL MY DENTIST GAVE ME A SAMPLE AND SINCE I HAVE LOTS OF INDIGESTION AND TERRIBLE BACK PAIN. I WAS SURPRISED WHEN I BEGAN TO READ THIS WEBSITE. THERE ARE TIMES I GO WITHOUT THE CREAM FOR A WHILE AN T THE PROBLEMS SUBSIDE. I ALSO HAVE HAD SLEEPING PROBLEMS AND NIGHTMARES. MAYBR THATS A CONTRIBUT[Show More]I HAVE BEEN USING FIXODENT ABOUT THREE OR FOUR YEARS A SMALL AMOUNT FOR PARTIAL PLATE. I NEVER USED IT UNTIL MY DENTIST GAVE ME A SAMPLE AND SINCE I HAVE LOTS OF INDIGESTION AND TERRIBLE BACK PAIN. I WAS SURPRISED WHEN I BEGAN TO READ THIS WEBSITE. THERE ARE TIMES I GO WITHOUT THE CREAM FOR A WHILE AN T THE PROBLEMS SUBSIDE. I ALSO HAVE HAD SLEEPING PROBLEMS AND NIGHTMARES. MAYBR THATS A CONTRIBUTARY PROBLEM. IAM OFF THAT STUFF RIGHT NOW AND I WILL SEE IF THERE IS ANY CHANGE.

Colleen

September 10, 2009 at 1:10 pm

I used fixodent for about 4-5 yrs. I experienced lower abdominol pain. It became unbearable. My Dr. tested me for everything from ovarian cancer to bowel cancer. The pain was debilitating. I had to stop working as a nurse, collected medical E.I. for the 16 weeks that they allow. I then moved to the city my daughter lives in to be near her convinced that I was dieing of cancer. I also experien[Show More]I used fixodent for about 4-5 yrs. I experienced lower abdominol pain. It became unbearable. My Dr. tested me for everything from ovarian cancer to bowel cancer. The pain was debilitating. I had to stop working as a nurse, collected medical E.I. for the 16 weeks that they allow. I then moved to the city my daughter lives in to be near her convinced that I was dieing of cancer. I also experienced unexplained dizzyness, which made driving impossible. Eventually.unhappy with my ill fitting dentures, I got new ones that fit perfectly. Suddenly like magic I stopped using denture cream and my symptoms went away. I wish I could get those yrs. back but I'm happy just to be alive. I still live with my daughter and seeking employment once again.

bonnie

September 10, 2009 at 4:42 am

I recently heard a commercial from a local law firm regarding neuropathy being caused by denture paste useage. I have had neuropathy since 2006 from a spinal cord compression caused by a herniated disc in my neck. Surgery was performed in 2007 to prevent my symptoms from getting worse; however the pain, burning , shooting pains, ataxia, and numbness in my arms and legs have become much[Show More]I recently heard a commercial from a local law firm regarding neuropathy being caused by denture paste useage. I have had neuropathy since 2006 from a spinal cord compression caused by a herniated disc in my neck. Surgery was performed in 2007 to prevent my symptoms from getting worse; however the pain, burning , shooting pains, ataxia, and numbness in my arms and legs have become much worse . This was suposed to be a static (non-worsening) condition postoperatively. Been wearing dentures since 2004, using Super Polygrip and occasionaly Fixodent .My neurologist says there COULD be a connection to the denture paste causing a worsening in my condition. I have contacted a local Georgia law firm; have completed their paperwork , and will be in on their class-action lawsuit. I am totally disabled from the neuropathy.I now have to get the blood and urine labs done. which won't be easy as I have no insurance, and so far, no Medicare. I have been made aware that Medicare won't cover these test, so I will have to do some investigating into getting it done as cheaply as possible.

Linda

July 29, 2009 at 5:04 pm

My mother has these same symptoms , she asked her doctor to do the blood test and was told that it was 300.00 dollars and medicare would not cover it. She just wants to get better, but does not know what she should do next.

Margarette

July 12, 2009 at 6:19 pm

I have used Fixodent for several years. I've recently been diagnose with degenerative neropathy in my right jaw. My dentist confirmed what looks like an adequate diagnose by my primary care physician, but added that it involved what is known as the "Trigeminal Nerves". It is very painfull to say the least. I intend to request the necessary blood works, etc. to see if there is a connection betwee[Show More]I have used Fixodent for several years. I've recently been diagnose with degenerative neropathy in my right jaw. My dentist confirmed what looks like an adequate diagnose by my primary care physician, but added that it involved what is known as the "Trigeminal Nerves". It is very painfull to say the least. I intend to request the necessary blood works, etc. to see if there is a connection between that and the use of Fixodent.

Glendolyn

July 11, 2009 at 10:16 pm

i been using fixodent for 16 years ,and i have a lot of these symptoms and the one thats got me about to go crazy is Paralysis.I was in bed one day about 1year ago and i couldn"t get up i couldn"t move my hands,feet,legs,arms nore could i talk for about 5mim. and the same thing happen again about 2moths ago i never been tested cause i do not like to go to Doctors but now i know i have to take bet[Show More]i been using fixodent for 16 years ,and i have a lot of these symptoms and the one thats got me about to go crazy is Paralysis.I was in bed one day about 1year ago and i couldn"t get up i couldn"t move my hands,feet,legs,arms nore could i talk for about 5mim. and the same thing happen again about 2moths ago i never been tested cause i do not like to go to Doctors but now i know i have to take better care of myself cause you cant turst anything anymore whats safe to use.

evelyn

July 9, 2009 at 10:13 pm

i,ve been useing itfir almost 5 yrs, i,ve been having troubl for about fours , consant pain heat and pain in my back ,my med,s want even help a times. dr said it was my back where i had surgery! but , i keep having to take a lots of pain meds. when i heard about the troublewith fixident i stopped useing it ! !but after 2 months with out useing it some of the pain has stopped !but, my right and le[Show More]i,ve been useing itfir almost 5 yrs, i,ve been having troubl for about fours , consant pain heat and pain in my back ,my med,s want even help a times. dr said it was my back where i had surgery! but , i keep having to take a lots of pain meds. when i heard about the troublewith fixident i stopped useing it ! !but after 2 months with out useing it some of the pain has stopped !but, my right and left arm is heavyness-pain in wrist my thumb feels like its broke! when did they let the public known about this?

wendy

July 1, 2009 at 2:24 am

i have been using fixodent for 25 years now and im starting to have symptoms of numbness in my hands and feet also i had to have a neuroma removed from my foot that means they took some of my nerve out of my toe and its still bothering me and now at night i have numbness in my hands and some times my feet and i have weakness and i have pain in my joints but the doctors can not find any thing . im [Show More]i have been using fixodent for 25 years now and im starting to have symptoms of numbness in my hands and feet also i had to have a neuroma removed from my foot that means they took some of my nerve out of my toe and its still bothering me and now at night i have numbness in my hands and some times my feet and i have weakness and i have pain in my joints but the doctors can not find any thing . im going monday and have blood test done to check my zinc and copper in my blood.

Debra

June 22, 2009 at 10:56 pm

My Mom has idiopathic neuropathy. (unknown reason for burning pain and numbness in feet and hands.) I saw the report on Good Morning America and it was the same as her story. She also uses a lot of Fixodent. We are getting a blood test tomorrow.

Dawna

June 20, 2009 at 3:00 pm

Good luck checking with your doctor....mine refused to order the bloodtests for zinc and copper. She insisted that I had had a stroke and ordered a cat scan, which turned up negative. she says my blood pressure is high at 155/80 and I am diabetic with sugar at 131. I suspect the two are a result of the zinc poisoning. as I have never had any other problems in my 70 years of living.

Amalio

June 16, 2009 at 2:07 am

Now this IS Interesting,I suffer from Spinal Spondylosis (C4-C5) wich causes weird pains and sometimes numbness on hands toes arms etc.. However lately I've been having Dizziness??...I never had that before? will certanly check with my doctor about this next week.

Deana

June 6, 2009 at 4:09 am

This is interesting, my dad is 87 yrs old and lives on fixodent and polygrip to the point he keeps a small tube in his shirt pocket at all times, now here lately his back and legs hut so bad, he reverted to using a walker and his cane and taking daily pain medication. He did not have all this pain prior to the new polident I will ask my dad home health nurse to approach the subject with his doc[Show More]This is interesting, my dad is 87 yrs old and lives on fixodent and polygrip to the point he keeps a small tube in his shirt pocket at all times, now here lately his back and legs hut so bad, he reverted to using a walker and his cane and taking daily pain medication. He did not have all this pain prior to the new polident I will ask my dad home health nurse to approach the subject with his doctor next week

Laurie

June 1, 2009 at 11:36 am

I too have suffered all of the same pains and discomfort. I have had MRI's and x-rays with no real reason as to why I am going through this much pain. I have been put on pain killers with no relief.I have been using fixodent for about 8 years. I too have often wondered if it is good for us to be putting this in our system but what other choices do we really have. I am tired of the constant pain [Show More]I too have suffered all of the same pains and discomfort. I have had MRI's and x-rays with no real reason as to why I am going through this much pain. I have been put on pain killers with no relief.I have been using fixodent for about 8 years. I too have often wondered if it is good for us to be putting this in our system but what other choices do we really have. I am tired of the constant pain and would like to have my life back.Between the dizziness, the pain, numbness, tingling, in my legs,arms,hands and feet it is making life a real challenge.I am unable to travel for even short distances without having to stop and get out and stretch my legs because of the pain.It feels like some one wearing cleats is kicking me in my lower back and causing my nerves to go crazy with spasms.

sharon

May 26, 2009 at 9:28 pm

she has all the symptoms weakness ,numbness ,loss of sensation , nerve symptoms

patricia

May 25, 2009 at 7:14 pm

i have been useing fixodent for 40 years.

amanda

May 24, 2009 at 6:44 pm

i hae been using fixodent for about 6 years now and i feel the burning in my legs and arms and also dizzy to.i have also been feeling musel spells to.

Robert

May 23, 2009 at 3:38 am

I have been using dental adhesives containing zinc for many years and have experienced many of the symptons of zinc poisioning..I have only been aware of this problem in about a month or two. I have been tested for ZP and test was negative. I have stopped using creams. My concern is could the use of these creams have any bearing on onset of Alzhiemers disease since it strikes primarily in the age [Show More]I have been using dental adhesives containing zinc for many years and have experienced many of the symptons of zinc poisioning..I have only been aware of this problem in about a month or two. I have been tested for ZP and test was negative. I have stopped using creams. My concern is could the use of these creams have any bearing on onset of Alzhiemers disease since it strikes primarily in the age group of those who significantly use them .

Rosemarie

May 12, 2009 at 2:27 pm

Now, now, I am finally getting some real answers to my physical ailments! I have been suffering with off and on pains in my legs, excessive edema, which I have had ultrasounds and other blood tests done, but no one seems to know why. I have been using this denture cream for more than 10 years. I am experiencing all kinds of pills with amino acids, and vitamins trying to figure out where my defienc[Show More]Now, now, I am finally getting some real answers to my physical ailments! I have been suffering with off and on pains in my legs, excessive edema, which I have had ultrasounds and other blood tests done, but no one seems to know why. I have been using this denture cream for more than 10 years. I am experiencing all kinds of pills with amino acids, and vitamins trying to figure out where my defiency lies, but no results. I had no idea that these conditions could possibly be connected to something as simple as my denture cream. If this is the reason for my condition, someone must advocate for the sufferers.

Jamice

May 11, 2009 at 6:50 am

I was sitting at home one evening and saw commercial about lawsuit and didnt react right away, until i decided to call law firm. the guy i talked to begin to read off possible symptoms that where associated with high copper/zinc levels. I almost passed out because what he said is what i been feeling for last 3 yrs. i am tired alot and unexplained pain in different parts of my body and most of all [Show More]I was sitting at home one evening and saw commercial about lawsuit and didnt react right away, until i decided to call law firm. the guy i talked to begin to read off possible symptoms that where associated with high copper/zinc levels. I almost passed out because what he said is what i been feeling for last 3 yrs. i am tired alot and unexplained pain in different parts of my body and most of all the TINGLING AND NUMBNESS in feet, toes and hands, it just blew me away and now im going to get my blood checked tomorrow.

Ed

May 7, 2009 at 1:13 am

I have used Fixodent for 25 years. Over the course of the last five years, I have been diagnosed with two regurgitating heart valves and degenerative disease in my spine, having resulted in surgery nearly 2 years ago, and still suffer extreme pain which my surgeon believes to be neurological. I have been further plagued with constant, chronic diarrhea and malabsortion for 4-5 years, having been [Show More]I have used Fixodent for 25 years. Over the course of the last five years, I have been diagnosed with two regurgitating heart valves and degenerative disease in my spine, having resulted in surgery nearly 2 years ago, and still suffer extreme pain which my surgeon believes to be neurological. I have been further plagued with constant, chronic diarrhea and malabsortion for 4-5 years, having been treated by two internists, two gastroenterologists, and had two colonoscopies--the cause of the diarrhea remains idiopathic. Each of these conditions are listed as common side effects and symptoms of Copper Deficiency and Zinc Poisoning--two of the primary effects shown linked to the use of Fixodent. Attorneys representing clients in the Fixodent debacle, however, appear only interested in patients suffering Neuropathy--nothing more. I find this difficult to understand, given the complex medical issues that could be associated with the use of this product. My life has been hell for five years, with little or no explanation why....quite possibly all linked to the innocent use of what I thought was a trusted product. My doctor has ordered Zinc and Copper toxin panels--it will be interesting to see the results.

Peter

May 6, 2009 at 2:30 pm

Been using Fixodent for about 5 years now,most recently adding a bottom denture to which I also apply Fixodent. At this time,I am not experiencing the problems allegedly associated with these creams. I will be mindful of the information however. Are there any creams without zinc that will bind as well? Do keep in mind that in the event this lawsuit as described above generates into a class action [Show More]Been using Fixodent for about 5 years now,most recently adding a bottom denture to which I also apply Fixodent. At this time,I am not experiencing the problems allegedly associated with these creams. I will be mindful of the information however. Are there any creams without zinc that will bind as well? Do keep in mind that in the event this lawsuit as described above generates into a class action suit,the only winners are the lawyers who generally eat up most of the awarded cash in fees for their billable hours.

Marlana

May 5, 2009 at 7:02 pm

My mother has had dentures for almost 3 decades...She only will use fixodent. She has cronic unexplained pain, dizzy, if not even stroke like sometimes of legs not working right. It comes and goes and she has been tested from a-z. I am scared after reading all of this and I am printing out this for her to read.

Sandi

April 24, 2009 at 10:05 am

I can honestly say that I have used Fixodent in the past for at least two years and began suffering from burining pain in the back and different areas of the legs and arms, with heat sensation as well. I have also noticed that I have generalized weakness in all my limbs and sharp pains in different areas that cannot be explained. My doctor prescribed meds for the pain and the neuropathy but th[Show More]I can honestly say that I have used Fixodent in the past for at least two years and began suffering from burining pain in the back and different areas of the legs and arms, with heat sensation as well. I have also noticed that I have generalized weakness in all my limbs and sharp pains in different areas that cannot be explained. My doctor prescribed meds for the pain and the neuropathy but they have litttle effect on the pain itself. I have a hard time standing for over 15-30 minutes of time without feeling excrutiating pain in my legs and back. I know that I have problems with disc and bone degeneration, but it seemed to get worse when I got dentures three years ago and started using the Fixodent adhesive, I used it ritually as my dentures did not fit as they should have. I stopped using it about a year ago, but the symtoms continued aggressively.

Kathy

April 21, 2009 at 3:25 pm

I read this and almost fainted. I have other medical issues, including diabetes, but have been having burning pain and neropathy and back pains and hurting all over that several MRIs nor CAT scans have been able to turn up any answer for. I have been wearing dentures for at least 10 years, and never take them out except to brush them and put Fixodent on them, then they go right back in my mouth.[Show More]I read this and almost fainted. I have other medical issues, including diabetes, but have been having burning pain and neropathy and back pains and hurting all over that several MRIs nor CAT scans have been able to turn up any answer for. I have been wearing dentures for at least 10 years, and never take them out except to brush them and put Fixodent on them, then they go right back in my mouth. Pain medicine has little effect on my pains, and I am miserable most of the time. I'll ask my doctor about this.

Gary

April 19, 2009 at 3:42 pm

I have used Fixodent for over 20 years. I am now 60 and suffer from a burning like pain over much of my body on an almost daily basis. I have sudden sharp pains in different parts of my body including toes, hands, thighs even the bottom of my feet. I also have daily back pain that ranges from moderate to quite severe. MRI's do not show anything except normal degenerative discs and arthritis in my [Show More]I have used Fixodent for over 20 years. I am now 60 and suffer from a burning like pain over much of my body on an almost daily basis. I have sudden sharp pains in different parts of my body including toes, hands, thighs even the bottom of my feet. I also have daily back pain that ranges from moderate to quite severe. MRI's do not show anything except normal degenerative discs and arthritis in my spine. I was diagnosed some years ago with some neuropathy. Pain meds have little effect and my MD just suggested I see a neurologist again. All of this sound so much like what I'm reading about these denture cream symptoms that it seems to me it might be what I've been dealing with.

Fixodent Lawsuit Filed Over Zinc Poisoning Caused by Denture Cream … | Dentures.ca

April 15, 2009 at 10:51 pm

[...] Original post:  Fixodent Lawsuit Filed Over Zinc Poisoning Caused by Denture Cream ... [...]

Lorraine

April 15, 2009 at 6:30 am

I have used both fixodent and polygrip for years. I have skin rashes, muscle spasms and unexplained pain. I have often wondered if there was things in these products that could be harmeful as it is swallowed as it liquifies during the day. I have constant mouth watering also.

George

April 14, 2009 at 4:09 pm

I too have used these denture creams and have suffered from the same side affects
"*" indicates required fields