Flavored E-Cigarette Ban Proposed By New Legislation
March 07, 2019
By: Irvin Jackson
New legislation that has been introduced in the U.S. Congress would result in an effective ban on flavored electronic cigarette flavors, due to the impact the products have had in causing teens to develop vaping addiction problems.
U.S. House Representative Diana DeGette, of Colorado, issued a press release on March 4, announcing new legislation that would prevent the sale of e-cigarette flavors that are commonly referred to as "kid-friendly" and reduce the risk of teen vaping, which federal health experts say has reached epidemic proportions.
The bill is known as the SAFE Kids Act (PDF), requiring manufacturers to prove to the U.S. Food and Drug Administration (FDA) that their flavored products are only being used by adults to help them stop smoking within a year of the bill's passage. If they can prove to the FDA that they do not lead to an increased use among teens and that they are only being used by adults, they can stay on store shelves. However, if manufacturers cannot prove all of those claims within one year, the e-cigarette flavors would be banned.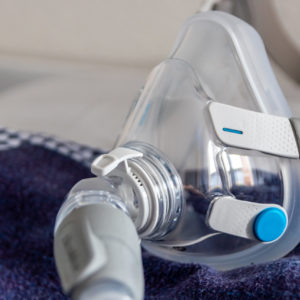 Did You Know?
Millions of Philips CPAP Machines Recalled
Philips DreamStation, CPAP and BiPAP machines sold in recent years may pose a risk of cancer, lung damage and other injuries.
Learn More
"Tobacco use remains one of the greatest threats to our children's health and we have to do more to protect them from the dangers of e-cigarettes," DeGette said in the press release. "Most experts agree that the kid-friendly flavors that e-cigarette manufacturers are selling with these products are one of the leading causes of this spike in use among our high school and missile school students. To me, there is no legitimate reason to sell any product with names such as cotton candy or tutti fruitti, unless you are trying to market it to children."
Vaping has quickly become the most popular form of tobacco use among teens. Rates jumped 78 percent in only one year, from 2017 to 2018. In 2011, when the FDA first said it would regulate e-cigarettes, only 1.5 percent of teens vaped, but now more than one-third of teens use e-cigarettes.
In late January, the American Lung Association released a report which gave the FDA failing marks on its efforts to battle teen vaping.
The association gave the FDA an "F" grade for it's lack of action, saying the agency is failing to apply polices and regulations appropriately to protect youths. Failure to implement stricter regulations may lead to a generation of future cigarette smokers since vaping quadruples a teens chance of smoking cigarettes.
Recently, the American Academy of Pediatrics also called on the federal government to implement more stringent vaping laws across the country, and not wait another year to act. An announcement made by the FDA in January promised a full ban if teen vaping rates and advertising to teens did not decrease.
The FDA has faced increasing pressure to take action, and sent a number of warning letters to retailers and manufacturers this week, which the agency says were caught repeatedly selling electronic cigarettes and vaping materials to minors.
The agency also sent a letter (PDF) specifically calling for a meeting with the corporate management of Walgreen Co., which the FDA says is the worst offender among chain franchises caught selling tobacco products to children. The letter came after the FDA filed a complaint to bar a Walgreens in Miami, Florida, from selling tobacco products after it was caught selling tobacco to a minor for the fifth time in three years.
"Sadly, these violations are – for Walgreens – not an isolated episode," the letter states. "Since FDA began its retailer inspection program in 2010, FDA inspectors have found nearly 1,800 instances in which Walgreens stores failed to follow the law."
The FDA indicates Walgreens is the top violator among pharmacies that sell tobacco products, with 22 percent of its 6,350 stores caught illegally selling tobacco products to minors.
The agency also listed other top violators, with the highest violators, besides Walgreens, being gas station convenience stores, including Marathon, Exxon, Sunoco, BP, Citgo, and Mobil gas stations, all of whom had violation rates between 35 percent and 44 percent at all their stores.
The FDA has the authority to ban e-cigarette sales and require vaping manufacturers to obtain formal approval through the FDA, but has not done so.
If progress isn't made, FDA Commissioner Scott Gottlieb warned that the entire category of e-cigarettes and vaping could be removed from store shelves. The agency wants to see a decrease in teen vaping rates over the next year.
"*" indicates required fields