Flesh-Eating Groin Infection Lawsuit Filed Over Side Effects of Xigduo
June 29, 2020
By: Irvin Jackson
According to allegations raised in a product liability lawsuit recently filed against AstraZeneca, side effects of Xigduo XR caused a Texas man to develop a serious and potentially life-threatening flesh-eating infection on his genitals.
Toney Forsythe filed the complaint (PDF) in Delaware Superior Court on June 23, indicating that the combination diabetes drug, which includes the new-generation treatment Farxiga together with metformin, caused the development of necrotizing fasciitis of the perineum, also known as Fournier's gangrene.
According to the lawsuit, Forsythe began taking Xigduo in April 2015 for the treatment of type 2 diabetes and to promote weight loss. He was diagnosed with Fournier's gangrene just months later, in September 2015.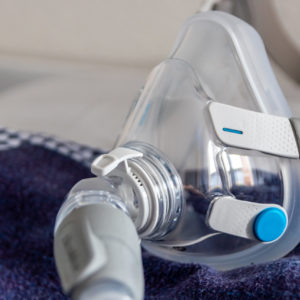 Did You Know?
Millions of Philips CPAP Machines Recalled
Philips DreamStation, CPAP and BiPAP machines sold in recent years may pose a risk of cancer, lung damage and other injuries.
Learn More
As a result of the flesh-eating groin infection, he had to undergo emergency surgery and was hospitalized for an extended period of time. However, because information about the link between Xigduo and Fournier's gangrene was not disclosed by the drug maker until years later, Forsythe continued to use the drug until about September 2017.
Xigduo includes the active ingredient from the new-generation drug Farxiga (dapagliflozin), as well as the older diabetes treatment metformin. It was approved by the FDA in October 2014, and is part of a class of new treatments known as sodium-glucose co-transporter 2 (SGLT2) inhibitors, which also includes Invokana, Januvia and others drugs introduced for diabetes in recent years.
In August 2018, the FDA warned that Xigduo and other SGLT-2 inhibitors were linked to an increased risk of necrotizing fasciitis of the perineum, involving infections that attack the genitals and the surrounding area, which can be life threatening.
The lawsuit indicates AstraZeneca was receiving reports on the infections and other health problems associated with the drug for years, but failed to warn the medical community or patients.
"Defendants are, and were, under a continuing duty to disclose that Xigduo is associated with a significant number of reports of adverse events, including necrotizing fasciitis of the genital/perianal/gluteal regions (including Fournier's gangrene), ketoacidosis, severe kidney disease and lower limb amputations, but instead they concealed them," the lawsuit states. "Defendants' conduct, as described in this Complaint, amounts to conduct purposely committed, which Defendants must have realized was dangerous, heedless and reckless, without regard to the consequences or the rights and safety of Plaintiff."
An analysis of 12 cases of Fournier's gangrene led to the FDA's safety alert in 2018, after which the agency required new label warnings be added to all drugs belonging to the class, including Invokana, Invokamet, Invokamet XR, Farxiga, Xigduo XR, Qtern, Jardiance, Glyxambi, Synjardy, Synjardy XR, Steglatro, Segluromet and Steglujan. Steglatro was the only drug not linked to a case of flesh-eating genital infection, but the agency is requiring it to carry a label warning anyway.
The agency indicated the infections developed within several months of beginning treatment with one of the drugs and all 12 patients underwent hospitalization and surgery. According to the FDA's findings, at least one patient died, while others suffered multiple disfiguring surgeries and other complications.
Other Health Concerns Linked To Xigduo and Similar Drugs
The flesh-eating genital infection warning was just one of several adverse health risk added to Xigduo and similar drugs since they were first introduced on the market. The previous warnings included kidney failure, diabetic ketoacidosis and amputations (specifically for Invokana). The drugs did not carry warnings for any of those risks when they were first approved by the FDA.
Invokana (canagliflozin) was the first SGLT-2 inhibitor introduced to the market, which was approved in March 2013 and quickly became a blockbuster treatment. The medication works in a unique way, impacting some normal kidney functions to help remove glucose from the body through urine.
In December 2015, the FDA required drug makers to add new diabetic ketoacidosis warnings to Invokana and similar drugs, indicating that the medications increase the risk of this serious condition, which typically results in the need for emergency treatment to avoid life-threatening injury. Prior to the update, the warnings failed to alert consumers about the importance of seeking immediate medical attention if they experience symptoms like abdominal pain, fatigue, nausea, respiratory problems or vomiting.
In June 2016, the FDA required additional label warnings about the link between kidney risks and Xigduo and other drugs from its class, indicating the medications may increase the risk of acute kidney injury and other severe health problems.
Johnson & Johnson and Janssen faced several thousand other Invokana lawsuits, which allege users and the medical community were not provided adequate warnings at the time the drug was first introduced. The makers of other diabetes drugs from the same class, including Xigduo and Farxiga, have also faced similar lawsuits; though most have been filed against the makers of Invokana.
Priscilla

January 17, 2023 at 11:05 pm

Xigduo is doing this to me Years of pain I smell awful....

Syed

December 9, 2022 at 1:11 pm

I was taking XIGDUO for Diabetic 2 ,resulted in Diabetic ketoacidosis due to side effect of XIGDUO.

Barbara

October 18, 2022 at 4:53 pm

I was affected by the drug Xgduo

Nathan

June 3, 2021 at 1:13 am

I am currently in the hospital for this exact condition.

Barbara

December 9, 2020 at 11:31 pm

I too went threw a living hell with necrotizing fasciitis an forgerners gangrene. With me iit was Metformin. I wanted to sue. I live in wv. I couldn't find a lawyer to take my case. Still looking. Good luck to you.
"*" indicates required fields