Tough Laws Lead to Fewer Prescription Drug Deaths in Florida: CDC
July 02, 2014
By: Martha Garcia
The rate of prescription drug overdose deaths is decreasing in Florida, following the implementation of law enforcement measures and stricter prescribing guidelines, according to a new government report.
The U.S. Centers for Disease Control and Prevention (CDC) indicates in the latest issue of the agency's Morbidity and Mortality Weekly Report that Florida deaths related to prescription drug overdose declined nearly 17% during 2010 to 2012.
The decrease is especially notable considering the notoriety Florida received after drug overdose deaths increased more than 60 percent during 2003 to 2009. The state saw large increases in deaths caused by opioid pain relievers, such as oxycodone and benzodiazepines.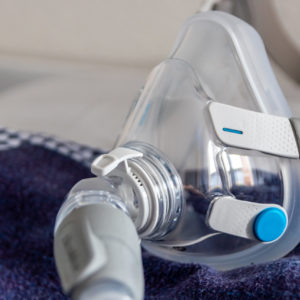 Did You Know?
Millions of Philips CPAP Machines Recalled
Philips DreamStation, CPAP and BiPAP machines sold in recent years may pose a risk of cancer, lung damage and other injuries.
Learn More
The newest findings come after strict law enforcement and physician prescribing measures were implemented beginning 2010 and later.
Overall, overdose death rates for prescription drugs of any type decreased 23%. Researchers also noted a decline in overdose deaths for oxycodone, a total decrease of 52%. This exceeded the death rate decline for other opioid pain relievers.
Overdose death rates for benzodiazepines decreased more than 28% since 2010. Death rates for methadone and hydrocodone also decreased, however death rates involving morphine and hydromorphone increased.
Florida physicians became notoriously known for overprescribing opioid drugs. In fact, of the 100 doctors in the U.S. who dispense the highest quantities of oxycodone from their offices, 98 of the doctors were from Florida.
Pain clinics proliferated in 2007, contributing to the high quantities of pain killers prescribed within the state with little to no oversight or medical justification.
Following the notoriety of Florida's lax prescribing, preventive measures were implemented state wide. State regulatory agencies enacted measures to address physician over prescribing, the Drug Enforcement Administration and other law enforcement agencies also launched Operation Pill Nation.
In late 2010 pain clinic regulations were expanded, raids were conducted statewide, and physicians were prohibited from dispensing schedule II or schedule II drugs in physician offices.
Researchers used date from the Florida Medical Examiners Commission (FMEC) from 2001 to 2012. The Florida system requires each medical examiner to submit medical reports to the FMEC each month on every death in which a drug is determined to be a cause of death.
Researchers found the initiatives implemented in Florida greatly reduced the prescription drug overdose deaths across the state.
Prescribing declined for drugs whose overdose rates declined and prescribing increased for drugs whose overdose rates also increased. Researchers noted the greatest decline was among males, non-Hispanic whites and patients aged 0 to 24 and 25 to 34.
Prescription Painkiller Abuse Epidemic
Research released in 2012 by the CDC revealed prescription drug overdoses have reached epidemic proportions, driven by overdoses of painkillers like Oxycontin and morphine. The study found opioid painkillers were responsible for more deaths than cocaine and heroin combined since 2003.
A study published late last year revealed prescriptions for opioid pain relievers have nearly doubled over the past 10 years.
Prescriptions rose from 11% in 2000 to nearly 20 percent in 2010. Yet researchers are wary the change has not resulted in better pain management treatment.
"*" indicates required fields