Unrepaired Airbags in South Florida Pose Particularly Serious and Deadly Risk, Officials Warn
June 08, 2018
By: Russell Maas
Highway safety officials are calling for residents of southern Florida to check their vehicle identification numbers (VIN) to make sure their vehicles are not equipped with potentially exploding Takata airbags that could rupture spontaneously due to humid conditions. 
The National Highway Traffic Safety Administration (NHTSA) issued a Takata air bag recall safety communication on June 7, warning residents of Florida to check their VIN to see if their vehicles are under recall, specifically in South Florida, due to the effects of the area's humidity on the recalled air bags.
Takata airbag inflators pose a serious risk as vehicles remain on the road in humid climates. At least 23 deaths and more than 300 severe injuries have already been linked to the problems, with many first responders describing horrific injuries among those impaled by the debris shot out of the airbag.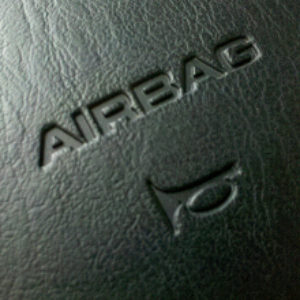 The ammonium nitrate based inflators have been found to pose explosion risks under certain conditions, unlike normal inflators. Investigations by the NHTSA have indicated the inflators are more susceptible to explode in more humid climates; mainly southern regions of the U.S. that are closer to the equator. The NHTSA has specifically stated that the ammonium nitrate based propellants may not be suitable for inflator designs due to the unknown effects of climate impact.
The inflator explosions can cause serious laceration and trauma injuries or death to occupants of vehicles. When the inflator ruptures, shrapnel from inside the housing is projected into the cab of the vehicle at extremely high rates of speed.
Takata Airbag Recall
The Takata air bag recall is the largest and most complex recall in U.S. history, impacting 19 vehicle manufacturers and tens of millions of  vehicles.
According to the NHTSA, repairs have been prioritized to fix the most high-risk vehicles located in southern U.S., near the equator. Officials project there are still nearly 500,000 vehicles located in just the Broward and Miami-Dade counties in southern Florida that have not been remedied.
"I am deeply concerned over the high number of unrepaired defective air bags in vehicles here in South Florida," NHTSA Deputy Administrator Heidi King stated in the safety communication. "I cannot stress strongly enough the urgency of this recall – these air bags can be deadly. If your vehicle is under recall, do not delay in getting it to your dealer for a free repair. It could save your life or the life of someone you love."
NHTSA officials have continually attempted to reach consumers who may have vehicles impacted by the Takata air bag recall. Last month, the agency issued its second public plea to owners to schedule a free repair immediately at their local dealer.
Officials also expressed concern over recalled vehicles that have been classified as "Do Not Drive", such as the model year 2006 Ford Rangers and Mazda B-Series trucks, which are equipped with defective Takata air bags linked to higher than normal rupture rates.
NHTSA officials are urging residents of Florida, and specifically of southern Florida where conditions during the summer time may bring humid conditions to visit NHTSA.gov/recalls and verify if their vehicle is included in the Takata air bag recall.
"*" indicates required fields