Flu Vaccine Only About 50% Effective This Year: CDC
February 21, 2017
By: Martha Garcia
Recent testing by government health officials suggests that this year's flu vaccine may only be effective in about half of the population, suggesting that many are at risk as the flu sweeps across the U.S. and the number of illnesses continues to increase. 
Researchers at the U.S. Centers for Disease Control and Prevention (CDC) indicate that while this year's flu vaccine is not as good as last year's formula, it is better than prior years.
The agency's findings and new flu vaccine recommendations are outlined in the latest edition of the CDC Morbidity and Mortality Weekly Report, concluding that this year's influenza vaccination lowers an individual's risk of requiring hospitalization or treatment at the ER by 48%. However, it appears to only be about 50% effective.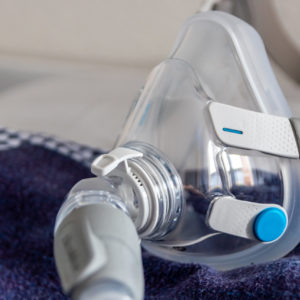 Did You Know?
Millions of Philips CPAP Machines Recalled
Philips DreamStation, CPAP and BiPAP machines sold in recent years may pose a risk of cancer, lung damage and other injuries.
Learn More
There are about half a dozen different flu vaccines, formulated differently to protect against various strains of the flu. Taken together they provide 43% protection against this year's most common viruses, including H3N2. They offer 73% effectiveness against influenza B.
The report comes following a recent CDC warning against using FluMist, a live attenuated influenza vaccine administered nasally. The CDC warned that the product lacked effectiveness, with only a three percent effectiveness among children. New research also indicates FluMist may not protect against several strains of the virus that have been prominent over the last three flu seasons.
Flu viruses mutate constantly and can change from one month to the next, or from one country to the next. This is why new flu vaccine formulations are needed each year. The vaccine protects against the virus for only a few months after it has been administered.
Researchers indicate the flu vaccine was moderately less effective in Europe this year, protecting about 38% of people from infection. It was the least effective among the sick and elderly.
During an average year, the flu kills up to 50,000 people, mostly weak and elderly people. About a quarter-million people will require hospitalization. The 2016-2017 formulation of the vaccine reduced the risk of illness associated medical visits by about half.
The flu has killed 20 children in the U.S. this season. Pediatric deaths have ranged from 37 to 171 each year since 2004, since influenza-associated pediatric deaths became a national notifiable condition. That data does not include the 2009-2010 flu season, the year the swine flu infected the population. H1N1 was a brand new strain that year, killing 358 children that season.
The agency said flu activity is likely to continue for several more weeks and vaccination efforts should continue as long as viruses are circulating.
This season in the U.S. is considered moderate. It has not been particularly deadly and has not infected more people than usual during annual flu season.
"*" indicates required fields