Levaquin, Avelox, Similar Antibiotics May Increase Risk Of Aortic Aneurysms: Study
January 11, 2021
By: Irvin Jackson
The findings of a new study appear to provide more evidence that side effects of a popular class of antibiotics, which includes Levaquin, Cipro and Avelox, can increase the risk of serious and potentially life-threatening aortic aneurysms, particularly among individuals 35 and older.
The medications are known collectively as fluoroquinolones, which have previously been linked to a risk of tendon damage, retinal detachment and other issues involving collagen degradation. Prior studies have also identified a link between the antibiotics and aortic aneurysms, suggesting the medications also cause similar issues with the main artery that supplies oxygenated blood to the circulatory system.
In a study published this month in the medical journal JAMA Surgery, researchers indicate that users of Levaquin, Cipro, Avelox and other fluoroquinolones may be 88% more likely to require an aneurysm repair.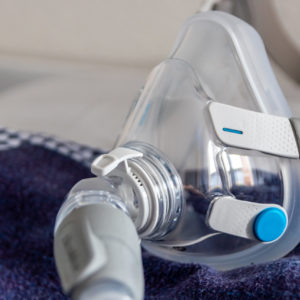 Did You Know?
Millions of Philips CPAP Machines Recalled
Philips DreamStation, CPAP and BiPAP machines sold in recent years may pose a risk of cancer, lung damage and other injuries.
Learn More
Aortic aneurysm is a painful and potentially serious condition involving a bulge in the aorta, where the walls of the artery have weakened. It can result in severe chest pain, as well as carry the risk of rupturing. When similar issues occur with a separation of the middle and inner layers of the artery, it may completely cut off blood flow and cause an aortic dissection, which can quickly result in a fatal rupture.
Concerns about the risk of aortic aneurysm and dissection with Levaquin and similar antibiotics first emerged in late 2015, following the publication of a report in the medical journal JAMA Internal Medicine, which found that current use of of fluoroquinolones may cause a two-fold increased risk.
In December 2018, the FDA announced that new warnings about the risk of a aortic dissections would be added to the drug labels, and the drug makers have faced a number of Levaquin lawsuits, Avelox lawsuits and Cipro lawsuits over failure to properly warn about the risk in prior years.
In this latest study, researchers from the University of North Carolina at Chapel Hill conducted a cohort study using data on nearly 28 million U.S. adults who filled prescriptions for fluoroquinolones from 2005 through 2017 among individuals aged 18 to 64, who had no known history of aortic aneurysms or dissections, and no recent antibiotic exposure. They then compared the rate of aortic aneurysms among those who took fluoroquinolones to patients who took other types of antibiotics.
According to their findings, the use of Levaquin, Cipro or Avelox was associated with 7.5 cases of newly diagnosed aneurysms per 10,000 prescription fills. That compares with only 4.6 cases per 10,000 fills among those who took other types of antibiotics.
The researchers determined the use of Levaquin and similar antibiotics increase the risk of aneurysm formation by 20%. This includes a 31% increased risk of abdominal aortic aneurysm; a 60% increased risk of iliac artery aneurysm; and a 58% increased risk of other abdominal aneurysms. In addition, fluoroquinolone users were 88% more likely to undergo aneurysm repair surgery.
The researchers also found that the risk increased with age, with the increased risks generally affecting those 35 and older.
"This study found that fluoroquinolones were associated with increased incidence of aortic aneurysm formation in US adults," the researchers concluded. "This association was consistent across adults aged 35 years or older, sex, and comorbidities, suggesting fluoroquinolone use should be pursued with caution in all adults, not just in high-risk individuals."
Settlements have been reached to resolve most of the prior claims filed against drug makers for withholding information from consumers and the medical community about the potential risk of aortic aneurysm or dissection, and the importance of monitoring users of the antibiotics.
"*" indicates required fields