High Doses of Folic Acid Failed To Prevent Preeclampsia In Pregnant Women: Study
October 02, 2018
By: Martha Garcia
New research suggests that taking high doses of folic acid may not help reduce women's risk of suffering pregnancy-induced high blood pressure. 
In findings published last month in the medical journal The BMJ, researchers from Canada conducted a study designed to evaluate whether folic acid during pregnancy may help prevent the life-threatening pregnancy condition many women suffer. However, the data indicates it has no effect on reducing the risk.
Preeclampsia is a form of pregnancy-induced high blood pressure. It can cause seizures and strokes and is often preceded by certain risk factors, like high blood pressure, diabetes, and kidney disease. Preeclampsia is the leading cause of pregnancy-related complications and death worldwide. It affects 10 million women each year.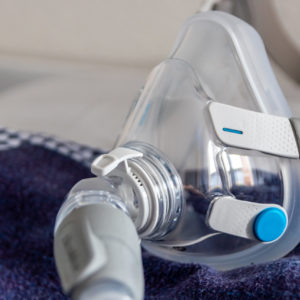 Did You Know?
Millions of Philips CPAP Machines Recalled
Philips DreamStation, CPAP and BiPAP machines sold in recent years may pose a risk of cancer, lung damage and other injuries.
Learn More
Folic acid is a B vitamin that helps nourish the body's cells. Doctors recommend women take folic acid when they are trying to conceive and during the first trimester to prevent neural tube birth defects, like spina bifida.
Researchers analyzed nearly 2,500 women from 70 obstetrical centers in five countries; Argentina, Australia, Canada, Jamaica, and the UK, between 2011 and 2015. The women included in the study had at least one risk factor for preeclampsia, such as preexisting hypertension, pre-pregnancy diabetes (type 1 or 2), twin pregnancy, preeclampsia in a previous pregnancy, or body mass index greater than 35.
The women were then randomized into two groups. One group was given a placebo and the other group was given a high dose of folic acid, 1 mg tablets four times a day. The dose was given throughout the pregnancy, not just during the first trimester as many doctors recommend.
Preeclampsia occurred in 169 of the 1,144 women in the folic acid group, or about 15% of the high dose group. Comparatively, preeclampsia occurred in 156 of the 1,157 women in the placebo group, or about 13.5% of the placebo group. There was no statistical difference between the two groups.
A recent U.S. Today report revealed more than 50,000 women in the U.S. suffer injuries from preeclampsia and other pregnancy-related complications during childbirth every year and more than 700 die. The report indicated not enough is being done in U.S. hospitals to prevent women from suffering from the serious condition.
Another report conducted by NPR indicated most U.S. hospitals are unprepared to treat preeclampsia. The U.S. is not as advanced and prepared to treat pregnancy emergencies as other developed countries. Because the U.S. is so far behind in treating pregnancy emergencies, preeclampsia is costing the U.S. more than $2 billion each year.
Some researchers speculate preeclampsia may have genetic links in some patients, as well as environmental exposure or immune system problems which may contribute to the condition.
Currently, the most effective treatment is to deliver the baby, sometimes preterm. However, delivery also causes many complications and risks to the mother. There are some medications used to help lower blood pressure, but are only recommended for some patients.
"Pre-eclampsia affects multiple organ systems and leads to an increased risk of severe complications in pregnancy," the researchers warned. "Since delivery of the placenta is the only known cure, pre-eclampsia is a leading cause of indicated preterm delivery, perinatal morbidity, mortality and long term disability."
"*" indicates required fields