U.S. Hospitals Often Unprepared To Treat Preeclampsia As Study Suggests Simple Cure
July 06, 2017
By: Martha Garcia
More women die during or directly after childbirth in the United States than in any other developed country, often from preeclampsia complications that are not as big of a problem in other advanced countries. 
A joint investigative report by NPR and ProPublica found that the U.S. has the worst rate of maternal death among developed countries and the numbers of mothers dying from childbirth are rising. The report found that more than 60% of those deaths are preventable.
The main killer of new mothers in the U.S. is preeclampsia, a form of pregnancy-induced high blood pressure. It only occurs during pregnancy or postpartum, but can lead to seizures and strokes. Risk factors include diabetes, high blood pressure, kidney disease or having preeclampsia during a prior pregnancy.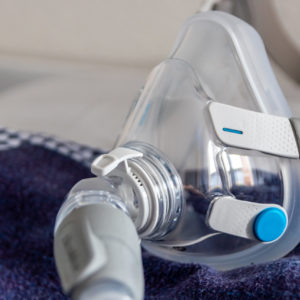 Did You Know?
Millions of Philips CPAP Machines Recalled
Philips DreamStation, CPAP and BiPAP machines sold in recent years may pose a risk of cancer, lung damage and other injuries.
Learn More
Globally, preeclampsia kills about five women an hour. However, the death risk from preeclampsia varies widely between developed countries and third world countries.
In the U.K, preeclampsia occurs in about 1 out of every 1 million pregnancies. Between 2012 and 2014, there were only two deaths from preeclampsia in the U.K.. In the U.S., nearly 70 women, or eight percent of all maternal deaths, die from preeclampsia each year.
The condition is quite treatable, however healthcare staff must act quickly and be trained properly, which is one of the biggest problems in the U.S.
According to study published this week in the New England Journal of Medicine, a simple 150mg dose of aspirin significantly lowered the risk of preeclampsia.
Among 1,700 women at high risk of preeclampsia, taking low-dose aspirin reduced the risk of the condition by 82 percent if the baby was born before 34 weeks. If the baby was born later, but before 37 weeks, the risk was reduced by 62 percent. Researchers said the aspirin is thought to improve the blood flow, which can become blocked when a woman suffers from preeclampsia.
NPR/ProPublica researchers argue simple interventions like this, as well as instituting other protocols, like a preeclampsia toolkit, which calls for blood pressure monitoring, early treatment with magnesium sulfate and anti-hypertensive medications, can routinely help save mother's lives.
Focus on Infants At Mom's Expense
In the U.S., the health care is focused on the newborn to such a degree that it is often to the detriment of the mother's health, failing to strike a more reasoned balance in treating both as in other countries.
Nearly 1,000 women in the U.S. will die from various childbirth related causes each year. Nearly 65,000 women will face near death from child birth complications in the U.S. That's triple the death rate of Canada, even accounting for the difference in population.
Maternal deaths in the U.S. increased from 2000 to 2014. Causes of those deaths included massive hemorrhage, blood clots, infections, and preeclampsia–all preventable causes.
Nationally, about 6 percent of federal and state funding grants for maternal and child health will go toward the health of mothers, while 78 percent benefits infants and children.
In 2009, the Joint Commission, the accrediting organization for hospitals in the U.S., established perinatal national standards to reduce pregnancy complications. Four of the measures focus on infant health, only one measure focuses on maternal health and it simply addresses reducing the C-section rate.
Researchers warn that the focus in the U.S. is simply not on maternal or postpartum health, but on the health of the infants. Hospitals across the country have their own protocols for dealing with life-threatening maternal complications, many of which are ineffective.
For example, many U.S. doctors recommend that the cure for preeclampsia is delivery. They believe that once the baby is delivered the condition will fix itself. Health experts from other countries, who have essentially beaten preeclampsia, say not only is this not true, but it sets the mother up to suffer additional complications when she could have simply been given a pill at the first indication.
Delivery could take hours after preeclampsia is detected, and the extreme high blood pressure wrecks havoc on the mother's body and the newborn as U.S. doctors wait, instead of taking action like they do in most other advanced countries. In the meantime, she could suffer strokes, fatal brain bleeds and death.
Under the U.K., Canadian, and French health care systems, which are overall state run, the governments have been able to put in place uniform treatment requirements that have almost eliminated preeclampsia deaths. The report indicates that enacting a similar uniform standard in the U.S. would be far more difficult.
"*" indicates required fields