Virtually No Food Additives Have Been Properly Studied By FDA: Report
April 29, 2015
By: Martha Garcia
Many food additives allowed by the FDA in commercial foods have not been sufficiently studied and may pose serious risks to human health, according to a new report. 
The Global Research Center, based in Montreal, is calling for increased consumer awareness about the potential risks associated with additives in the food supply, indicating that the FDA has failed to properly study thousands of additives used to preserve and enhance the flavor and appearance of many food products.
"In the FDA's own database, 93% of food additives lack reproductive or developmental toxicity data," said a statement released by Global Research.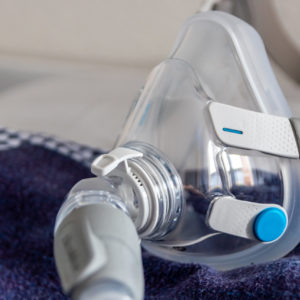 Did You Know?
Millions of Philips CPAP Machines Recalled
Philips DreamStation, CPAP and BiPAP machines sold in recent years may pose a risk of cancer, lung damage and other injuries.
Learn More
The company says the additives "adulterate" the food and have many negative health consequences for consumers.
Since the introduction of processed foods in the 1950s, many nonfood substances have become commonly and widely used. Some additives preserve products, while others are simply substituted as a cheaper ingredient.
Additives, like indigestible gums, have been used to replace real food ingredients and producers are able to make higher profits by using cheaper ingredients that may be more harmful to consumer health.
A 2013 study published in the journal Reproductive Toxicology found almost 80 percent of additives lack the relevant information needed to estimate the accurate amount of additives that consumers can safely eat. Thousands of different food additives are allowed by the FDA.
Of all additives regulated by the FDA, almost two-thirds do not have publicly available health data.
"In the absence of toxicology data on the majority of chemicals added to food, their safety in humans may be questioned," the researchers concluded.
The FDA will often explain their stance on food additives by using the term "generally recognized as safe", or GRAS, which is a status is conferred to substances that were used in food before 1958, based on the general recognition of safety based on common use in foods.
Global Research calls GRAS a "decades old loophole," that allows companies to use additives without FDA oversight.
The FDA contends that many companies regularly introduce new additives without ever informing the agency. However, Global Research cites the crackdown the FDA has taken against raw milk producers across the country, natural treatment centers and a small company producing elderberry juice concentrate as examples of how the FDA is staying up to date with new products introduced to the market, "Clearly the FDA has its ear to the ground."
Global Research is warning consumers and calling on them to focus on their own safety by paying attention to the ingredients of food. They recommend consumers scrutinize labels and research different additives to determine their safety.
Food Additives Of Concern
There are a number of common additives Global Research officials say should be of public concern.
BHT and BHA are preservatives for fats and oils, and are used in cereals, vegetable oil, potato chips and popcorn. Prior studies have shown the chemicals to cause cancer in rats.
Azodicarbonamide is a chemical used in rubber and plastic, including the soles of shoes and yoga mats. It is also used as a dough conditioner in breads and other baked goods, buns and items in several fast food chains. Studies have suggested this chemical may be linked to cancer in rats.
MSG, or monosodium glutamate, is an excitotoxin that is used to enhance the flavor of food. It is commonly used in salad dressings, potato chips, hot dogs, canned soup, frozen dinners and prepared gravies. It kills sensitive neurons in the brain and has been linked in certain studies to sudden cardiac death.
Acesulfame-K is a sweetener used to replace aspartame in candy, drinks and chewing gum. It is potassium salt containing methylene chloride, a known carcinogen, which can cause liver and kidney impairment and problems with eyesight.
Sodium nitrate is a preservative used in bacon, ham, hot dogs and lunch meats. Nitrates can be converted to nitrosamines, known cancer-causing chemicals.
Blue 1 and blue 2 dyes are used in drinks, candy and baked goods and have been linked to hyperactivity and may increased the risk of brain tumors in mice.
Red 3 is a food coloring used in bottled cherries, fruit cocktail, candies and baked goods. It has been linked to cause thyroid tumors in rats and possibly humans as well.
Yellow 6 is a food dye found in pickles, peperoncini, sausages, gelatin, baked goods and candy. It may cause adrenal gland and kidney tumors.
"*" indicates required fields