Food Poisoning Illnesses Decreased in Recent Years: CDC
October 07, 2022
By: Russell Maas
Federal health officials report foodborne infections and related food poisoning illnesses decreased in 2021, when compared to previous years. However, officials stated the decrease may be linked to restrictions and behavioral factors associated with the pandemic, as opposed to improvements in food safety.
The U.S. Centers for Disease Control and Prevention (CDC) released updated data from its Foodborne Diseases Active Surveillance Network on October 7, in the Morbidity and Mortality Weekly Report, finding an 8% decrease in infections reported to FoodNet in 2021, when compared to 2016 through 2018.
Food poisoning impacts an estimated 48 million Americans annually, resulting in an average of nearly 130,000 hospitalizations and 3,000 fatalities, according to the CDC. These outbreaks sicken on average one out of every six Americans and cost about 15.6 billion each year.
In recent years, safety regulators from the CDC and the U.S. Food and Drug Administration (FDA) have implemented new strategies to prevent, detect and respond to multistate foodborne illness outbreaks. However, many common pathogens remain present in the U.S. food supply chain.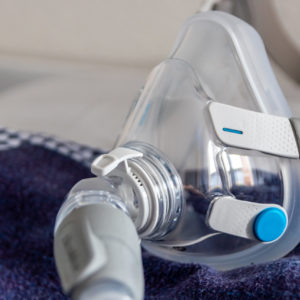 Did You Know?
Millions of Philips CPAP Machines Recalled
Philips DreamStation, CPAP and BiPAP machines sold in recent years may pose a risk of cancer, lung damage and other injuries.
Learn More
In this new report, the CDC indicates that while the 8% decrease in illnesses reported is a positive sign, this reduction may be short-lived, as the agency suspects many illnesses went unreported due to individuals not seeking medical attention at hospitals out of fear of the SARS-COV2 virus. Many of the foodborne illnesses may have gone undiagnosed due to an inability to appropriately screen patients during the heightened use of telemedicine during the pandemic.
The agency further indicates many foodborne illnesses many have been prevented by reductions in traveling and the travel restrictions placed throughout the pandemic. Often, the agency has found the source of outbreaks originate from individuals who travel to foreign countries and consume contaminated food and return to the U.S. before symptoms set in, allowing for the spread of pathogens.
Campylobacter and Salmonella Lead Food Poisonings Cases in U.S.
Officials found that of the infections reported, many of the same pathogens were culprits of outbreaks, including Salmonella and Campylobacter.
Campylobacter are a group of germs which normally inhabit the intestinal tract of warm-blooded animals such as poultry and cattle, and are frequently detected in foods derived from these animals. The bacteria are a common cause of food poisoning, and one of the most common causes of diarrhea nationwide.
Symptoms include cramping, vomiting, severe diarrhea, nausea, abdominal pain and fever within two to five days after exposure, which typically last for seven to ten days.
Salmonella food poisoning can cause serious and sometimes fatal infections in young children and elderly people, or those with weakened immune systems. The CDC reports 23% of foodborne Salmonella illnesses are linked to chicken and turkey and 42% to produce items.
Symptoms of Salmonella infection include fever, diarrhea, nausea, vomiting, and abdominal pain. In some cases, the bacteria can travel into the bloodstream and lead to more severe illness such as aneurysm, endocarditis, and arthritis. Generally healthy people recover from Salmonella infection in about seven to 10 days.
The CDC stated the next steps to reducing the occurrence of these persistent pathogens should include the increased use of culture-independent diagnostic tests (CIDT), which identify the general type of bacteria causing illness within hours, without having to culture, or grow the bacteria in a laboratory.
The CDC researchers indicated the increased use of CIDT has been beneficial, with two thirds (67%) of bacterial infections diagnosed using CIDT in 2021, compared with approximately one half (49%) during 2016 through 2018. In 2021, 37% of bacterial infections were diagnosed using only CIDT compared with 26% during 2016 through 2018.
"Identifying novel strategies and implementing known strategies to address the root causes of illness are needed to sustainably decrease infections and achieve HHS Healthy People 2030 goals," the report states.
Interim Food-Borne Illnesses Prevention Plan
In January 2022, the Interagency Food Safety Analytics Collaboration (IFSAC), which is a partnership between the CDC, FDA and the Food Safety and Inspection Services (FSIS), published an interim strategic plan for 2022 and 2023 indicating the group would place more emphasis on collecting data and estimating the sources of sporadic foodborne illnesses.
The IFSAC says it always focuses on estimating sources of both outbreak-associated and non-outbreak related illnesses, but prior strategic plans have largely used data from foodborne illness outbreaks. The new plan will include information from illnesses that do not stem from outbreaks.
In addition, the group will also look more closely at campylobacter outbreaks, which have traditionally been harder to track, but have been seen in several outbreaks involving unpasteurized milk and chicken liver products.
"*" indicates required fields