Senators Call For End to Forced Arbitration After CFPB Report
May 28, 2015
By: Irvin Jackson
Lawmakers and consumer watchdog groups are calling for an end to forced arbitration clauses placed in many contracts businesses require consumers to sign, indicating that consumers should not have to give away their right to pursue a lawsuit through the court system in order to do business with companies that provide vital services. 
On May 21, a group of 58 lawmakers wrote a letter to Richard Cordray (PDF), director of the Consumer Financial Protection Bureau (CFPB), calling for the bureau to ban the use of forced arbitration clauses in financial contracts.
The letter comes in response to a forced arbitration report (PDF) released by the CFPB in March, which was required by the Dodd-Frank Wall Street Reform and Consumer Protection Act of 2010.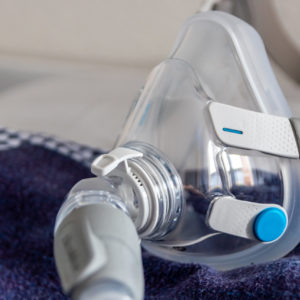 Did You Know?
Millions of Philips CPAP Machines Recalled
Philips DreamStation, CPAP and BiPAP machines sold in recent years may pose a risk of cancer, lung damage and other injuries.
Learn More
Forced arbitration, also known as pre-dispute arbitration clauses, are heavily used in the credit card, loan and mobile wireless industries, as well as by many nursing homes or other companies that place consumers in a position where they have no alternative but to waive their right to go to court in order to obtain services.
Instead of being able to pursue a complaint in court, the provisions require matters be taken to an arbitration board. Critics point out that these boards are stacked in the company's favor, decreasing the likelihood of a fair ruling.
The CFPB's findings indicate that tens of millions of Americans have entered into forced arbitration agreements, and most of them are not only unaware of how restrictive they are, but they are usually not even aware they have agreed to such a contract.
"Consumers are generally unaware of whether their credit card contracts include arbitration clauses," the report found. "Consumers with such clauses in their agreements generally either do not know whether they can sue in court or wrongly believe that they can do so."
The report also found that most consumers who have signed arbitration clauses wrongly believe they can participate in class action lawsuits and are unaware of any opt-out opportunities.
"These clauses force individuals into private binding arbitration as a condition of buying a product or service, and are designed to stack the deck against consumers and ensure that the final outcome of forced arbitration is unreviewable by the courts," the senators' letter states. "Forced arbitration clauses — often buried deep within the fine print of financial products and service contracts — harm American consumers by depriving them of their day in court even when companies have violated the law."
The letter says that the CFPB's study proves that consumers are being deceived into "signing their rights away" and are unaware they are doing so.
The prominent consumer watchdog group Public Citizen has long worked to reduce the enforceability of arbitration clauses, and has joined the call by law makers for new regulations to ban the practice in certain circumstances.
"It's clear the lawmakers appreciate the powerful data in the CFPB report that prove forced arbitration is simply unfair and everwhere in consumer financial services," Christine Hines, consumer and civil justice counsel with Public Citizen, said in a press release. "It is fitting for them to join consumers across the country calling on the CFPB to relieve us all of this burden by simply restoring what financial institutions have unjustly taken: our access to the court system."
"*" indicates required fields