Ford Faces Class Action Lawsuit Over Vehicles Equipped with 10R80 Transmissions
July 12, 2023
By: Irvin Jackson
Ford Motor Company faces a class action lawsuit brought on behalf of owners of certain Ford Expedition, Mustang, Ranger, F-150 and Lincoln Navigators vehicles, which are equipped with an 10R80 10-speed transmission, which may be prone to harsh and erratic gear shifts, as well as a sudden loss of power.
The complaint (PDF) was filed on July 11 in the U.S. District Court for the Southern District of Florida by Joseph Vangel and Bryan Klontz, seeking class action status to pursue damages on behalf of all owners of Ford vehicles equipped with the 10R80 transmissions, which is allegedly defective.
Plaintiffs indicate that numerous vehicle owners have complained to Ford about problems with the transmission, including reports that vehicles lost power while accelerating as drivers tried to merge onto freeways or cross busy intersections. This was due to the transmission failing to shift up or down, plaintiffs claim.
In addition, the Ford class action lawsuit claims the problems may cause some drivers to experience whiplash and discomfort from the harsh way the vehicles shift, increase the risk of distractions while driving due to the system's loud and unusual sounds, and generally make occupants not feel safe in the 10R80-equipped vehicles.
Ford Transmission Complaints Ignored
According to the lawsuit, Ford has known about problems with the transmissions, but refused to replace them. Instead, the lawsuit claims Ford told vehicle owners that the abrupt and harsh shifting they reported was "normal".
"Defendant knew or should have known that the Vehicles contain one or more design and/or manufacturing defects, including but not limited to defects contained in the Vehicles' 10R80, a 10-speed automatic transmission that can shift harshly and erratically, causing the vehicle to jerk, lunge, clunk, hesitate, surge, or slip between gears. Some consumers have even reported experiencing a sudden loss of power while driving their vehicles," the lawsuit states. "This common design and/or manufacturing defect in Ford's 10R80 transmissions is a potentially life-threatening safety issue, and Ford has refused to recall or replace the defective Transmissions."
Ford has issued several Technical Service Bulletins in relation to the problem, but the company has maintained that the issues being reported are normal, and refused to repair or recall the vehicles.
The lawsuit indicates that if plaintiffs and class members had known about the transmission problems, they would not have purchased the vehicles, or would have paid significantly less for them.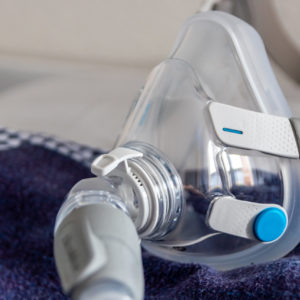 Did You Know?
Millions of Philips CPAP Machines Recalled
Philips DreamStation, CPAP and BiPAP machines sold in recent years may pose a risk of cancer, lung damage and other injuries.
Learn More
The class action includes a lengthy list of examples of complaints submitted by vehicle owners to the U.S. National Highway Traffic Safety Administration (NHTSA) over the last several years.
The lawsuit presents claims of breach of warranty, negligence, fraud, fraudulent concealment, unjust enrichment and violations of the Magnuson-Moss Warranty Act and Florida's Unfair and Deceptive Trade Practices Act.
Plaintiffs seek to have the lawsuit given class action status and call for Ford to pay compensatory and punitive damages to vehicle owners.
Dan

September 19, 2023 at 11:06 am

Having problems when the transmission is cold that shifting out of first is extremely harsh. Tried to reset transmission adaptive tables and only helped 10% of the problem. When it's warm, the transmission does a bit better. Love the truck but should not be having these problems at 55k miles. Not interested in paying for a rebuild or new transmission if Ford has these problems year after year. It'[Show More]Having problems when the transmission is cold that shifting out of first is extremely harsh. Tried to reset transmission adaptive tables and only helped 10% of the problem. When it's warm, the transmission does a bit better. Love the truck but should not be having these problems at 55k miles. Not interested in paying for a rebuild or new transmission if Ford has these problems year after year. It's a problem with the transmission not the driver. Should be a recall

Colleen

September 18, 2023 at 1:26 pm

This is interesting, as I have a 2019 F-150 and my transmission does exactly what they are describing. Does anyone have information that they can provide on the lawsuit as my dealership has been giving me the run around.

Danny

September 17, 2023 at 11:48 pm

I purchased a pre-owned 2019 f150 xl with the 10r80 transmission on April 1st this year with 24948 miles on it. I took the it in because I, and others, heard a clunking noise on April 12 with 25157 miles on it. Then took it in again on September 12 with 26919 miles for the same reasons. In both instances the local Ford dealer in Ankeny, IA said there were no problems. BULL I'm abou[Show More]I purchased a pre-owned 2019 f150 xl with the 10r80 transmission on April 1st this year with 24948 miles on it. I took the it in because I, and others, heard a clunking noise on April 12 with 25157 miles on it. Then took it in again on September 12 with 26919 miles for the same reasons. In both instances the local Ford dealer in Ankeny, IA said there were no problems. BULL I'm about to hire a lawyer here but would like to know how to get in the class action suit.

Stephen

September 17, 2023 at 2:53 pm

Same issue here with my 2018 Lincoln Navigator L Reserve. Took it to AMCO and they told me its the valve bodies. Valve bodies have a spring that doesnt maintain pressure or its seal and now my transmission has eaten itself. I took it to Ford in Patuxent River Maryland and all they did was reprogram it for shifting but it is now showing signs of premature wear. There is metal in the pan. Sounds li[Show More]Same issue here with my 2018 Lincoln Navigator L Reserve. Took it to AMCO and they told me its the valve bodies. Valve bodies have a spring that doesnt maintain pressure or its seal and now my transmission has eaten itself. I took it to Ford in Patuxent River Maryland and all they did was reprogram it for shifting but it is now showing signs of premature wear. There is metal in the pan. Sounds like I need a replacement transmission. 7700usd for this repair and I am just out of warranty. I hate this transmission but I love my truck. So torn and upset.

Jon

September 13, 2023 at 11:11 pm

I have 40 k miles on my 2020 F150, after the third time the dealership is scheduling a repair. Oh, my, why on Earth would I be upset.

Brian

September 11, 2023 at 6:01 pm

Glad it's not just me. I have a 2022 F-150 experiencing many of these issues.

Thomas and Cathy

September 11, 2023 at 10:44 am

We bought the 2018 Ford F 150 new new in 2018, the truck has been a lemon since we bought it. It shifts so Hard, that it will jerk you inside the truck. 😪 When pulling out in the truck are pulling up a long grade Hill the engine rattles lot crazy. There has been sounds under the truck while driving it, seems like you are dragging a big Tree limb but when you look there is nothing so it has to[Show More]We bought the 2018 Ford F 150 new new in 2018, the truck has been a lemon since we bought it. It shifts so Hard, that it will jerk you inside the truck. 😪 When pulling out in the truck are pulling up a long grade Hill the engine rattles lot crazy. There has been sounds under the truck while driving it, seems like you are dragging a big Tree limb but when you look there is nothing so it has to be in the truck somewhere, wheels, transmission not really sure. The truck has used oil from day one. Have had to add oil between changes. The dealership just gives us a run around like the transmission is made to do that because it is a ten speed, The truck uses the oil because it's being broke in, when it is gets more miles, it will stop using oil. They can never know what the sound that is being made while driving, underneath the truck is they have no ideal. ALL I CAN SAY IS WE GOT A BIG LEMON.

Eddy

September 10, 2023 at 12:02 am

Have a 2017 f150 had transmission replaced at 130k cause of hard shifting jerking then got stuck on 3rd replaced it then 10000km later same issues hard shifting loss of power grinding noise i have spent 1000s now on repairs and rentals due to them not taking responsibility over the stupid transmission.

Marc

September 8, 2023 at 3:35 pm

I've brought my 2018 F150 Sport into the dealership several times and they can't find the problem with the harsh way the vehicles shift.

Robert

September 8, 2023 at 9:39 am

My new 2019 f-150 started shifting harshly had the dealer perform the update . Then towed my trailer and now it shudders and slippes took it to the dealer said to busy would only look at it if trailer was attached. Took it to another they said everything was fine and charged me . Told to hook up trailer and bring it back I live an hour away.

James

September 6, 2023 at 2:25 pm

The transmission shifts erratically all the time no matter hot or cold, accelerated me into intersection and almost caused an accident , has done it since I bought it brand new, either new trans. Or new truck something has to be done!!

Matthew

September 6, 2023 at 1:47 pm

I have a 2019 Navigator. Has the exact issues described in this article. Power failure with heavy acceleration to get out of the way of another vehicle. Hard shifting mostly between 1st and 2nd and 2nd and 3rd. It has been at the dealership for this three times and heading there next week for it again. They never "find a problem" It is very irregular. No definable pattern for when and or why the [Show More]I have a 2019 Navigator. Has the exact issues described in this article. Power failure with heavy acceleration to get out of the way of another vehicle. Hard shifting mostly between 1st and 2nd and 2nd and 3rd. It has been at the dealership for this three times and heading there next week for it again. They never "find a problem" It is very irregular. No definable pattern for when and or why the shifting is poor. Sometimes in excite mode others in normal mode. The worst is when in 4 wheel drive.

AJ

September 6, 2023 at 2:44 am

2019 F150, purchased in Jan 2023, I noticed odd shifting on the third day I owned it. I called the dealership and they claimed the truck was "adapting" to my driving. This issue continued and my concerns were dismissed at the dealer. June 2nd I was accelerating onto a highway and the truck shifted from 5th to 1st!! I let off the has immediately, my gear indicator on the dash went dark, then it fou[Show More]2019 F150, purchased in Jan 2023, I noticed odd shifting on the third day I owned it. I called the dealership and they claimed the truck was "adapting" to my driving. This issue continued and my concerns were dismissed at the dealer. June 2nd I was accelerating onto a highway and the truck shifted from 5th to 1st!! I let off the has immediately, my gear indicator on the dash went dark, then it found 3rd gear. Luckily I was less than a mile from home. I immediately made an appointment at the dealership... soonest appointment August 22nd. So I had it towed in, since they said they MIGHT be able to get it in early if it was onsite. It's September 6th, it's STILL at the dealership. Getting updates has been like pulling teeth. I went in today they're going to give me a loaner... My truck MIGHT be done by the 12th... but after reading this, I'm not real optimistic that this will be the end of the issues. Damn it! I knew I should have strayed from Ford and bought a Toyota!!

Bill

September 2, 2023 at 6:03 pm

I've been having problems with my 2020 Ranger transmission. Unless I'm accelerating at 2,000 rpm or higher, the transmission doesn't seem to know which gear it's supposed to be in. Below 30 mph it's constantly going in and out of gear. My wife refuses to ride in it anymore. I've complained to Ford for 3 years and they haven't been able to fix it yet. What am I supposed to do?

Bernadette

August 30, 2023 at 9:53 pm

Does anyone know how to become part of this lawsuit? I'm dealing with this exact issue on my 2020 Expedition Max. Thank you.

John

August 29, 2023 at 9:46 pm

Transmission shifting problems it's ver uncomfortable in traffic 2018 stx

William

August 28, 2023 at 12:28 pm

My 2020 Ford Ranger started giving me transmission shifting problems at 30000 miles. The issue is an adaptive transmission that is supposed to learn how you drive. I found a You Tube fix using Fordscan and an OBD to clear the memory table of the transmission software. I'm trying this first before I call a dealer.

Nicholas

August 24, 2023 at 3:52 am

Bought a 2018 f150 with the 10speed on Saturday. Seemed amazing upon test drive. Within 23hrs from purchase the transmission let go. Salesman was notified on the way home from the sale something wasn't right. Now it feels like we are getting the run around on fixing it. No replacement vehicle or anything. Even saying it may not be a warrantied problem. Wife has to have something to drive due to wo[Show More]Bought a 2018 f150 with the 10speed on Saturday. Seemed amazing upon test drive. Within 23hrs from purchase the transmission let go. Salesman was notified on the way home from the sale something wasn't right. Now it feels like we are getting the run around on fixing it. No replacement vehicle or anything. Even saying it may not be a warrantied problem. Wife has to have something to drive due to working home heath care she may loose her job over this.

Gregory

August 23, 2023 at 6:27 pm

I have the same issue. 2018 Lincoln Navigator. Bought used with Certified Pre-Owned and the expensive extra warranty. The truck had 2,000 miles on it, before I hit 10,000 serious transmission, clunking, lurching and overheating was happening. They replaced the transmission under warranty. Guess what, the new one does the same things. I now have to wait for another complete failure to have it[Show More]I have the same issue. 2018 Lincoln Navigator. Bought used with Certified Pre-Owned and the expensive extra warranty. The truck had 2,000 miles on it, before I hit 10,000 serious transmission, clunking, lurching and overheating was happening. They replaced the transmission under warranty. Guess what, the new one does the same things. I now have to wait for another complete failure to have it replaced. They know they have significant design issues with this transmission but will not acknowledge it as the recall will be financially draining for them.

Michael

August 23, 2023 at 12:21 pm

Started having problems in 2020, addressed it with dealer and it seemed to resolve for a month after they "replaced a seal" only to have issues return. Took it back in 2021/2022 but supply chain issues and staffing issues kept putting service off and I ended up just dealing with it. Now that my 2018 F-150 is 6,000 miles and 1 month out of warranty, I just replaced transmission for $6700 from a t[Show More]Started having problems in 2020, addressed it with dealer and it seemed to resolve for a month after they "replaced a seal" only to have issues return. Took it back in 2021/2022 but supply chain issues and staffing issues kept putting service off and I ended up just dealing with it. Now that my 2018 F-150 is 6,000 miles and 1 month out of warranty, I just replaced transmission for $6700 from a transmission shop because the $8000 dealer cost didn't seem like a deal and honestly have lost faith in them because of other issues that they did not fix. Hoping Ford makes this right and gives an avenue for reimbursement of a known flawed issue. Owner of transmission shop stated that mine wasn't the first F-150 and wouldn't be the last that he is replacing. He mentioned that Ford knows about the issue and that he is simply waiting for them to extend the warranty to help with repairs or have someone file a lawsuit to in order to get something done about it

Dave

August 22, 2023 at 6:37 pm

The first time my 2020 Ranger showed an issue it was on a road trip to Florida from NC last November. Total loss of power on interstate 95; very scary! Then, it didn't want to find the right gears between 35-55mph. Lurching, bucking and hard shifting. It is horrible and Ford needs to make it right!

Stephen

August 21, 2023 at 10:44 am

I have a 2017 build date is late (almost 2018) I have been having issues with hard shifts, and power loss under load.

Meagan

August 20, 2023 at 1:30 pm

I have 2020 expedition limited max with 60k miles, Does this exact thing!! Ford should have to recall this issue!!!

WILLIE

August 15, 2023 at 10:34 pm

I have a 2020 Ford Expedition XLT Max that l purchased (Jan 2020). I started noticing a problem with the transmission shifting gears around 50K. I returned the vehicle 3x to the service department and l was told that they couldn't feel or see anything wrong. As l got closer to my extended warranty expiration, l returned the truck once again to no avail. I took my SUV to AAMCO and they informed me [Show More]I have a 2020 Ford Expedition XLT Max that l purchased (Jan 2020). I started noticing a problem with the transmission shifting gears around 50K. I returned the vehicle 3x to the service department and l was told that they couldn't feel or see anything wrong. As l got closer to my extended warranty expiration, l returned the truck once again to no avail. I took my SUV to AAMCO and they informed me that l had a sensor problem that controlled the transmission. I returned to the dealership with the information and once again l was told that there wasn't a problem with my vehicle. Fastforward and at 100K my transmission was losing power, burning excess gas, and jerking motion. I contacted the dealership and was informed that my numerous visits about my transmission was never recorded. I spend $6700 dollars to install a new 10-speed transmission. As an owner of four previous new Expedition, this will DEFINITELY be my last. I feel that FORD Corporation and my dealership knew about the transmission problems since they had a recall on all Fords (2015-2019) that were equipped with the 10-speed transmission. My next SUV will definitely be a Cadillac Escalade.

Lourdes

August 14, 2023 at 6:25 pm

I knew I wasn't imagining it. I too have experienced scary moments while merging onto highways, losing power and almost causing an accident. Very frustrating and dangerous.

Jim

August 14, 2023 at 10:45 am

I have a 2018 F150 which has been immobile for over 18 months. The local dealership wants $8,000 for parts plus labor to replace. I am making payments for a lawn ornament.

Yuyen

July 29, 2023 at 9:29 pm

2018 f150 transmission problem , dealer said 8k to replace to new.

Robert

July 19, 2023 at 10:56 pm

I have a 2020 Ranger with the transmission it sometimes seems like it wants to cut off when you step on the gas when you pull out of a drive or let your foot off the gas and back on again. It also jumps and skips sometime when it is shifting into the next gear.

Earl

July 14, 2023 at 4:24 pm

Had this problem since I bought new in 2018. Been to 3 ford dealers and has not been fixed yet

Richard

July 14, 2023 at 12:25 pm

I have a 2022 Ford F150 and my transmission does all the things mentioned in the class action suit. What is most concerning is the loss of power when I need to speed up quickly to merge, etc and my truck seems like it is stalling…where do I sign on with this class action lawsuit? Also, just getting some compensation for the faulty transmissions is not enough. Ford needs to be forced to replace [Show More]I have a 2022 Ford F150 and my transmission does all the things mentioned in the class action suit. What is most concerning is the loss of power when I need to speed up quickly to merge, etc and my truck seems like it is stalling…where do I sign on with this class action lawsuit? Also, just getting some compensation for the faulty transmissions is not enough. Ford needs to be forced to replace and/or fix the faulty transmissions. If not, any settlement Ford agrees to that is short of compensation that is short of a new transmission cost is going to bite customers who accept the settlement amount in the butt because they will have to sign a waiver for any future claims against Ford related to the transmission issue.

Shirley

July 14, 2023 at 12:21 pm

I have the exact same complaints with my Ford F-150. Nothing has been fixed yet after several trips to get it repaired. I'm scared this issue will result in an accident. Add me to your petitions.

Amy

July 14, 2023 at 10:43 am

I have a 2018 F150. Have asked for it to be looked into several times and being told it's normal or could be corrected by a computer! It wasn't.

Thomas

July 14, 2023 at 9:16 am

I'm the original owner of a 2018 F150 with the 10r80 transmission. It's in the shop again now due to the transmission. It's also had to have the cam phasers replaced and it's on its second motor. The dealer has reprogrammed the trans 3 or 4 times. My truck 63 xxx miles on it, my issues started at 20k miles.

Douglas

July 13, 2023 at 10:03 pm

I had a mustang GT 10 speed it lost power on the high BAMM locked in 3rd gear. The dealership said yep we have bulletin on that. The 2020 I traded into has a harsh jerk on the high end and slow pecking on the low end and has a overall constant whine once the trans heats up. Ford says all of that is normal for 10 speed. Scary is my answer not to mention distracting

Ronald

July 13, 2023 at 5:42 pm

I bought a 2013 For Festiva. It is a automatic 5 speed. I had to replace/repair the burnt out clutch and paid 1149.98. I have recently received a recall on the Transmission control module. I have had problems trying to get parts for my car. I make appointments and the parts are not available. I have a recall that still is waiting to get done and they told me its ok as long as it is within th[Show More]I bought a 2013 For Festiva. It is a automatic 5 speed. I had to replace/repair the burnt out clutch and paid 1149.98. I have recently received a recall on the Transmission control module. I have had problems trying to get parts for my car. I make appointments and the parts are not available. I have a recall that still is waiting to get done and they told me its ok as long as it is within the 1st or 2nd year.The seals on my car have yet to be replaced, waiting for 2 years.

Ross

July 13, 2023 at 2:16 pm

I have had many many issues with this terrible transmission. Situations like pulling a trailer going through Colorado at night and transmission is jerking, losing power ect. Even without pulling a trailer it jerks, shudders, throws codes. Many times it has had issues merging onto highways, losing power and almost causing an accident. Very frustrating and dangerous.

Wayne

July 13, 2023 at 10:36 am

Delayed shifting under power

Mayo

July 13, 2023 at 9:14 am

How do l join my throttle stuck on 2022 fl50 and crashed ford said their was no problem with happened in February 2023 had only 6mths

brian

July 12, 2023 at 8:19 pm

Transmission problems
"*" indicates required fields