Ford Focus Recall Repair Problems Result in NHTSA Investigation
September 22, 2023
By: Russell Maas
Federal safety officials are investigating more than 1.2 million Ford Focus vehicles, which have been recalled twice over defective fuel system components that can damage the fuel tank and cause a sudden loss of vehicle power while in motion.
The U.S. National Highway Traffic Safety Administration (NHTSA) opened a Ford Fusion recall investigation on September 15, seeking to determine whether Ford's repair remedy to fix faulty Canister Purge Valves (CPV) and Powertrain Control Module (PCM) software on 2012 through 2018 Ford Focus vehicles was sufficient.
The investigation was reopened following 98 new customer complaints claiming that their vehicle experienced similar fuel system problems but were not included in the recalls, or that they have continued to experience the same problems after receiving Ford recall repair.
Ford Fusion Fuel System Recalls
The Ford Focus vehicles being investigated were first recalled in October 2018, because the engines' vacuums may run excessively and result in an engine stall, without the ability to restart.
The Ford Focus recall involved 1,282,596 model year 2012 through 2018 Ford Focus vehicles equipped with 2.0L GDI or 2.0L GTDI engines with a Canister Purge Valve (CPV) that may malfunction, causing excessive vacuum in the fuel vapor management system.
Ford indicated the faulty software could fail to respond when a malfunctioning valve sticks open, deforming the fuel tank and causing the vehicle to lose power. Customers may experience an illuminated dash light, an inaccurate gas gauge or loss of power, Ford officials warned. The manufacturer recommended customers with affected vehicles keep their gas tanks at least half full until a recall repair is obtained, to avoid running out of gas.
Ford announced its dealers would reprogram the Powertrain Control Module, check for fault codes and replace the CPV as needed. If the CPV is replaced, the carbon canister, fuel tank and fuel delivery module were also to be inspected and replaced as necessary.
The manufacturer issued a second recall over Ford Focus CPV problems in late 2019, indicating the originally recalled vehicles required additional updates for the PCM software designed to detect a malfunctioning CPV. The expansion also added roughly 60,000 Ford Focus vehicles to the recall, indicating they were assembled with similar components but were not included in the initial recall.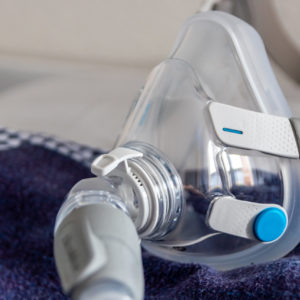 Did You Know?
Millions of Philips CPAP Machines Recalled
Philips DreamStation, CPAP and BiPAP machines sold in recent years may pose a risk of cancer, lung damage and other injuries.
Learn More
NHTSA Investigating Ford Loss of Power Problems
As a result of the continuous problems reported in relation to the repaired Ford Focus vehicles, NHTSA has opened a new investigation to assess the scope and effectiveness of the initial 2018 recall. Officials will review the repairs assigned for both 2018 and 2019 recalls to assess whether appropriate action was taken, and whether a third Ford Focus recall will be needed.
The probe comes as Ford is already being investigated by NHTSA for problems with nearly 65,000 Ford Mustang Mach-E vehicles, which were previously recalled due to battery failures, but appear to still be experiencing issues even after repairs were supposedly made.
NHTSA announced it had opened a Ford Mustang Mach-E recall repair investigation on August 17, indicating that the agency has become aware of at least a dozen consumer complaints involving their vehicles unexpectedly losing motive power after receiving Ford's recall repairs.
The agency warns the vehicles can suddenly lose power and may not re-engage, increasing the risk of the occupants sustaining serious injuries in an auto accident.
Officials indicated that the electric vehicles appear to have received Ford's software updates and replacement parts after the recall was announced. However, they are now investigating whether the repairs were adequate, as Mustang Mach-E owners continued to experience battery failures, which resulted in loss of power while they were driving. As of August 2023, the agency had become aware of at least 12 incidents involving drivers experiencing a sudden reduction or complete loss of power while operating the vehicle.
"*" indicates required fields