Ford Takata Airbag Recall Ends Up Affecting 2.6M Vehicles
March 23, 2021
By: Russell Maas
Federal highway safety officials have forced Ford Motors to recall approximately 2.6 million vehicles, which were equipped with defective and potentially life-threatening Takata airbag inflators prone to rupture when deployed, causing sharp pieces of metal and plastic to be projected at vehicle occupants.
The Ford air bag recall was announced by the U.S. National Highway Traffic Safety Administration (NHTSA) on March 15, forcing the automaker to recall several popular vehicle models equipped with Takata air bag inflators which contain calcium sulfate desiccant, which under prolonged exposure to certain conditions could create a risk of rupturing.
Since 2014, more than 100 million Takata airbags have been recalled worldwide, due to inflators which may cause airbags to overinflate and explode, spraying vehicle occupants with potentially deadly shrapnel. The series of recalls has been the largest, and arguably one of the most complex, ever recorded in history, impacting 19 different automobile manufacturers.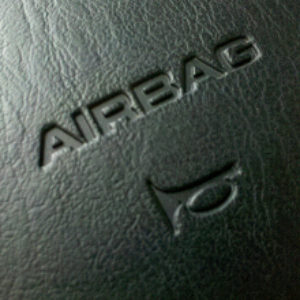 After receiving pressure from the NHTSA to recall certain Takata inflators, Ford Motor's filed a petition in 2017, in an attempt to avoid the estimated $610 million recall campaign, arguing the driver side airbags containing the moisture absorbing desiccant performs differently from the previously recalled ammonium-nitrate inflators, maintaining a safety recall was not necessary. However, the NHTSA concluded their review of Ford's petition in January, determining "the desiccated propellant in these inflators may degrade after long-term exposure to high humidity and temperature cycling which could cause an inflator to rupture during airbag deployment."
Ford subsequently acceded to the NHTSA ruling and submitted the recall campaign on March 10, announcing an estimated 2,602,668 model year 2007 through 2011 Ranger, 2006 through 2012 Fusion, Lincoln Zephyr, Lincoln MKZ, 2006 through 2011 Mercury Milan, and 2007 through 2010 Ford Edge, and Lincoln MKX vehicles would be recalled to replace the potentially defective inflators.
Ford announced it will begin notifying owners of the recall and will provide instructions on how to schedule a repair at a local dealer, where dealers will be instructed to replace the driver-side airbag inflator or module with an alternative one, free of charge.
The recall is anticipated to begin on April 1, 2021. Owners with addition questions or concerns are being encouraged to contact Ford Customer Service at 1-866-436-7332 and reference the recall campaign number 21S12.
Recently, the NHTSA has denied several petitions filed by automobile manufactures which also argued their existing Takata airbag inflators were not a safety risk.
In November 2020, NHTSA officials denied a similar Takata airbag recall petition filed by General Motors, which contended there was no need to order a recall of about seven million Chevrolet Silverado, Suburban, Tahoe and Avalanche vehicles, as well as Cadillac Escalade, GMC Sierra and Yukon vehicles from the 2007 through 2014. However, the regulators repeatedly rejected that position.
A number of airbag recall lawsuits have been filed over the massive Takata recall series, including claims by consumers who suffered severe and often life-threatening injuries when the airbag exploded following an accident. Given common allegations raised in the complaints, cases filed throughout the federal court system have been centralized in the U.S. District Court for the Southern District of Florida, as part of a multidistrict litigation, or MDL.
"*" indicates required fields