One-Third Of Foster Kids Prescribed Psych Drugs Without Treatment Plan, Federal Report Warns
September 20, 2018
By: Irvin Jackson
New research suggests that no safeguards or treatment plan is in place for at least one third of all children in foster care treated with psychotropic drugs, which may place the kids at serious risk.
Nearly 80% of all children who enter the foster care system have significant mental health needs, according to federal estimates. In many cases, antipsychotics and other psychotropic drugs are used to treat psychiatric symptoms such as depression, bipolar disorder and schizophrenia. These drugs may carry risk of serious side effects, which require close monitoring and coordination of medical care.
According to a report (PDF) issued this month by the U.S. Department of Health and Human Services (DHHS) Office of Inspector General (OIG), treatment planning and medication monitoring for foster kids is significantly lacking.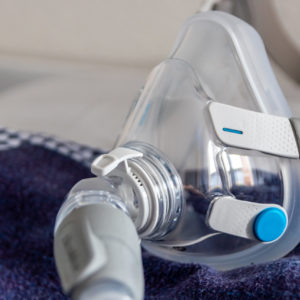 Did You Know?
Millions of Philips CPAP Machines Recalled
Philips DreamStation, CPAP and BiPAP machines sold in recent years may pose a risk of cancer, lung damage and other injuries.
Learn More
Following a review of foster care programs in five states, the OIG found that 34% of the children in foster care who were prescribed powerful psychotropic drugs have no treatment planning or medical monitoring. They were simply given the drugs and sent along their way.
"Unlike children from intact families, children in foster care often do not have a consistent interested party to coordinate treatment planning or to provide continuous oversight of their mental health treatment," the report states. "Further, responsibility for children in foster care is shared among multiple people — foster parents, birth parents, and caseworkers — which creates risk of miscommunication, conflict, and lack of followup."
The report notes that foster children often change location and thus physicians, resulting in health information being spread across multiple sources.
The OIG report makes several recommendations to the Administration for Children and Families (ACF), including indication that a comprehensive strategy needs to be designed to improve states' compliance with treatment planning and medication monitoring. It also calls for the ACF to assist states in strengthening oversight requirements. However, it noted the ACF had failed to do so in the past.
"OIG continues to recommend additional action by ACF as actions to date have not led to the needed outcomes," the report states.
Child Antipsychotic Drug Side Effects
In April 2014, researchers from the University of Maryland found that about three times as many children who are in foster care and who have ADHD were prescribed antipsychotics; the most common used being Risperdal, followed by Abilify and Seroquel. The researchers concluded that many prescriptions for antipsychotics to children appears to be linked to socio-economic status and not good medical standards or science.
These medications are not approved for use in treating ADHD, but the study suggests that a number of groups of children in lower socio-economic groups are being prescribed Risperdal, Abilify, Seroquel and other similar drugs at a higher rate than their more advantaged peers.
Known as "chemical restraint," the practice of using antipsychotics for behavioral modification has been mostly highlighted due to its use in nursing homes that treat elderly dementia patients, where it is considered a form of nursing home abuse. The FDA has warned nursing homes that antipsychotics do not help most dementia patients while increasing their risk of death.
A 2012 study published in the Archives of General Psychiatry found that children are now being prescribed antipsychotics, like Seroquel, Risperdal, Zyprexa and Abilify, at higher rates than adults. The study found that 31% of youths visiting a psychiatrist were prescribed an antipsychotic, compared to 29% of adults.
Studies regarding the effects of such drugs for children, especially when prescribed for unapproved uses, found increased weight gain and quadruple the risk of developing diabetes in children under the age of 18. Additional studies have also found that many other side effects may also include urinary problems and even death.
With not much evidence concerning its efficacy on youths; yet a higher prescribing rate, many youth advocates and health experts question the necessity of such prescriptions.
In 2011, an outside panel of experts voted to recommend that the FDA continue safety monitoring of antipsychotics and the risks for children. Such medications may pose a serious long-term health risk for children. The advisory panel has urged the FDA to conduct further in-depth studies on the weight gain side effects of atypical antipsychotics since 2009, some of which have been prescribed to toddlers as young as two years-old.
"*" indicates required fields