Exposure to Fracking Chemicals May Increase Risk of Childhood Leukemia, Cancer: Study
November 02, 2016
By: Irvin Jackson
New research suggests that the controversial gas mining process, known as hydraulic fracturing or fracking, may release carcinogens into the water and air, increasing the risk of childhood leukemia and other cancers. 
In a study published in the January 2017 issue of medical journal Science of the Total Environment, researchers from the Yale School of Public Health indicate that numerous chemicals considered to be cancer-causing agents could contaminate local water supplies and contribute to air pollution near communities where fracking occurs.
Fracking is a term used to define the drilling and hydraulic fracturing of shale rock to release oil and gas. The process involves an injection of water, sand and chemicals into wells at high pressures to crack the surrounding rock, thus releasing the natural gas underground and allowing it to flow to the head of the well.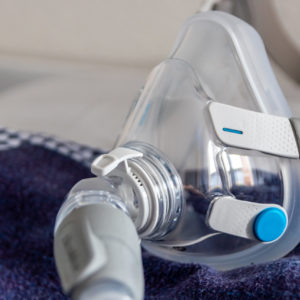 Did You Know?
Millions of Philips CPAP Machines Recalled
Philips DreamStation, CPAP and BiPAP machines sold in recent years may pose a risk of cancer, lung damage and other injuries.
Learn More
Fracking has been alleged to cause negative environmental side effects to the surrounding communities due to the increased dust and exhaust from drilling rigs, compressors and the transportation of the water, sand and chemicals. The extent of the potential harm to humans living close to these fracking sites has yet to be determined.
In this latest study, researchers obtained a list of 1,177 chemicals used in hydraulic fracturing and generated in fracking wastewater from the U.S. Environmental Protection Agency. They then compared those chemicals to a list of those considered to be cancer causing agents or linked to an increased risk of leukemia and lymphoma generated by the International Agency for Research on Cancer (IARC).
They found that more than 80% of the compounds have never been evaluated by the IARC. However, among those that were, they found that fracking released 49 water pollutants and 20 air pollutants that are considered known, probable, or possible human carcinogens. Of those, 17 water and 11 air pollutants were deemed to carry an increased risk of leukemia or lymphoma by the IARC.
In total, of the 119 compounds with sufficient data, 44% of the water contaminants and 60% of the air pollutants were considered confirmed or possible carcinogens.
Researchers found benzene, cadmium, diesel exhaust, and other compounds that are known cancer-causing agents. They called for the need for further investigation into fracking and the risk of cancer, specifically childhood leukemia.
"Because children are a particularly vulnerable population, research efforts should first be directed toward investigating whether exposure to hydraulic fracturing is associated with an increased risk," lead author Nicole Deziel, Ph.D. and assistant professor, said in a Yale School of Public Health press release.
Fracking Health Concerns
The Environmental Protection Agency (EPA) confirmed in June 2015 that some cases of hydraulic fracturing had resulted in polluted water supplies, but the agency lacked the sufficient evidence to truly understand how widespread the problem could be and the harm it could cause to residents drinking and bath water.
Fracking has become an increasing concern to environmentalists, lawmakers, and local communities as dozens of plaintiff's have, and continue to file lawsuits against the drilling companies for contaminating their local wells and exposing them to toxic chemicals that damaged their health and lowered their property values.
A number of fracking lawsuits have been filed in the United States, with one of the most recent verdicts issued in March by a federal jury in Pennsylvania that awarded two families in excess of $4.2 million in damages over fracking tainting their drinking water. The two families were the last of more than 40 families in the Dimock, Pennsylvania area to resolve lawsuits over fracking problems.
Similar lawsuits have been filed in Texas which is another popular state for fracking. In 2014 a family was awarded $2.9 million in damages due to the drilling company creating a public nuisance from fracking that caused nearly two dozen wells to become contaminated with toxic chemicals.
"*" indicates required fields