Fracking Operations Can Affect Drinking Water Resources: EPA Report
December 15, 2016
By: Irvin Jackson
A new study by federal environmental regulators suggests that fracking can negatively impact drinking water resources through chemical spills, groundwater contamination and by depleting local water sources. 
The U.S. Environmental Protection Agency (EPA) issued its final report on the drinking water impact of hydraulic fracturing on Tuesday, but warned that there is a lack of data that prevents the agency from determining how severely or how frequently fracking gas mining operations cause problems for the nation's water supply. However, the agency found that it can and does happen.
"The report does two important things — it outlines what the scientific evidence shows and underscores what we don't know because of gaps in the data," EPA's Deputy Assistant Administrator and science adviser, Tom Burke, said in a December 13 EPA blog post. "While these data gaps limited EPA's ability to fully assess the potential impacts to drinking water resources locally and nationally, they too can serve as an important guide to local communities considering hydraulic fracturing."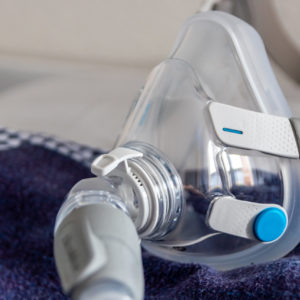 Did You Know?
Millions of Philips CPAP Machines Recalled
Philips DreamStation, CPAP and BiPAP machines sold in recent years may pose a risk of cancer, lung damage and other injuries.
Learn More
Hydraulic fracturing, commonly referred to as fracking, is a term used to define the drilling and fracturing of shale rock to release oil and gas. Fracking is the process of injecting water, sand and chemicals into wells at high pressures to crack the surrounding rock, thus releasing the natural gas underground and allowing it to flow to the head of the well.
Fracking has been alleged to cause negative environmental side effects to the surrounding communities due its effect on the drinking water, as well as increased dust and exhaust from drilling rigs, compressors and the transportation of the water, sand and chemicals. It has also been linked to increased earthquake activity. The extent of the potential harm to humans living close to these fracking sites has yet to be determined.
The EPA's report came after a request by Congress to give a scientific assessment of the relationship between hydraulic fracturing and drinking water, according to Burke.
The report identified six ways that hydraulic fracturing could affect drinking water resources. They include:
"Water withdrawals for hydraulic fracturing in times or areas of low water availability, particularly in areas with limited or declining groundwater resources;
Spills during the handling of hydraulic fracturing fluids and chemicals or produced water that result in large volumes or high concentrations of chemicals reaching groundwater resources;
Injection of hydraulic fracturing fluids into wells with inadequate mechanical integrity, allowing gases or liquids to move to groundwater resources;
Injection of hydraulic fracturing fluids directly into groundwater resources;
Discharge of inadequately treated hydraulic fracturing wastewater to surface water; and
Disposal or storage of hydraulic fracturing wastewater in unlined pits resulting in contamination of groundwater resources."
The report's findings are meant to inform federal, state and local officials, as well as industry and communities, of the potential impacts on drinking water.
Fracking Health Concerns
The EPA confirmed in June 2015 that some cases of hydraulic fracturing had resulted in polluted water supplies, but the agency lacked sufficient evidence to truly understand how widespread the problem could be and the harm it could cause to residents' drinking and bath water.
Fracking has become an increasing concern to environmentalists, lawmakers, and local communities as dozens of plaintiffs file lawsuits against the drilling companies for contaminating their local wells and exposing them to toxic chemicals that damaged their health and lowered their property values.
A number of fracking lawsuits have been filed in the United States, with one of the most recent verdicts issued in March by a federal jury in Pennsylvania that awarded two families in excess of $4.2 million in damages over fracking tainting their drinking water. The two families were the last of more than 40 families in the Dimock, Pennsylvania area to resolve lawsuits over fracking problems.
Similar lawsuits have been filed in Texas which is another popular state for fracking. In 2014 a family was awarded $2.9 million in damages due to the drilling company creating a public nuisance from fracking that caused nearly two dozen wells to become contaminated with toxic chemicals.
Fracking operations also face an increasing number of lawsuits over earthquakes in Oklahoma and other states. Recent research has linked fracking wells to an unprecedented increase in powerful earthquakes across the South and Midwest. U.S. government geologists now say that Oklahoma suffers more earthquakes than California, due entirely to fracking and oil and gas wastewater disposal wells.
"*" indicates required fields