Fracking Problems May Include Drinking Water Contamination Risk
June 26, 2013
By: Martha Garcia
New research suggests that the controversial method of gas mining, known as hydraulic fracturing or "fracking", plays a much large role in the contamination of ground water wells than previously thought.
In a study published Monday in the medical journal Proceedings of the National Academy of Sciences, researchers from Duke University, University of Rochester and California State Polytechnic University evaluated 141 samples of drinking water from wells in the Marcellus shale basin of northeastern Pennsylvania.
Levels of methane were found in 83 percent of the drinking water samples, with the average concentration six times higher in homes that were less than one kilometer from gas wells. High levels of ethane and propane were also detected in many of the wells, which were less than one kilometer–approximately six-tenths of a mile–from shale gas drilling.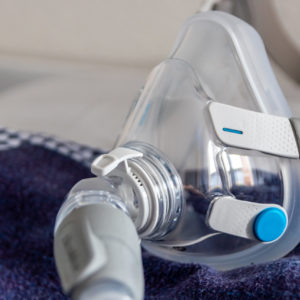 Did You Know?
Millions of Philips CPAP Machines Recalled
Philips DreamStation, CPAP and BiPAP machines sold in recent years may pose a risk of cancer, lung damage and other injuries.
Learn More
Ethane levels were found to be 23 times higher in water wells that were located near gas drilling. Propane was detected in 10 wells, all of which were within less than one kilometer from drilling sites.
Researchers believe that the fracking problems that led to the contamination may linked to faulty construction of the wells. Flaws in the steel tubing or concrete seals surrounding the tubing may allow gases to escape and contaminate nearby drinking water supplies.
Fracking is a controversial process that involves pumping water, sand and chemicals deep underground at very high pressures to break formations of shale. In cracking open the shale, pockets of hard to access natural gas and oil are released and extracted.
While advocates of hydraulic fracturing argue that the practice boosts energy production, serious concerns have been raised about the environmental side effects of fracking, including ground water contamination.
In September 2010, a hydro fracking lawsuit was filed in Pennsylvania state court by more than a dozen families who claim that their water supply was contaminated in Susquehanna County, which is also in northeastern Pennsylvania, like the wells tested in this study.
Toxic Mixture and Fracking Risks
The fracking mixture pumped into the wells to break the shale is later pumped back out and sent to water treatment plants to be reclaimed. According to documents from the Environmental Protection Agency (EPA), released by the New York Times in 2011, only 10 to 40 percent of the water is recovered, causing millions of gallons of wastewater to potentially pollute drinking water wells.
In this latest study, researchers considered various factors and found the most significant risk for contamination was the distance the drinking water wells were to the gas wells. Homeowners living less than one kilometer from fracking sites had a higher likelihood of having contaminated drinking water.
In 2011, the consumer advocacy group Public Citizen urged lawmakers to close legal loopholes which allowed energy companies to continue fracking. A law enacted in 2005 protecting drinking water shielded the oil and gas companies, allowing them to continue the controversial process and potentially polluting thousands of drinking water wells in the meantime.
Water extracted after fracking contains various contaminants and may be highly radioactive. Researchers say the risk of becoming sick from ingesting drinking water polluted by fracking is very low. The highest public health risk, at this time, is the risk of fire or explosion. The gases released from fracking are volatile gases, if they leak into homes and build up, the gases can cause an explosions.
Photo Courtesy of Steve A Johnson via Flickr CC 2.0
"*" indicates required fields