Frozen Vegetable Recall Expanded Due to Listeria Outbreak That Has Sickened 8, Killed 2
May 10, 2016
By: Russell Maas
Government health officials indicate that a multi-state Listeria outbreak has been linked to certain frozen fruits and vegetable products, which may be responsible for at least eight hospitalizations and two fatalities, prompting distributors to initiate recalls natiownide. 
A CRF frozen fruits and vegetables recall expansion was announced by the FDA on May 2, followed by a listeria outbreak warning issued by the U.S. Centers for Disease Control and Prevention (CDC) on May 3.
The frozen vegatables and fruit may cause listeria food poisoning, posing a risk of severe illness, hospitalization or even death.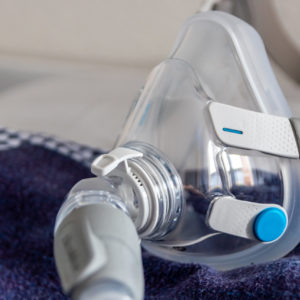 Did You Know?
Millions of Philips CPAP Machines Recalled
Philips DreamStation, CPAP and BiPAP machines sold in recent years may pose a risk of cancer, lung damage and other injuries.
Learn More
An initial recall was announced by CRF Frozen Foods on April 23, after state and local health departments began investigating the source of the infection, in which three of the eight hospitalized consumers interviewed reported purchasing and eating frozen vegetable products processed by CRF Frozen Foods.
Following the interviews, the Ohio Department of Agriculture collected packages of frozen vegetable products from a retail location and isolated Listeria from True Goodness by Meijer frozen organic white sweet cut corn and from True Goodness by Meijer frozen organic petite green peas.
After the Ohio Department of Agriculture examined the whole genome sequencing from the listeria collected from the frozen vegetables, the agency was able to find a genetic link between those samples and ones taken from sickened consumers.
CRF's initial recall included 11 frozen vegetable products. However, it has been massively expanded to include all organic and traditional frozen vegetables and fruit products processed in its Pasco, Washington facility since May 1, 2014.
The recall now includes 359 frozen vegetable and fruit products sold in plastic freezer bags under 42 different brand names.The products were distributed throughout the nation and in Canada. For a full list of the recalled products please visit the expanded recall announcement page linked above.
Since the expansion of the recall, the FDA has  several recalls from distributors who receiving potentially contaminated products from CRF Frozen Foods, including a Twin City Foods Inc. frozen vegetable recall announced on May 6, for some of its Central Market, HEB, Sweetfrost, and Woodstock mixed vegetables.
In addition, a Pictsweet Company frozen vegetable recall was announced on May 7, affecting certain Kroger brand frozen vegetables that may include contaminated green beans or green peas sold in products at Fry's, King Soopers, City Market, Ralphs, Food 4 Less, Smith's, QFC, and Fred Meyer stores across the nation. The products were sold under either the Kroger label or the Kroger P$$T label with the letter "K" as the fifth digit of the manufacturing code located on the packaging label.
Listeria Food Poisoning
Listerosis is a foodborne illness that can cause serious health consequences and death, especially for children, the elderly and those with weakened immune systems. The FDA considers listeria infections one of the more dangerous foodborne illnesses. Listeriosis frequently results in hospitalizations and kills about a quarter of its victims.
Symptoms of listeria infections may include nausea, muscle ache, diarrhea, fever, and fatigue. In severe cases for the elderly and young children, the bacteria can spread through the bloodstream to the nervous system resulting in sometimes fatal infections. For pregnant women, listerosis can pose a risk of miscarriages, still births, premature delivery or life-threatening infection of the newborn.
The CDC is urging consumers to check to see if any of their remaining inventories are included in the active recalls and to discard of it or follow the instructions listed in the provider recall. The CDC announced the investigation is still ongoing and anticipates additional recalls from suppliers who received and redistributed CRF frozen fruits and vegetable products contaminated with listeria.
Mary

June 8, 2016 at 9:31 pm

It is unfortunate that the recall came after the fact that we became so ill. My 4 yr old son was with fever for 9 days non stop the Dr's could not figure out what was wrong with him. He had been complaining of stomach pain and had diarrhea for several weeks before becoming so ill he was tested for influenza came back negative. I thank God for the power of prayer on the 9th day his fever broke than[Show More]It is unfortunate that the recall came after the fact that we became so ill. My 4 yr old son was with fever for 9 days non stop the Dr's could not figure out what was wrong with him. He had been complaining of stomach pain and had diarrhea for several weeks before becoming so ill he was tested for influenza came back negative. I thank God for the power of prayer on the 9th day his fever broke thanks to a prayer warrior woman of God. I also became very ill with severe body ache my Dr didn't know what was wrong with me either so he gave me tomiflu and amoxicillin just incase. My husband also became sick was out for 2 days got better on the 3rd day. I think it's careless of them I could have lost my son if it weren't for that prayer. I seriously thought I was loosing my son I was bothered with the Dr's because I knew something was wrong that it was more than a virus. I was wright all a long it was more serious than what Dr's thought. I pray those that did loose a loved one will be at peace and that God mends there hearts. My prayers go out to them. Mary
"*" indicates required fields