Deadly Candida Auris Fungi Are Emerging World Threat: Scientific American Reports
May 19, 2021
By: Martha Garcia
At a time when the COVID-19 pandemic has ravaged the nations of the world, a new study suggests fungal infections have emerged as a threat which may grow to be just as deadly, in part due to the ongoing coronavirus outbreak itself.
In a new report published in the June 2021 issue of the journal Scientific American, researchers detail the spread of infections from various strains of fungi, many which have proliferated amid hospital conditions that were made possible because of the COVID-19 pandemic.
One of the major emerging threats is the fungus known as Candida auris, which resists most of the drugs used against it. It lives on cold hard surfaces, and cleaning chemicals do not wipe it out. In some hospitals, equipment and walls have to be removed to get rid of the microbe.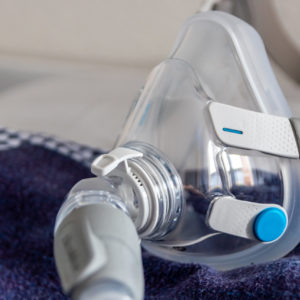 Did You Know?
Millions of Philips CPAP Machines Recalled
Philips DreamStation, CPAP and BiPAP machines sold in recent years may pose a risk of cancer, lung damage and other injuries.
Learn More
The deadly fungi in hospitals can cause bloodstream infections, wound infections and ear infections, which are often difficult to accurately identify and diagnose, leading to delayed or incorrect treatments.
In early 2016, no infections from the fungus were reported in the United States. Later that year, 14 people contracted it and four died, resulting in a warning by the U.S. Centers for Disease Control and Prevention. Last year during the height of the COVID-19 pandemic, there were more than 1,500 cases in the U.S. across 23 states, and it is now classified as a dangerous disease.
Candida auris has spread rapidly in the past year since patients battling COVID are treated with immune suppressing drugs. This allows the fungus to take hold in the body since the immune system normally fights it off. In a hospital in India, roughly two-thirds of patients who were admitted to the hospital for COVID and contracted the fungi died. Hospitals in California and Florida were also affected.
However, that is not the only fungus which has health experts concerned. Aspergillus is also infecting patients affected by COVID, with numerous cases reported around the world, including cases in China, France, Belgium, Germany, the Netherlands, Austria, Ireland, Italy and Iran.
Doctors do not believe they will be able to contain the spread. In fact, researchers at Johns Hopkins concluded one out of 10 people with severe COVID are also developing aspergillosis.
Growing Threat
There are six million diverse species of fungi in the world and the microbes are surging in recent years as climate change allows the fungi to survive in new environments.
In 2001, a new fungus, Sporothrix brasiliensis, emerged in Brazil among cats and spread to humans. Sporothrix brasiliensis infections started with scratches from cats, spread to lymph nodes in humans, to the bloodstream and internal organs. Fungal cysts began growing in people's brains. By 2010 more than 4,100 people were treated. Last year more than 12,000 people were infected in more than five countries.
Coccidioides is a fungus causing what is known as valley fever, a severe illness that starts like pneumonia and proceeds to weakness, shortness of breath, weight loss, and lung damage. It is not found in urban areas since spores are turned up from the soil.
Valley fever is eight times more common now than 20 years ago, and has spread beyond typical infection regions of the South now to regions beyond the Canadian border and more of the Western U.S.
Roughly 300 million people become infected with fungal diseases worldwide, causing 1.6 million deaths every year. More than 75,000 people in the U.S. are hospitalized by fungi every year, another 8.9 million are treated and considered outpatients.
Treating crops with fungicides makes the microbes more resistant to chemicals, researchers warn. It also makes them more resistant to treatment from medications which can stop the illnesses they cause.
Only five classes of anti-fungal drugs exist; compared to more than 20 for antibiotics to fight bacterial infections. There are so few because they are difficult to design. Fungi and humans are similar at the cellular level, so it is hard to design a drug that can kill them without harming humans.
Everyday each person on the planet inhales roughly 1,000 fungal spores. Health experts say research is needed to develop new anti-fungal drugs to treat the illnesses, as well as develop vaccines to help prevent them.
Mona

May 28, 2021 at 5:08 am

This problem is much bigger than this article states it is. At least someone is finally speaking up about the real medical crisis that humanity is facing. Billions already have this without knowing it because fungi hide and doctors are clueless about what is going on. They do not have a clue and are arrogant in their faulty diagnosis.
"*" indicates required fields