GAO Report Calls On FDA To Improve Foreign Inspections
February 08, 2022
By: Martha Garcia
A new government report calls on U.S. Food and Drug Administration (FDA) regulators to improve foreign inspections, with more investigators and surprise inspections to address safety concerns.
The US Government Accountability Office (GAO) issued a report on January 7, calling on the FDA to take serious steps to improve foreign inspections. The report comes after the agency recently announced it had to extend a pause on FDA inspections, foreign and domestic, due to the COVID-19 pandemic through at least February 4.
A significant portion of the American drug supply comes from foreign manufacturers. More than 50% of manufacturers supplying the US market are located overseas, with the majority in India and China. Roughly 73% of establishments manufacturing active ingredients, and 52% of those manufacturing finished drugs for the US were located overseas as of March 2021. Other countries producing a large portion of the American drug supply include Germany, Italy, UK, France, Canada, Japan and Spain.
The pandemic postposed nearly all foreign inspections for most of 2020, but the number of foreign inspections had already been declining since 2016, according to the GAO. The FDA said this is because the agency has fewer investigators than in the past.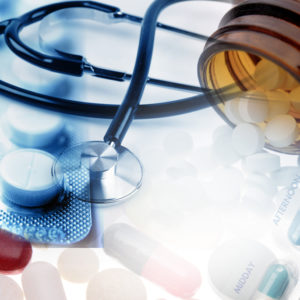 The GAO report recommends the FDA focus on three areas of foreign inspections: recruiting and retaining investigators, conducting unannounced investigations, and employing translators from an outside firm.
The first recommendation calls on the FDA to develop tailored strategies and time frames to recruit and retain investigators for its foreign inspection workforce, so it has the ability to address the backlog of inspections.
In the second recommendation. the GAO calls for the FDA to develop a proposed pilot program to evaluate the effectiveness of unannounced foreign inspections. The third calls for a well-designed program to evaluate the costs and effects of using different translation services during foreign inspections.
Health and Human Services conducts the largest number of foreign inspections in India and China. From March to October 2020, only three inspections were conducted, compared to 600 during the same period in each of the two years prior. From October 2020 to April 2021, the FDA conducted only 18 high-priority foreign inspections.
The GAO notes the FDA has persistent vacancies in its inspection workforce. The report claims fully developing strategies to recruit and retain inspection workforce is key to reducing the backlog and keeping up with inspections going forward.
Additionally, FDA foreign inspections have generally been preannounced and investigators rely on the establishment being inspected to provide translation services. These practices "raise questions about the equivalence of foreign to domestic inspections," the report states.
This latest report is a follow-up to a report issued by the GAO in March 2021. That report raised concerns over the FDA largely pausing foreign and domestic inspections since the beginning of the COVID-19 pandemic.
"*" indicates required fields