Gardasil Vaccine Reaction Left Teen Wheelchair Bound, With Seizures, Lawsuit Alleges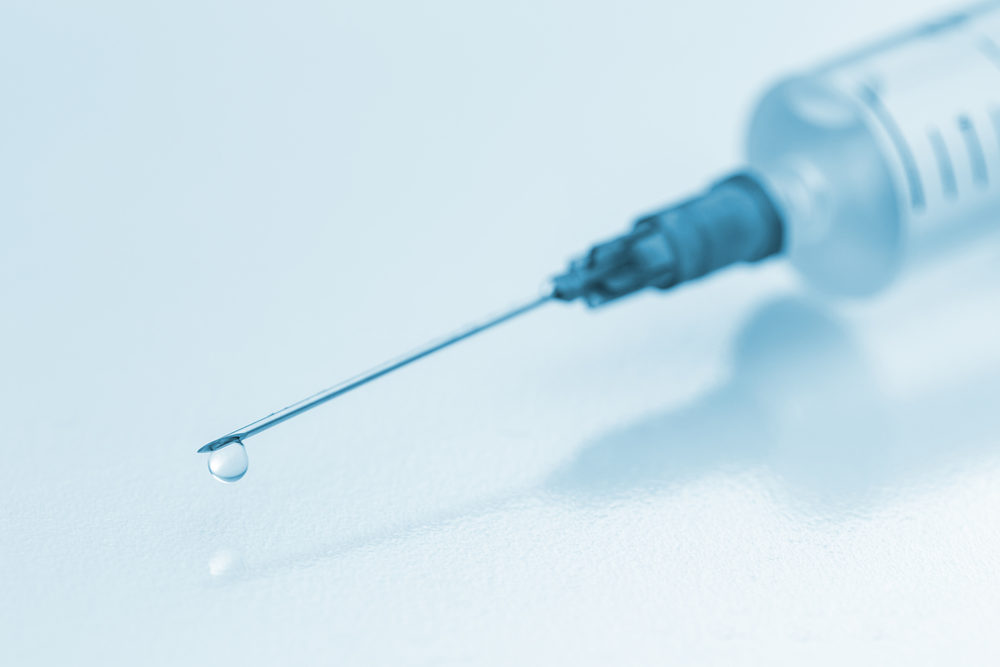 August 19, 2022
By: Irvin Jackson
According to allegations raised in a product liability lawsuit filed against Merck, a teen girl suffered a horrific reaction to the Gardasil HPV vaccine, which left her with chronic fatigue, seizures and other disabilities that require her to use a wheelchair for most daily activities.
The complaint (PDF) was filed by Madison Ivey on July 25 in the U.S. District Court for the Western District of Texas, indicating the drug maker has failed to warn families and the medical community about the risk of serious and disabling Gardasil vaccine reactions, which have caused a variety of auto-immune disorders for teens and young adults nationwide.
Gardasil was first introduced in 2006, as a vaccine for prevention of HPV infections, which can be sexually transmitted and lead to the later development of cervical cancer. Following years of aggressive marketing by the drug maker, the vaccine has been widely administered to young girls and boys before adolescence and potential sexual activity.
Merck now faces a growing number of similar Gardasil vaccine lawsuits alleging that teens and young adults have been left with permanent disabilities and conditions, such as postural orthostatic tachycardia syndrome (POTS), which emerged shortly after receiving the injection.
Side effects of the Gardasil HPV vaccine have been linked to reports of serious and debilitating autoimmune injuries. Lawyers review cases nationwide.
Review A Case
Ivey indicates she was 14 when she received her first Gardasil vaccine in February 2018, and her second in May of that same year. In both cases, she developed severe and excruciating symptoms that surfaced almost immediately as a reaction to the Gardasil vaccine, according to the complaint.
The Gardasil reaction started with abdominal pain and stomach pain just a few hours after the first injection. The pain never subsided, and she began to experience seizures during a 48-hour hospital stay as a result. However, after the first injections, doctors failed to tie her reactions to the Gardasil vaccine, which the lawsuit indicates is a result of Merck's failure to provide adequate warnings and disclose know risk information of which doctors should have been made aware.
Because neither she nor her mother, or doctors, were aware of the potential link between her developing autoimmune problems and the Gardasil vaccine, Ivey got the second injection, and began suffering a seizure within 30 minutes, which at that time her mother and doctors realized was a Gardasil vaccine reaction.
The health problems worsened in the following months, resulting in Emergency Room visits, fatigue, weakness and frequent seizures.
"She could not walk sometimes or move any of her limbs. Her family would have to assist her to the bathroom and carry her to bed. The seizures would take so much out of her that all she did was sleep after each episode," the lawsuit states. "As the months progressed, so did Plaintiff's injuries, which now included: chronic fatigue syndrome, involuntary movements, muscle pain, seizures, hypermobility arthralgia, abnormal weight loss, abdominal pain/discomfort, heat intolerance, bladder issues and stomach pain."
Ivey has been diagnosed with chronic fatigue syndrome, seizures and autonomic dysfunction, and has to use a wheelchair whenever she is away from home for longer than 30 minutes, the lawsuit indicates.
The complaint presents claims of negligence, failure to warn, manufacturing defect, breach of express warranty and common law fraud.
Reactions to Gardasil Vaccination Reported Among Teens and Young Adults Nationwide
Shortly after it was introduced, concerns about problems with Gardasil vaccinations emerged when one of the lead researchers responsible for developing the cervical cancer vaccine, Dr. Diane Harper, indicated that the drug's protection may only last a few years, suggesting that the risks may outweigh the benefits.
Dr. Harper reportedly warned at a conference in 2009, that while Gardasil was tested on 15 year old girls, it is commonly being recommended to girls as young as nine years old. She has called for more detailed warnings to parents about the Gardasil risks and to provide additional information about the unknown long-term benefits for girls who are not likely to be sexually active for several years.
Many health experts strongly support the use of Gardasil, indicating any risks are negligible and claims made by those concerned about vaccinations are often not scientifically supported.
The National Cancer Institute has heralded the HPV vaccine, saying that widespread use could reduce cervical cancer deaths worldwide by as much as two-thirds. Many also suggest men get the vaccine as well in order to promote "herd immunity," which occurs when a large enough portion of the population is vaccinated against a particular disease that they act as a firewall, preventing that disease's spread even to those who are not vaccinated.
"*" indicates required fields