Gardasil Cervical Cancer Lawsuit Claims Merck Falsely Represented HPV Vaccine's Effectiveness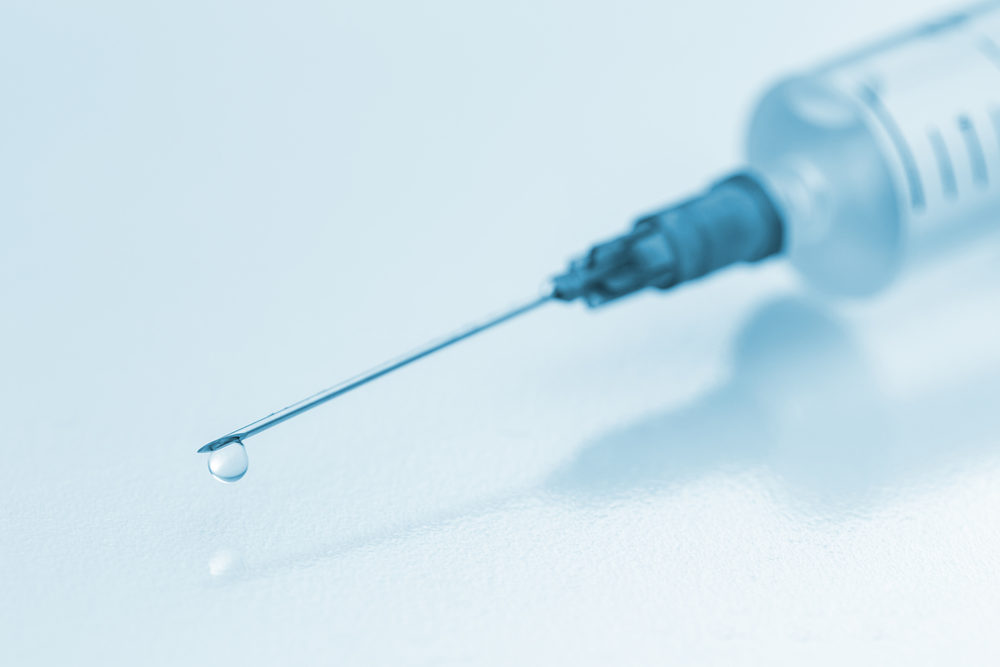 April 05, 2023
By: Irvin Jackson
A Utah woman has filed a product liability lawsuit over cervical cancer diagnosed after a Gardasil vaccine, indicating the manufacturer over-promoted the safety and effectiveness of the widely used HPV vaccine.
The complaint (PDF) was filed by Caroline Grace Cantera in the U.S. District Court for the Western District of North Carolina on March 16, presenting claims against Merck & Co. as the defendant.
Gardasil was first introduced in 2006, for prevention of HPV infections, which can be sexually transmitted and lead to the later development of cervical cancer. The injection has been promoted for use among both young girls and boys before sexual activity, as a safe and effective vaccination to prevent the development of cervical cancer among women.
Although families were led to believe Gardasil was safe, a number of problems have reported in recent years, including issues where Gardasil caused POTS and other autoimmune disorders, which emerged shortly after receiving the injection. A number of women have also indicated they developed cervical cancer after Gardasil vaccinations.
Merck now faces nearly 100 Gardasil lawsuits brought by individuals nationwide, each indicating they were diagnosed with conditions that were never disclosed to parents or the medical community, even though the manufacturer knew or should have known about the risks.
Gardasil HPV Vaccine Lawsuit
Cantera indicates that she was 19 years old when she received the first of three Gardasil injections in December 2016. After her second injection, in March 2018, a Pap test showed she had no signs of cervical cancer. However, after the third injection in April 2018, Cantera began suffering fatigue, severe stomach pains, anxiety and weakness throughout her body.
After first thinking it was stress, she sought medical help after her period lasted for more than four weeks and was diagnosed with stage four cervical cancer.
As a result of the Gardasil cervical cancer diagnosis, Cantera underwent multiple biopsies, CT scans, MRIs, chemotherapy three brachytherapy treatments and 30 radiation treatments.
"Because most of her treatment was directed at her cervix, her ovaries were also affected, putting her into menopause in her 20s," the lawsuit states. "She will never be able to have children of her own because her eggs are no longer viable due to the cancer treatment."
The lawsuit alleges Merck intentionally falsely advertised and overstated the safety and effectiveness of the HPV vaccine, which failed to prevent, and potentially caused, Cantera to develop advanced stage cervical cancer.
April 2023 Gardasil Lawsuit Update
The complaint filed by Cantera will be consolidated with other claims pending in a federal Gardasil MDL (multidistrict litigation), which was established in August 2022.
Given common questions of fact and law presented in the claims, all HPV vaccine Gardasil lawsuits brought throughout the federal court system are being managed by U.S. District Judge Robert J. Conrad in the Western District of North Carolina for coordinated discovery and pretrial proceedings.
As parties continue to work with the Court on the organizational structure of the Gardasil vaccine litigation over the remainder of early 2023, lawyers continue to investigate and file lawsuits for individuals who experienced a variety of complications linked to side effects of Gardasil, including:
Autoimmune Diseases
POTS (Postural Orthostatic Tachycardia Syndrome)
Premature Ovarian Failure
Premature Menopause
Polycystic Ovary Syndrome (PCOS)
Idiopathic Thrombocytopenic Purpura (ITP)
Irregular Heartbeat/Tachycardia
Lupus
Neurologic Disorder
Brain Fog or Chronic Inability to Concentrate
Chronic Fatigue
Chronic Pain
Severe Headaches
Difficulty Sleeping
Fibromyalgia
Nerve Damage
Menstrual Disorders/Problems
Gastrointestinal Issues (food intolerances, nausea, vomiting)
Following coordinated discovery and any bellwether trials in the federal MDL, if the parties fail to reach Gardasil lawsuit settlements or another resolution for the litigation, Judge Conrad may later establish a process to begin remanding each individual claim back to U.S. District Courts nationwide for individual trial dates in the future.
Gardail Lawsuit Claim Evaluation
Lawyers provide free consultations and claim evaluations to help determine if financial compensation may be available through a Gardasil vaccine lawsuit.
FIND OUT IF YOU QUALIFY
"*" indicates required fields