Parties Agree on Bellwether Selection Plan for Gardasil Vaccine Litigation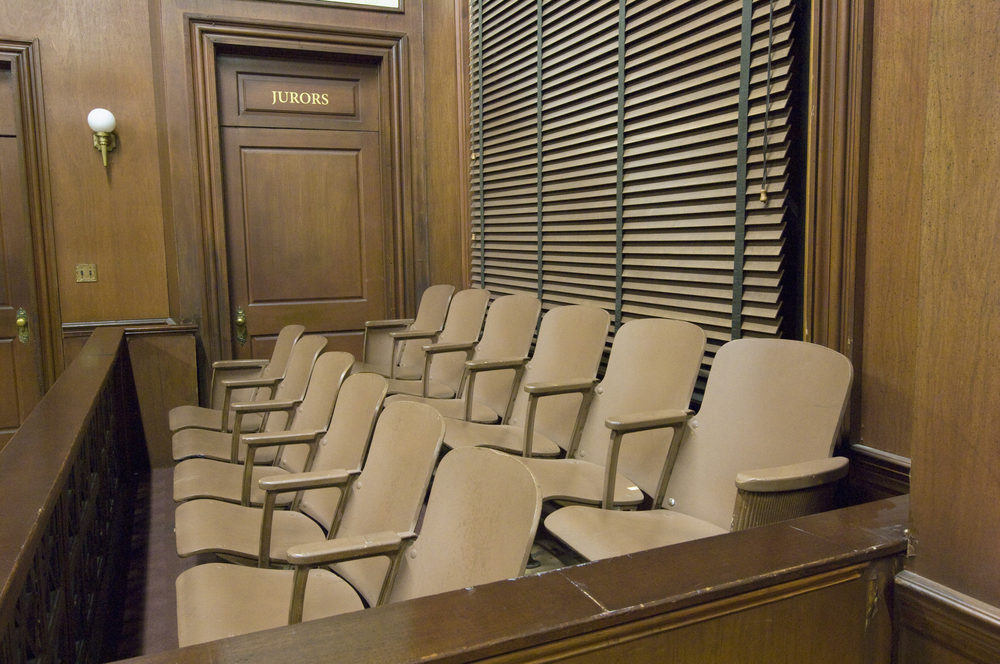 December 06, 2022
By: Irvin Jackson
Gardasil is a vaccine administered for protection against HPV and certain cancers
Dozens of Gardasil lawsuits are being pursued against Merck, alleging that the manufacturer failed to warn families and doctors about the risk of serious side effects
Given common questions in the Gardasil vaccine litigation, claims are centralized before one judge
Parties have submitted proposed plans for the selection of a small group of representative claims that will be prepared for trial
Plaintiffs and defendants who are involved in the consolidated federal Gardasil vaccine litigation have agreed to a timeline for selecting a group of early bellwether cases, which may be prepared for early trial dates and impact potential settlement negotiations.
Gardasil is a widely used vaccine, which is typically administered to teens and young adults before they are sexually active, to protect against HPV infections, which can be sexually transmitted later in life and lead to the development of cervical cancer.
While it has been marketed as safe and effective, a growing number of Gardasil HPV vaccine lawsuits are now being pursued by individuals left with permanent and debilitating injuries, including postural orthostatic tachycardia syndrome (POTS), neurological problems, premature ovarian failure and other side effects.
Gardasil HPV Vaccine Lawsuit
Each of the lawsuits involve similar allegations, claiming that Merck knew about risks associated with the HPV vaccine and withheld important safety information from families and the medical community, while promoting and pushing the wider use of their vaccine among children nationwide. As a result of common questions of fact and law presented in the claims, a federal Gardasil MDL (multidistrict litigation) has been established for complaints filed in U.S. District Courts nationwide.
The U.S. Judicial Panel on Multidistrict Litigation (JPML) appointed Judge Robert J. Conrad to preside over coordinated discovery and pretrial proceedings in the claims, which are being handled out of the U.S. District Court for the Western District of North Carolina.
As part of the coordinated management of the Gardasil litigation, it is expected that Judge Conrad will establish a bellwether process, where small groups of representative vaccine injury claims will go through case-specific discovery and be prepared for early trial dates, to help gauge how juries are likely to respond to certain evidence and testimony that will be repeated throughout the litigation.
Proposed Gardasil Vaccine Litigation Bellwether Selection Plan
On December 2, the parties submitted both a joint status report (PDF) in the litigation, and a joint proposed agenda (PDF) for an upcoming pretrial conference that will be held on December 14.
In the status report, the parties disagreed on several issues, such as the plan for discovery and the filing of summary judgment motions, but agreed on much of the timeline for the litigation schedule, including when bellwether cases should be selected.
The proposed schedule calls for the selection of 16 cases for bellwether workup by March 28, 2023. The deadline for completion of fact discovery for those cases would be due by February 15, 2024, and 10 cases would be selected from the pool of 16 for expert workup by February 29, 2024. By August 5, 2024, six cases would be selected for the bellwether trials.
The agenda proposes discussing the plans at the next conference, as well as the competing discovery plans.
The parties will also discuss a potential Science Day with the Court, which could be held in January or February 2023. Such proceedings typically involve non-adversarial presentations by expert witnesses or parties, which are intended to educate the court about issues and concepts that will come up during the proceedings. The presentations are not part of the official record in the case, or subject to cross examination.
December 2022 Gardasil Vaccine Lawsuit Update
As parties continue to work with the Court on the organizational structure of the Gardasil vaccine litigation over the remainder of 2022 and early 2023, lawyers continue to investigate and file lawsuits for individuals who experienced a variety of complications linked to side effects of Gardasil, including:
Autoimmune Diseases
POTS (Postural Orthostatic Tachycardia Syndrome)
Premature Ovarian Failure
Premature Menopause
Polycystic Ovary Syndrome (PCOS)
Idiopathic Thrombocytopenic Purpura (ITP)
Irregular Heartbeat/Tachycardia
Lupus
Neurologic Disorder
Brain Fog or Chronic Inability to Concentrate
Chronic Fatigue
Chronic Pain
Severe Headaches
Difficulty Sleeping
Fibromyalgia
Nerve Damage
Menstrual Disorders/Problems
Gastrointestinal Issues (food intolerances, nausea, vomiting)
Following coordinated discovery and any bellwether trials in the federal MDL, if the parties fail to reach Gardasil vaccine settlements or another resolution for the litigation, Judge Conrad may later establish a process to begin remanding each individual claim back to U.S. District Courts nationwide for individual trial dates in the future.

Do You Qualify for a Gardasil Vaccine Settlement
Lawyers provide free consultations and claim evaluations for individuals who experienced problems after a Gardasil HPV Vaccine. There are no fees or expenses unless a settlement or recovery is obtained.
CONTACT A LAWYER
---
See If You Qualify for Gardasil Vaccine Compensation
"*" indicates required fields