Gas Stoves Leak Cancer-Causing Chemicals Into Homes, Even When Not In Use
October 21, 2022
By: Russell Maas
The findings of a new study raise serious concerns about the safety of natural gas supplied to homes nationwide for heating and powering stoves, indicating harmful cancer-causing chemicals may leak into homes at rates which may pose potential health risks.
Researchers from PSE Healthy Energy, an institute which looks at clean and healthy energy use, found many natural gas stoves leak hazardous chemicals, such as benzene, even when they are not in use.
The findings were published in the journal, Environmental Science & Technology on October 20, evaluating the impact of air pollutants released by unburned natural gas from residential stoves in California. However, the findings likely have nationwide implications.
According to the report, approximately 30.2 trillion cubic feet of processed natural gas (NG) was used in the U.S. in 2021. Half of the natural gas usage was found to be consumed by 74.6 million residential homes using gas stoves and heating.
Researchers performed trace gas analyses on 185 unburned NG samples collected from 159 kitchen stoves and building pipelines across 16 counties in California. The natural gas samples were tested for a variety of volatile organic compounds (VOCs), benzene, toluene, ethylbenzene, and total xylenes (BTEX) concentrations.
The findings indicate 21 different non-methane volatile organic compounds (NMVOC) are released by natural gas-using devices into homes in California. Of those, 12 have been designated as hazardous pollutants linked to adverse health effects.
Researchers discovered six of the NMVOCs were present in 98% of natural gas samples collected. Four of those carried hazardous air pollutant designations, including benzene, toluene, m,p-xylene, and hexane. Benzene was discovered in 99% of samples, several of which exceeded the California environmental laws.
The study raises concerns over the presence of the VOC's in natural gas due to the ability for kitchen stovetops to release gas into the household when switching on the burners, or if there is a small, undetected leak in the gas line fittings or stove.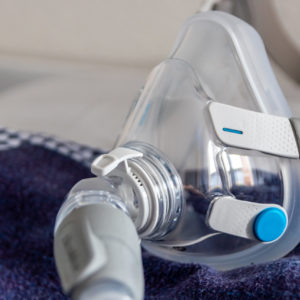 Did You Know?
Millions of Philips CPAP Machines Recalled
Philips DreamStation, CPAP and BiPAP machines sold in recent years may pose a risk of cancer, lung damage and other injuries.
Learn More
The authors say that while residential gas recipients could experience levels of VOC's in their household, those working on natural gas services or in commercial kitchens could be exposed to hazardous air pollutants in greater volumes on a daily basis.
Benzene Cancer Risks
Benzene is an industrial chemical that has been directly linked to an increased risk of multiple severe forms of cancer. Concerns over benzene exposure have gained widespread media attention over the past few years, after the chemical has been found in a number of consumer aerosol spray products. This has resulted in a growing number of sunscreen cancer lawsuits and spray deodorant lawsuits being filed, after reports found that benzene released by the aerosol may cause cancer after it is directly absorbed into the skin.
Benzene has been linked to the development of several fatal forms of cancer, leukemia and other conditions, such as AML, Chronic Myelogenous Leukemia (CML), Acute Lymphocytic Leukemia (ALL), Chronic Lymphocytic Leukemia (CLL), Hairy Cell Leukemia (HCL), Non-Hodgkin's Lymphoma, Multiple Myeloma, Myelodysplastic Syndrome (MDL), Myelofibrosis and Myeloid Metaplasia, Aplastic Anemia and Thrombocytopenic Purpura.
Long-term side effects of benzene exposure have been proven to cause anemia, which is a condition that develops when your blood lacks enough healthy red blood cells or hemoglobin. Essentially, the chemical causes bone marrow not to produce enough red blood cells, which can damage an individual's immune system. Federal regulators have determined long-term exposure to benzene can significantly impact blood cells, to the extent it causes cancer such as leukemia, a cancer of the blood-forming organs.
Jabari

January 11, 2023 at 5:38 pm

I had and still have bad asthma since a kid and I been told people gas stoves smell especially when you first turn the gas in and it makes clicking noise before it actually lites
"*" indicates required fields