Secret and Old Spice Lawsuits Over Benzene in Aerosol Deodorant Sprays Consolidated For Pretrial Proceedings
April 12, 2022
By: Russell Maas
With a growing number of deodorant recall lawsuits being filed against Proctor & Gamble over cancer-causing benzene in Old Spice and Secret spray products, the U.S. Judicial Panel on Multidistrict Litigation (JPML) has decided to consolidate pretrial proceedings in the federal court system by centralizing the claims before one judge for coordinated management.
In early November, the independent testing pharmacy Valisure released a report that found high levels of benzene in Old Spice, Secret, Suave, and Tag deodorants and body sprays, resulting in a citizen's petition that called for the FDA to recall the affected products.
Acknowledging the problems with benzene in their deodorant, Procter & Gamble announced an Old Spice and Secret recall on November 23, pulling nearly twenty different aerosol spray products from the market.
However, since the recall, more than a dozen Secret and Old Spice lawsuits have been filed throughout eight different U.S. District Courts, each raising similar allegations that Proctor & Gamble falsely advertised and marketed the products as safe, while failing to adequately screen its aerosol deodorant spray products for harmful chemicals, exposing consumers all across the nation to cancer causing chemicals.
In December, Procter & Gamble filed a motion to transfer with the JPML, calling for the claims to all be consolidated in the Southern District of Florida for pretrial proceedings. The same court is currently handling consolidated proceedings for similar lawsuits over a Johnson & Johnson Aveeno and Neutrogena sunscreen recall, which was also caused by the discovery of high levels of benzene in certain aerosol sprays.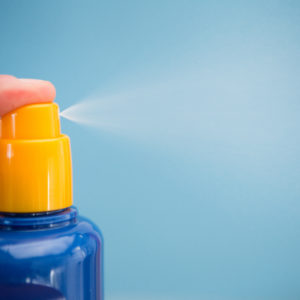 Following oral arguments late last month, the JPML filed a transfer order (PDF) on April 8, announcing it would consolidate the cases before Judge Michael H. Watson in Southern District of Ohio for pretrial proceedings, stating the district is appropriate for the litigation since Proctor & Gamble's headquarters is in the district, where common witnesses and other evidence will be located.
However, the order goes beyond just aersol deodorant sprays, and called for the multidistrict litigation (MDL) to also include lawsuits over the presence of benzene in Procter & Gamble's shampoo and conditioner products as well.
"On the basis of the papers filed and the hearing session held, we find that these actions involve common questions of fact, and that centralization in the Southern District of Ohio will serve the convenience of the parties and witnesses and promote the just and efficient conduct of this litigation. These putative class actions present common factual questions arising from the alleged contamination of P&G aerosol body spray products with benzene, a known human carcinogen that has been linked to leukemia and other cancers," the JPML wrote in the transfer order. "Considering the common factual questions involving these different categories of P&G body spray products, we have determined that the centralized proceedings should include the potential tag-along actions involving P&G aerosol shampoo and conditioner products."
In complex product liability litigation, where a large number of claims are filed throughout the federal court system by individuals who suffered similar injuries as a result of the same product, it is common for the federal court system to centralize the litigation for pretrial proceedings. However, if settlements are not reached during discovery or following a series of early "bellwether" trials, each claim may later be remanded back to the U.S. District Court where it was originally filed to go before a jury.
Benzene Cancer Risks
Benzene is an industrial chemical associated with the development of several fatal forms of cancer, leukemia and other conditions, such as AML, Chronic Myelogenous Leukemia (CML), Acute Lymphocytic Leukemia (ALL), Chronic Lymphocytic Leukemia (CLL), Hairy Cell Leukemia (HCL), Non-Hodgkin's Lymphoma, Multiple Myeloma, Myelodysplastic Syndrome (MDL), Myelofibrosis and Myeloid Metaplasia, Aplastic Anemia and Thrombocytopenic Purpura.
Long-term side effects of benzene exposure have been proven to cause anemia, which is a condition that develops when your blood lacks enough healthy red blood cells or hemoglobin. Essentially, the chemical causes bone marrow not to produce enough red blood cells, which can damage an individual's immune system. Federal regulators have determined long-term exposure to benzene can significantly impact blood cells, to the extent it causes cancer such as leukemia, a cancer of the blood-forming organs.
The deodorant benzene problems follow the discovery of similar chemicals found in many sunscreen spray products in May 2021, after the on-line pharmacy Valisure issued a press release warning it has detected benzene in 78 sunscreen and after-sun care products, with more than a quarter of products exceeding 2 parts per million (ppm); the level at which the FDA considers benzene in the products to be a concern.
The groundbreaking report led to a number of sunscreen recalls and consumers filing sunscreen cancer lawsuits and class action claims against Johnson & Johnson and Coppertone, as well as other manufacturers, alleging the companies of failing to adequately test the products, which has exposed users to cancer-causing chemicals for years.
In November 2021, Johnson & Johnson and Costco agreed to settle Aveeno and Neutrogena sunscreen class action lawsuits which raised allegations that the manufacturer endangered consumers' health by not warning them of the presence of benzene in brands of Neutrogena and Aveeno spray sunscreen, which could increase their risk of cancer.
Nicole

October 2, 2022 at 9:18 pm

I've been using Secret aerosol since the late 1980s. I am the youngest child and only one in my household to use and the only one with a cancer diagnosis at 46. No family history.

Pelar

August 27, 2022 at 3:55 am

I have been using both Secret and Pantene for years. My hair began drying out and breaking , thining . I changed my diet but only after changing my shampoo did the break- age stop. I'm still trying to regain the fullness my hair had befor using this product
"*" indicates required fields