Class Action Lawsuit Over Roundup Residue In Nature Valley Products Filed Against General Mills
August 29, 2016
By: Irvin Jackson
General Mills faces a class action lawsuit over it's "Nature Valley" products, alleging that the company made false claims that the products 100% natural, even though it uses crops treated with the controversial herbicide glyphosate, which is the active ingredient in Roundup. 
The complaint (PDF) was filed by Mary Wolosyzn in the U.S. District Court for the District of Minnesota on August 24, indicating that General Mills knowingly made false, misleading and deceptive statements.
Although Nature Valley Products are promoted as being "Made with 100% Natural Whole Grain Oats," testing indicates that the wheat had residue from glyphosate, which Wolosyzn's alleges disqualifies the oats from being promoted as "100% Natural."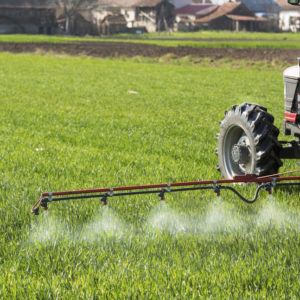 "The Products at issue do not comprise '100% natural whole grain oats,' but instead contain the chemical glyphosate, a potent biocide, probably human carcinogen, and human endocrine disruptor, with detrimental health effects that are still becoming known," the lawsuit states. "Although the exact source of glyphosate in these oat Products is known only to General Mills and its suppliers, glyphosate most likely makes its way into the Products when the oat crops are sprayed with the chemical in order to dry them out and produce an earlier, more uniform harvest — a practice with no health benefits, meant only to increase yield and, therefore, profit."
The lawsuit calls for General Mills to provide relief that includes refunds to purchasers and an advertising campaign to warn consumers that the products contain glyphosate.
The products at issue include, Nature Valley granola bars, Breakfast Biscuits, Oatmeal Squares, Oatmeal Bars, and Oatmeal Bistro Cups, and all carry the "Nature Valley" label.
The lawsuit is similar to another class action claim filed in June against Post Foods over similar "100% Natural" claims made about its Shredded Wheat products, which that lawsuit also claims contain glyphosate residue.
Glyphosate Cancer Concerns
Glyphosate is the active ingredient in Monsanto's Roundup weed killer. The World Health Organization's International Agency for Research on Cancer (IARC) warned in March 2015 that glyphosate was a likely cancer-causing agent.
The case comes as Monsanto faces a growing number of Roundup cancer lawsuits filed by farm workers and others in the agricultural industry who have been diagnosed with non-Hodgkins lymphoma following heavy exposure to the weedkiller. The IARC's ruling has also raised concerns among many consumers and federal regulators about the potential health risks associated with foods containing glyphosate residue.
A recent U.S. Geological Survey on glyphosate usage nationwide found that an estimated 2.6 billion pounds of the herbicide has been sprayed on America's agricultural land over the two decades since the mid-1990s, when Monsanto introduced "Roundup Ready" crops that are designed to survive being sprayed with glyphosate, killing the weeds but not the crops.
In all that time, the FDA has never tested for residue or buildup in the food sold to Americans nationwide. In a report published in 2014, the Government Accountability Office (GAO) criticized the FDA for this deficiency in its pesticide program.
According to allegations raised in the product liability lawsuits being pursued against Monsanto, plaintiffs allege that the manufacturer should have warned about the link between Roundup and non-Hodgkins lymphoma for farmers, landscapers and others exposed to large amounts of the chemical, as safety precautions could have been taken or other products could have been used to control the growth of weeds.
"*" indicates required fields