Generic Ambien Recall Issued Over Child Poisoning Risk
July 28, 2016
By: Irvin Jackson
A recall has been issued for more than 170,000 blister packs of a generic versions of the sleep aids Ambien and Zolpimist, due to a risk that they are not child resistant and may cause poisoning injuries. 
A Zolpidem Tartrate Sublingual tablet recall was announced by the U.S. Consumer Product Safety Commission (CPSC) on July 27, since the blister packs manufactured by Novel Laboratories fail to meet the child-resistant requirements of the Poison Prevention Packaging Act.
The U.S. CPSC warns that the design of the blister packs for the prescription sleep aids makes the tablets a poisoning risk for children. No incidents of poisoning have been reported.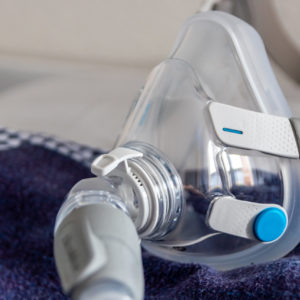 Did You Know?
Millions of Philips CPAP Machines Recalled
Philips DreamStation, CPAP and BiPAP machines sold in recent years may pose a risk of cancer, lung damage and other injuries.
Learn More
The recall affects about 5,700 boxes of 30 blister packs of 1.75 mg and 3.5 mg Zolpidem Tartrate sublingual (rapid dissolve) tablets. The 1.75 mg tablets have a lot number of M16140A and an NDC number of 43386-762-30. The 3.5 mg tablet packages have a lot number of M16144A and an NDC of 43386-761-20. The tablets are packaged singly in peel-and-push blister packs in an open-ended pouch. All have an expiration date of 02/2018, which is printed with the lot number on the bottom left of the pouches. The NDC is located in the top left corner of the boxes and "Gavis" is printed in blue on the center of the boxes and pouches.
Sleeping Pill Safety Concerns
The recall comes about a year after the Institute for Safe Medication Practices (ISMP) raised questions about the safety of Ambien and similar sleeping drugs, suggesting that clinical trials used to obtain FDA approval for the medications do not actually match how the drugs are used.
The ISMP found that consumers often use the medications far longer than is recommended, and they are often used by those with mental illness or taking other psychoactive drugs.
According to the ISMP report, the U.S. Centers for Disease Control and Prevention (CDC) found that Ambien and its generic zolpidem equivalents were the drug most linked with emergency room visits, according to adverse event data received by the FDA. According to the report, there are an estimated 10,2112 emergency department visits each year linked to Ambien use, with 25% of those requiring the person be hospitalized.
The findings are similar to those of another study published in 2014 by the Substance Abuse and Mental Health Services Administration (SAMHSA), which found that emergency room visits involving side effects of Ambien increased from 21,824 in 2005 to 2006, up to more than 42,000 in 2009 to 2010.
In 2014, the FDA received 1,030 serious adverse event reports where Ambien was the primary or secondary drug suspected of causing the problem.
Concerns have emerged in recent years about problems that may be caused by lingering effects of the medication the next day, including drowsy driving accidents and other issues caused when individuals remain dangerously impaired the next day. Several reports suggest that women may be more susceptible to these problems, but all individuals required to perform tasks requiring high levels of alertness may be at risk.
In January 2013, the FDA issued a safety alert indicating that recommended Ambien doses should be lowered, cutting the recommended dose for women in half, and indicated that doctors should prescribe all patients the lowest dose possible to treat the symptoms.
New warnings for Ambien, Zolpimist and other zolidem sleeping pills were approved by the FDA in May 2013, indicating that users should not drive or engage in other activities requiring mental alertness the next day after taking the medication.
In May 2013, the FDA approved a new warning label for sleeping pills like Ambien and Zolpimist. The warnings recommended lower doses to reduce the risk of experiencing lingering side effects the following morning after taking the drug.
The generic Ambien pills affected by the latest recall were manufactured by Somerset, New Jersey-based Novel Laboratories and distributed by Gavin Pharmaceuticals, also of Somerset. Both are subsidiaries of LUPIN Group. They were sold at clinics and pharmacies nationwide, such as CVS, Costco, Walgreens, Kroger, and Wegmans through a prescription from March 2016 through May 2016 for about $800 per box.
The CPSC recommends that consumers with the recalled tablets should immediately stop using them and contact Novel Laboratories for instructions on receiving a full refund. Novel Laboratories can be contacted by calling (866) 403-7592 or by visiting www.novellabs.net and clicking on "Important Zolpidem Information."
Ryan

September 3, 2023 at 12:44 pm

I just got some generic ambian 10mg tablets from Walgreens last month that I can not take because they get me very sick.They are poison to me every time I take one I get deathly ill feeling.. something is wrong with them ambian pills

Jeannee

January 3, 2021 at 3:05 am

Aside from the gastritis from hell, has anybody else complained of unilateral head pulse/throbbing inclusive of moderate headache, and/or significant period ital edema?
"*" indicates required fields