Teva Generic Losartan Recall Expanded Due To Presence of NMBA, Which May Cause Cancer
June 13, 2019
By: Irvin Jackson
Amid continuing concerns about cancer-causing chemicals that have contaminated several different types of generic blood pressure drugs over the past year, Teva Pharmaceuticals is recalling at least six more bulk lots of generic losartan from pharmacy and hospital shelves, since they may have levels of N-Nitroso-N-methyl-4-aminobutyric acid (NMBA) that exceed acceptable levels.
The FDA announced the Teva losartan potassium tablet recall expansion on June 11, indicating that N-Nitroso-N-methyl-4-aminobutyric acid (NMBA) was detected in the recalled lots. The levels of NMBA detected exceeded the FDA's current interim acceptable exposure limit of 9.82 parts per million (ppm).
Teva initially announced the recall in April, at which time it recalled 35 lots of bulk Losartan Potassium tablets due to NMBA contamination.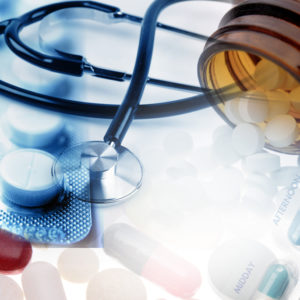 NMBA is the third chemical impurity that has been found in large numbers of generic blood pressure drugs, which appear to be a byproduct of the generic drug manufacturing process.
The first problems with the presence of cancer-causing chemicals were linked to generic valsartan tablets in July 2018, after it was discovered that much of the U.S. supply of the generic drug had been distributed for years with the known human carcinogen. Since then, hundreds of valsartan lawsuits have been filed by individuals diagnosed with cancer following years of exposure to the contaminants.
Prior recalls have been linked to the presence of N-nitrosodimethylamine (NDMA) and N-Nitrosodiethylamine (NDEA), which each known to increase the risk of cancer among humans, impacting different generic versions of valsartan, losartan, irbesartan and other products.
This latest recall affects six bulk lots of the losartan active ingredient, manufactured by Hetero Labs. Those lots were divided and repackaged into seven lots of 50mg and 100mg Losartan Potassium Tablets USP in 30, 90 and 1,000-tablet bottles. They were sold under the Golden State Medical Supply Label with NDC numbers 60429-317-10, 60429-317-90, 60429-317-30, 60429-318-90, 60429-318-90, 60429-318-90 and 60429-318-90. All have an expiration date of 01/2020. Further details about the recalled tablets is available in the recall notice, linked above.
Patients taking the recalled tablets are advised to continue taking them until they can contact their pharmacist or physician in order to switch to an alternative tablet or treatment. The recall notice warns that the risk of adverse events from discontinuing the pills suddenly is significantly higher than the risk of cancer.
Consumers and patients with medical questions or who wish to report an adverse event can contact Inmar, Teva Pharmaceutical's recall processor, at 877-789-2065 or by email at  tevarecalls@inmar.com..
The FDA also requests that adverse events be reported to the MedWatch Adverse Event Reporting Program.
"*" indicates required fields